 Five years ago, if someone told you, "Venus Williams is going return to the top-five and reach two Grand Slam finals in 2017." Would you believe it? The answer is obvious, but the American continued what she loves doing: going against the odds and proving us all wrong. Believe it or not, Venus Williams is still going strong at the age of 37, overcoming a Sjögren's syndrome. Certainly, her incredible story has been one of the biggest surprises on tour this year.
Achievements in 2017
Williams came out of nowhere and reached the final at the Australian Open for the first time since 2003 (and just her second overall in Melbourne). She went into Melbourne unheralded after having several issues with an arm injury, but the American was given a fairly manageable draw. She successfully managed to capitalize on her chances and made her first semifinal appearance in 14 years with a tough win over Anastasia Pavlyuchenkova.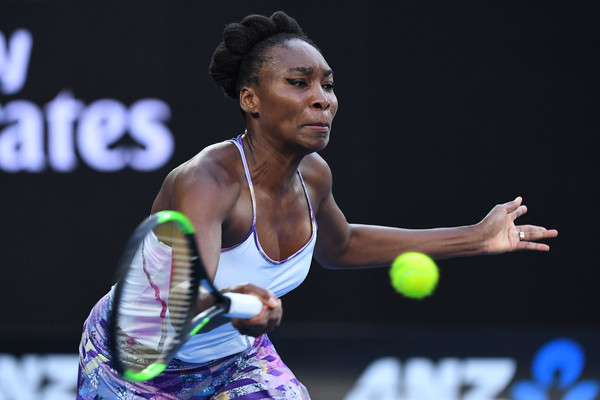 Venus had reminded us of never to give up even when met with the toughest of obstacles, and the feeling of achieving what others thought you couldn't is incredible. Just look at the reaction from the legendary 37-year-old after winning her semifinal match against Coco Vandeweghe in Melbourne, it is a perfect representation of an incredible story. Achieving success when nobody believed in you, Venus' story has been one of a kind.
She went on to reach the final at the Wimbledon Championships for an unbelievable ninth time in her career. Ranked outside the top 10 before the tournament, Williams also had semifinal points to defend and was under a tremendous amount of pressure. Certainly, it definitely does not help when an extremely tough draw was given to her.
Nonetheless, the American displayed her some vintage grass-court tennis, and it seemed like it was 2007 all again when Williams stormed to the final losing only one set in the process. Her opponents whom she met during her path to the final had an average ranking of 36, which was simply impressive. The final saw Williams being the huge favorite but she fell short after leading 5-4 in the first set, eventually falling 5-7, 0-6 to an inspired Garbine Muguruza.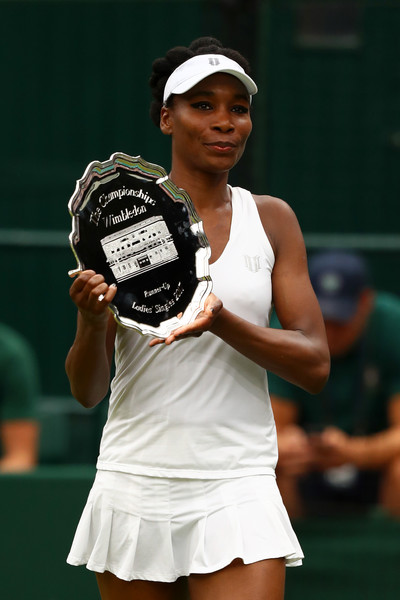 Another deep run seemed to be incoming Williams' way at the US Open after she received another good draw. She took her chances and also lived up to the crowd's expectations by moving into the second week in a Grand Slam for the fourth time this year. Defeating Petra Kvitova in a match of the year contender, the crowd favorite was overwhelmingly tipped to claim her eighth Grand Slam title. Being the highest-ranked player left in the last four, Williams went up against Sloane Stephens but a slow start was ultimately her downfall as she fell 0-6, 6-1, 5-7 after two-hours of scintillating tennis. She had another incredible run to the final of the WTA Finals, her first appearance at the prestigious tournament since 2009. There, she fell to Caroline Wozniacki but claimed three excellent top-10 wins along the way.
At the age of 37, Williams is still breaking records and reaching new heights. Being just one of the two players to reach the second week in all four Grand Slams in 2017, the American also leads the tour in terms of prize money won. Judging by her play this year, Venus definitely still has a couple of years in her, perhaps until the 2020 Summer Olympics? We won't know, but the only fact we know is that Venus Williams is a huge inspiration.