 2015 and 2016 were arguably the two worst seasons of Rafael Nadal's illustrious career. He won a combined five titles and only won one "big" clay title between Monte Carlo, Madrid, Rome, and the French Open. After those two down seasons, many were writing off the Spaniard in 2017.
However, Nadal did what he does best when written off, he proves everybody wrong once again. World number one, two Grand Slam titles, three Grand Slam finals, and six titles on the year has shown us that Nadal is indeed back.
Win-Loss
Nadal went an astounding 67-11 this year, which equates to a nearly 86 percent win rate. The Spaniard was near flawless in Grand Slams, only accumulating two losses while winning 23 matches in the majors. Of course, the standout for the world number one was his prowess on clay. The King of Clay held true to his name, only dropping one match of his 25 on his favored surface.
High Points
An early high point to the Spaniard's season was his run in the Australian Open. As the nine seed and struggling in his last few hard court majors, it came to a surprise by many to see him reach the final. Gutsy wins over Alexander Zverev and Grigor Dimitrov, as well as a victory over big-serving over Milos Raonic, would give him confidence for what would go on to be a golden season for the Spaniard.
Two down years on the clay Masters and the French Open meant the world number one was hungry to capture some silverware on his favorite surface. He was tested in his Monte Carlo opener against Kyle Edmund but did not drop a set the rest of the way after that, capturing his 10th title in the principality.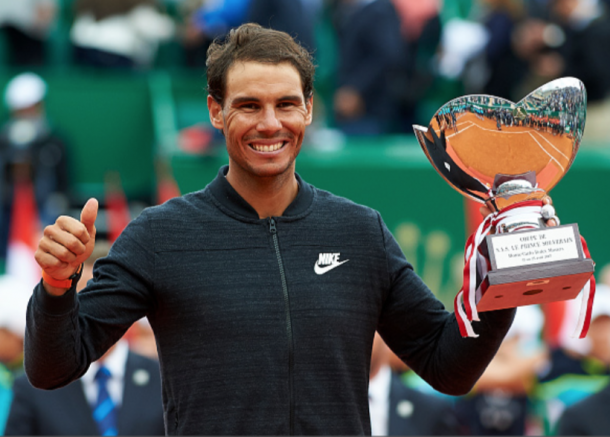 Off to his homeland in Spain, Nadal cruised to the final of the Barcelona Open. In the final however, he was met by who many call "The Prince of Clay" in Dominic Thiem. The two battled it out, but Nadal won his 10th title in Catalonia.
Multiples of 5 were the key number in a dream clay season for the world number one. He came through in three sets against an old foe in Fabio Fognini in his opening match at the Mutua Madrid Open, but after that, pure cruise control, including a win over rival Novak Djokovic.
Once again, Nadal met Thiem in the final, and this final was an absolute classic. It was a straight dogfight between these two, and it did not disappoint with plenty of long, grueling rallies that took place. In the end though, it was the King who prevailed over the Prince to capture a fifth title in the Spanish capital.
Thiem would eventually pip Nadal in Rome, the Spaniard's only loss on clay, but the final title for the King of Clay would be the sweetest of them all. After failing to capture a Grand Slam title in 2015 and 2016, he took home an elusive 10th French Open title, La Decima, routing every one of his opponents in the process, including Thiem in the semifinals and Stan Wawrinka in the final.
The last high point of Nadal's season was capturing the US Open title. The top seed in the tournament had to overcome some early round struggles but seemingly found a groove once he reached the second week. The much-awaited Federer-Nadal US Open showdown was put on hold once again as Juan Martin del Potro was the one who met the Spaniard in the semifinal. The Argentine took the opening set but ran out of gas as Nadal reached the final.
In the final, he met Kevin Anderson who was in his first career Grand Slam final. The South African clearly had nerves plus a cool, calm Nadal led to the Spaniard capturing a third US Open and 16th Grand Slam title. He went on to finish the year as world number one.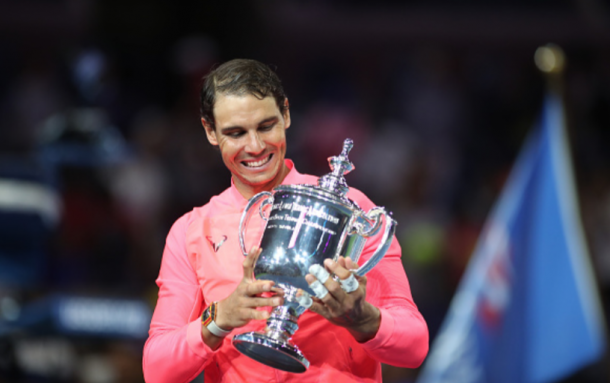 Low Points
One of the biggest low points of the year for Nadal was losing that Australian Open final against Roger Federer. The 2009 Aussie Open champion was looking to take home a second title Down Under to complete a Double Grand Slam.
He led 3-1 in the final set but dropped the final five games as the Swiss went on to capture number 18. If Nadal holds on to win that match, we're looking at the Grand Slam gap between both men right now at 18-17 with the Swiss ahead by only one, and the on-going Greatest of All-Time debate would be raging on even more than it has been in the past.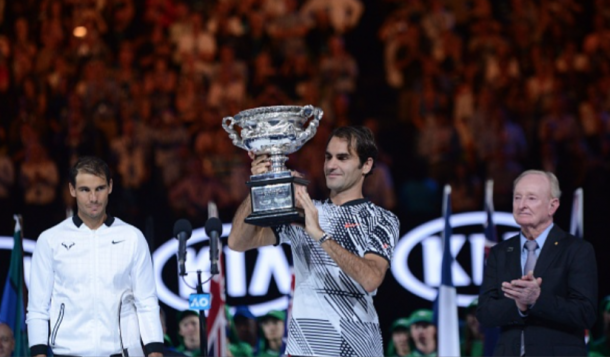 Speaking of Federer, Nadal's head-to-head with his longtime friend and rival was disappointing to say the least. Nadal went 0-4 against Federer this year, losing three of those in finals (two of those finals were in events Nadal has not win before in Miami and Shanghai). It's now five straight wins for the world number two against Nadal who hopes to right the ship next year against his rival.
The last low point of the season for Nadal was his knee injury that hindered him in Paris-Bercy and the Nitto ATP Finals. He withdrew from his quarterfinal match in the Rolex Paris Masters and called it a season after his opening round-robin loss to David Goffin in London.
In a season of amazing highs, it was bitter to see the Spaniard end his season due to an injury that has bothered him throughout his career. All hopes that he is ready for the Brisbane International as that is where he will start his 2018 season.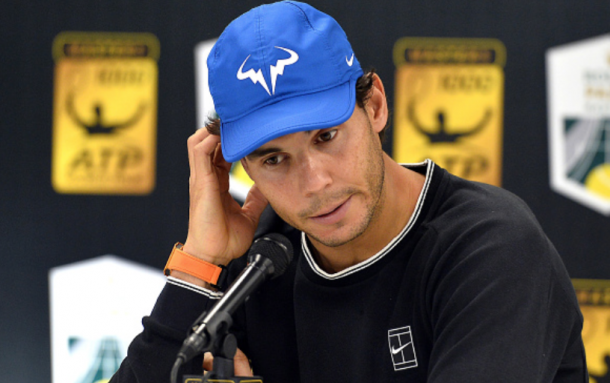 Grade: A+
If most people were to say Nadal would have a successful 2017, most would have thought he would have won a few titles and captured another French Open. Well, he did that and more. Six titles, including two Grand Slams, and finishing world number one caps of an amazing 2017 for Nadal. Shall we tamper expectations for 2018 or will we see an encore? We'll find out soon enough.