 Before this year, the last time Serena Williams and Venus Williams faced off in a Grand Slam final was in 2009 when they fought for the Wimbledon title. The last time when Venus reached a Major final was also that same tournament. Yet, global tennis fans were treated to a record-breaking ninth Grand Slam final between Serena and Venus at the 2017 Australian Open as both players continued to defy the odds and excel in their late 30s.
The younger of the Williams sisters ultimately prevailed, with Serena claiming her historic 23rd Grand Slam title of her career, which came off as extremely mind-blowing especially after she was revealed to be eight weeks pregnant while competing in Melbourne. Despite this match not being of the highest quality as compared to the others, it is without a doubt one of the best Grand Slam matches of the year considering the rivalry of the Williams' sisters and it being a Major final.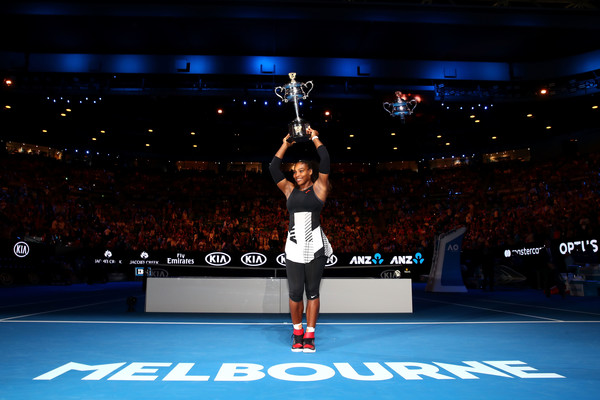 Venus makes a slow start and Serena takes advantage
In the first game of the highly-anticipated final, Venus seemed to be affected by the pressure as she was unable to find her usually-reliable first serves. This allowed Serena to freely exploit the vulnerable second serves, and she eventually took the first break with an excellent forehand passing shot winner. However, surprising unforced errors came from Serena, allowing Venus to break straight back and level the scores.
Both players were firing some impressive winners but were also showing some inconsistency as they were throwing in a couple of redundant errors occasionally. After an unbelievable four consecutive service breaks between these the acclaimed hard-hitters on tour, it was Venus who managed to grab the first hold of the evening as she prevailed in a game where all the points were decided by unforced errors. Serena followed suit as well, throwing in an ace and dug herself out of a 0-30 deficit in the process.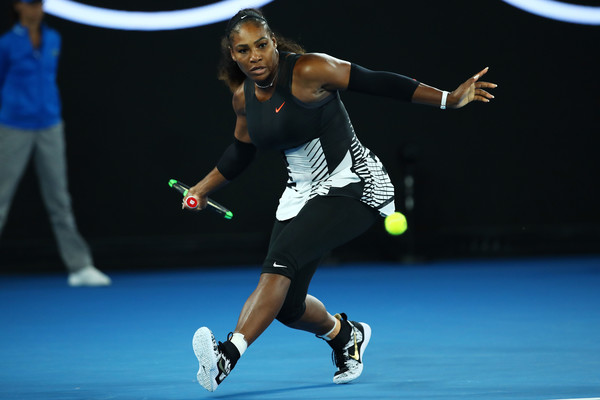 A double-fault from Venus paved the way for Serena to make the first breakthrough once more, but it was some impressive backhand returns from the younger sister which allowed her to regain the lead. Serena then consolidated the break in the toughest way possible, having to come from 0-30 down once more. This gave her a 5-3 lead, placing her just one game away from claiming the opening set. Despite Venus' toughest efforts, Serena ultimately put in a clinical love service game to take the set 6-4 after 42 minutes.
Serena takes the tight second set and the title
Venus seemed determined to produce a fightback as she fired down some powerful first serves and got off to a perfect start in the second set. However, she was unable to find the breakthrough on Serena's consistent serves as the scores were kept extremely tight. After losing the first set, Venus trailed 0-40 in the third game after sending in a double fault and the match seemed to have a clear winner at this point in time with Serena earning golden opportunities to breakthrough. However, some inspired play from the 37-year-old saw her send in a couple of monstrous forehands to impressively hold serve and remained on serve.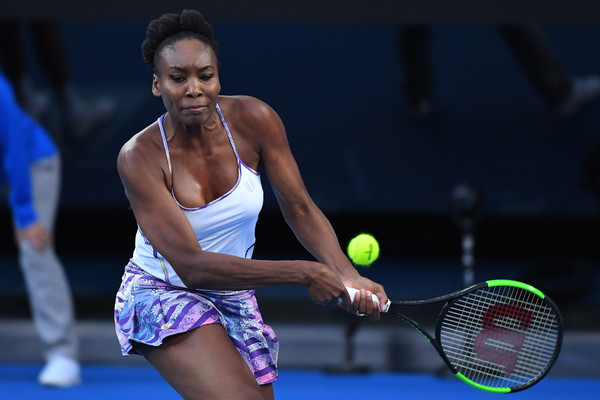 The scores were kept very tight before Venus once again conceded break points in the seventh game. Serena lived up to her status as the GOAT (Greatest Of All Time) after coming up with three return winners to Venus' serves, finally converting on her sixth break point in the set to gain the lead. Leading by a set and a break, all the momentum was with Serena as she continued to stroll through her service games.
Serena was just one game away from creating history but Venus ensured that her younger sister had to serve out the match after she won her first game in four attempts. Serving for her 23rd Grand Slam title, the finishing line was just in front of Serena but nerves almost overwhelmed her as she found herself in a dangerous situation as Venus threatened to earn her first break points of the set. At the pivotal 30-30 point, Venus sent a big forehand into the net, giving Serena her first Championship point. Continuing to swing freely, Serena finally sealed the win after an hour and 24-minutes of play.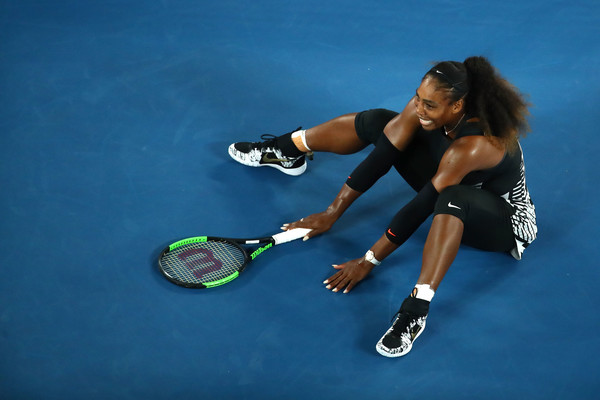 Reactions from the players
For the first time in eight years, Venus finally returned to the biggest stages of tennis. "It was great to have an opportunity to play for the title. That's exactly where I want to be standing during these Grand Slams, is on finals day, having an opportunity. That's the highlight of all this, is to be in that moment."
It was an extremely-tight final, with both sets only being separated by one solitary break of serve. "Yeah, I feel like I had opportunities, for sure. Just missed some shots. But it's not like I missed shots that I wasn't going for. I went for those shots. It's a matter of inches. So, you know, some errors here or there can mean the difference between a break of serve or a hold," Venus claimed in her post-match press conference.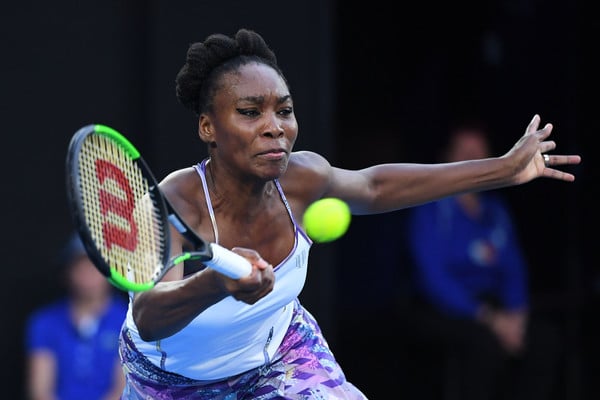 Having been so close yet so far from 23, Serena lost in the semifinals of the 2016 US Open to Karolina Pliskova and missed out on achieving history in front of a home crowd. The American talked about it in a post-match press conference, "It's such a great feeling to have 23. It really feels great. Yeah, I've been chasing it for a really long time. It feels like, really long time. When it got on my radar, I knew I had an opportunity to get there, and I'm here. I'm here. It's a great feeling. No better place to do it than Melbourne."
Speaking of her opponent and her sister, Serena was just full of gratitude and respect for Venus, "We are just so proud. We feel so fortunate to have this opportunity to be the ones that can do it, you know. Venus and I work so hard. Still to this day we work side-by-side each other at practice. We motivate each other. Like I said on the court, every time she won her match, I felt obligated to win, I've got to win, too. The motivation she gives me, it's really second to nothing. It's amazing."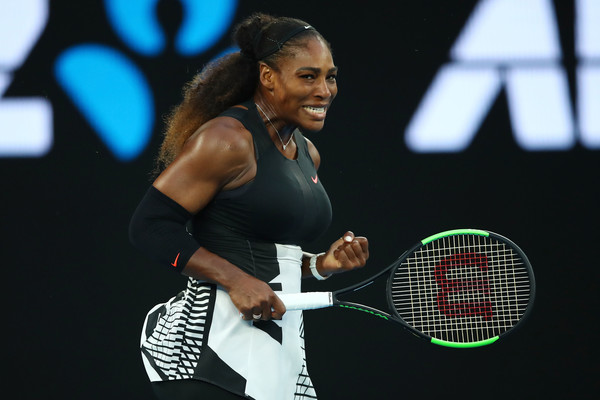 Stats Corner: High-quality affair with Serena sneaking through
With Serena going against Venus, what fans would expect is big serving. Expectedly, Serena threw in 10 aces while Venus served seven of them. The elder of the sisters sent in 69 percent of first serves and winning 67 percent of points off them. However, Serena performed much better in that category, losing just nine points behind her incredible first serve.
Both were rather disappointing on their second serves, though. Venus won a shell-shocking six points behind her vulnerable second deliveries throughout the encounter but Serena won 46 percent of those points. Venus ended the encounter with 21 winners and 25 errors while Serena had a better winner to error ratio (27-23).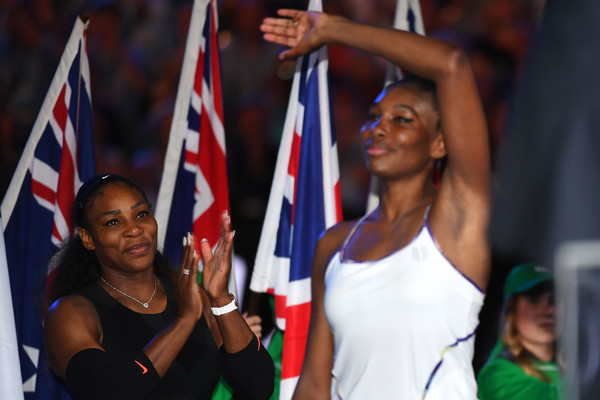 Aftermath: Venus continues to impress while Serena goes on maternity leave
Surprisingly, it turned out to be just one of Venus' major finals of the year. She impressively reached the Wimbledon final in the latter half of the year, and soon returned to the top-five with a semifinal run at the US Open. The American then ended off the year with a final appearance at the WTA Finals, defying her age as she continued to break new grounds in her career.
Whereas, Serena announced her pregnancy in April on accident after posting it on Snapchat. Despite not being in action after the Australian Open, Serena returned to number one after claiming her 23rd Grand Slam title and soon went on maternity leave. She gave birth to her daughter, Alexis Olympia Ohanian Jr, on 1st September 2017, with her first tournament next year slated to be the 2018 Australian Open where she would be back to defend her title.