 The best comeback we have witnessed in 2017 arguably came in the biggest stages of tennis. 2017 French Open women's singles quarterfinal, does that ring a bell? Well, ask Simona Halep and she will definitely have some bittersweet memories of her win there. Looking out-of-sorts and putting in a lackluster performance, the Romanian headed towards a surprising exit to fifth seed Elina Svitolina, who was incredibly solid throughout the first half of the match.
Down 3-6, 1-5, everything seemed to be all but over. During her post-match press conference, Halep mentioned that even she knew the match was going to be over, "I said that the match is lost. So I did nothing to change something, to change the rhythm, that's it. It's over." Ironically, this helped her to mount the incredible comeback, and it was arguably one of Halep's best wins of the year considering all the criticism from pundits towards her mentality and fighting spirit, but she perfectly proved them all wrong with her performance, eventually claiming the 3-6, 7-6, 6-0 win.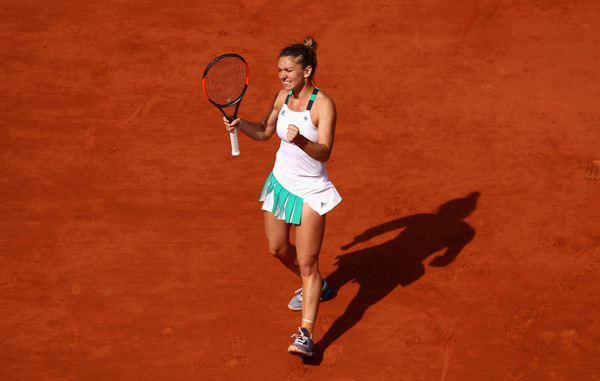 Svitolina strolls to take the first set despite late fightback
The fifth seed had the perfect start that everyone would have wanted — a love service hold. The confident start seemed to give Svitolina the confidence she needed, with unforced errors from Halep helping her to grab the early break. However, the Romanian had the golden opportunity to return level after earning a couple of break points, but she was too overly-passive on the crucial points as Svitolina overcame any possible nerves to consolidate the break for a 3-0 lead.
It was break points galore as Halep often came close to leveling the score, but Svitolina was just too rock solid at the critical moments. Another break ensued for the Ukrainian with her forehands firing on all cylinders, and she was just one game away from bageling the world number three after saving four break points in a marathon game which featured four deuces.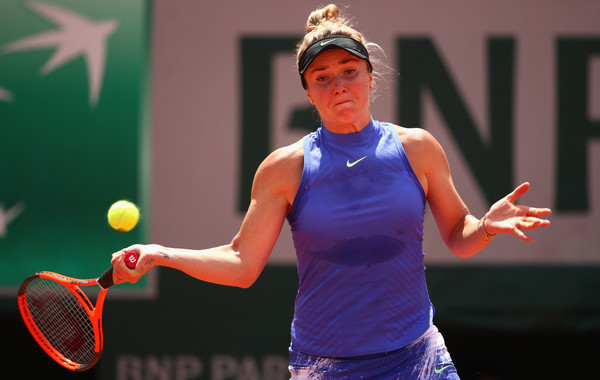 Being too indecisive certainly did not help Halep as she was on the brink of losing the first set without winning a game. Down 0-5 and facing a set point on her serve, Halep started to display a glimpse of her usual aggressive tennis as she started to show some fight, lessening the deficit to just two games after rattling off three consecutive games. The comeback looked to be possible when Halep got to deuce when Svitolina attempted to serve out the set on her second try, though, the Ukrainian held her nerves this time and sealed the first set 6-3 after 45 minutes of play.
Mission impossible — Halep comes from 1-5 down to take the second set
Things only got worse for Halep in the second set as she wasted a game point in the first game only to see Svitolina open up an early 2-0 lead ultimately. The Romanian got on board with her backhand starting to be a lethal weapon, but Svitolina was just tramping over her with solid groundstrokes and a flawless game. Within a blink of an eye, the Ukrainian jumped out to a commanding 5-1 lead having lost just four points on her serve in the process.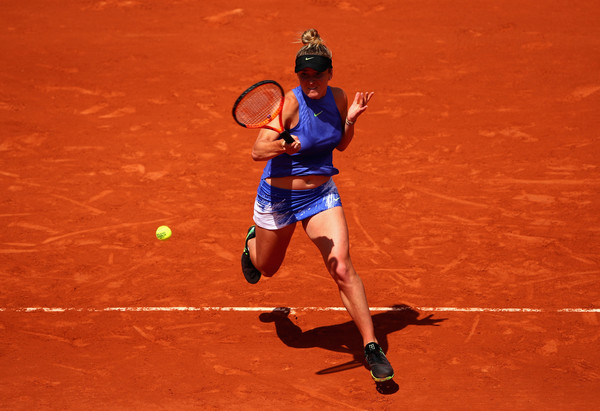 As what Svitolina herself mentioned, her old habits kicked in and nerves started to affect her greatly. The Ukrainian put herself in a defensive position since then and was not going for the shots as Halep started to produce the incredible comeback. The impossible had been completed with the Romanian finishing what she couldn't in the first set, rattling off five straight games for a chance to serve out the second set.
However, there was still more to the story as Svitolina came up with a mini-comeback of her own, fending off an impressive four set points to send the set into a tiebreak. Drastically different as compared to the set, the tiebreak was extremely tight and neither had a lead of more than two points. Despite earning that huge lead during the set, Svitolina had to wait till 6-5 in the tiebreaker for her first match point of the day.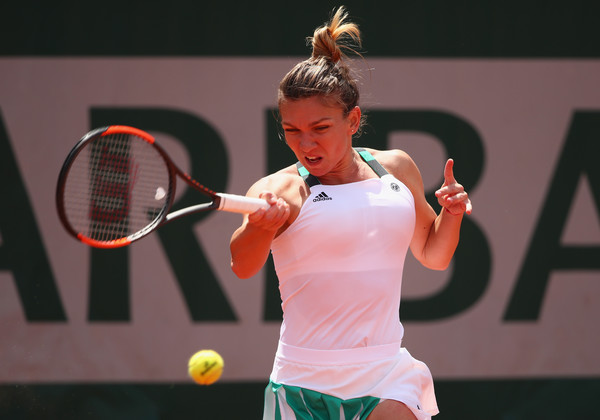 Pressure meant nothing to Halep during this encounter, and she was fearless in her aggressive shots as the Romanian bravely saved the match point to remain in contention. The lady luck was definitely not shining on Svitolina as she sent a big forehand wide to give Halep a fifth set point, and she was fifth-time lucky as a net-cord provided the second set with an anticlimactic end.
One-way traffic in the final set
Losing the second set certainly gave Svitolina some nightmares and also disrupted her momentum. Her shots started to lack the power it used to possess, and Halep stepped up to the occasion, claiming the break in the opening game of the final set. Svitolina totally lost the plot and was low in confidence, with her groundstrokes looking inconsistent. Being overpowered by Halep throughout the rallies, the Ukrainian soon found herself trailing 0-3 within a blink of an eye.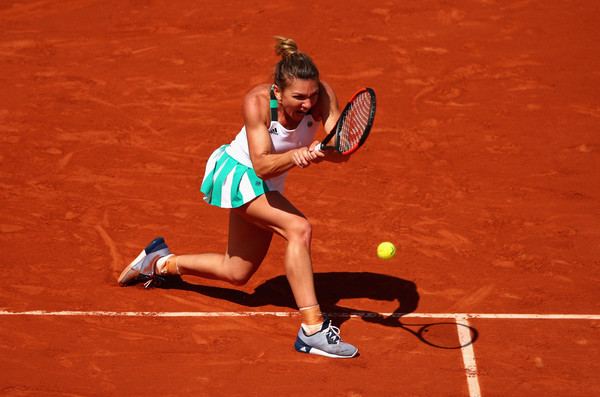 Halep continued to stroll through the deciding set as Svitolina became too erratic to provide any challenge. Four consecutive errors from the fifth seed in the fifth game gifted Halep with her third break in the final set, with the Romanian earning the golden opportunity to serve out the match. Serving an ace, Halep capitalized on her first match point to seal the hard-fought win and complete the incredible comeback.
Stats Corner: Halep narrowly grabs the incredible win
Overall, it was a decent match played by both players. Svitolina was dominant on her first serves early in the match, but her first serve points won drastically dropped as she edged closer towards the victory — eventually just winning six points behind them in the final set. Meanwhile, the Romanian only performed better while lagging behind on the scoreboard as she started finding her groove late in the second set.
The final set was simply clinical from Halep's point-of-view, blasting eight winners with just one error, sending 75 percent of first serves in and losing just a total of four points on her serve. Svitolina was relatively poor on her second serves during the match, winning just 40 percent of points behind them.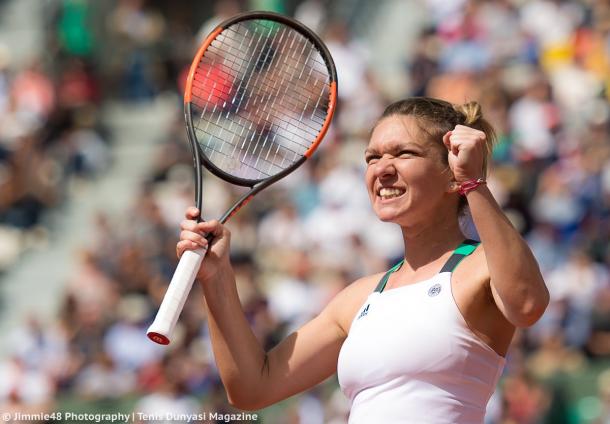 Reaction from the players
Losing the huge lead and missing her chances, Svitolina would undoubtedly feel extremely disappointed considering she was just a point away from making her first Major semifinal. Speaking about her struggles to close out the win, the Ukrainian mentioned in her press conference, "I start maybe going for too much sometimes and then she was back into the game. A little bit of nerves, of course, played the trick. But, yeah, it was quite expected and such a -- yeah, such a big event. It can happen. Yeah, as I said, it's tennis and everything can turn around in just couple of points." Certainly, experiences do matter as Svitolina started to get nervous with the finishing line in sight.
However, Svitolina also earned many fans for her attitude during the press conference. Being at the age of 23, having just made her top-10 debut recently, Svitolina definitely lacks experience at the top. Nonetheless, she displayed her maturity in her responses, "But I don't really need to talk about this match as, like, a bad experience or something. I think it's good. Okay, I am sad today, but tomorrow is gonna be another day, you know, and life continues. It's nothing I can do." Her positive mindset is definitely a trait which most players lack nowadays, and the Ukrainian was quick to bounce back from her defeat, avenging her loss in Toronto and Singapore.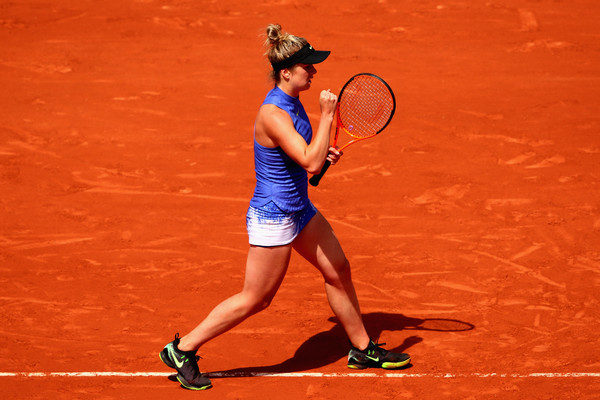 It seemed like an extremely one-sided match when Svitolina led 6-3, 5-1, and Halep commented on that during her press conference, "She played well, but also I played a little bit short, I think. My ball was not going as long as I wanted, but she was dominating the match." Arguably, this was listed as the best comeback mounted by Halep throughout her career.
Halep proceeded to speak about a highly-controversial topic regarding her — mentality. "I think today I showed that I'm stronger mentally. I stayed there till the end, even if I was a little bit upset during the match. But was all positive." Her coach, Darren Cahill, was pleased with her performance especially after a temporary break in their partnership due to Halep's pessimistic attitude when she is trailing during a match. "Darren was happy that I was fighting, and I didn't give up. He said that the fighting mode was on and was pretty high today. We didn't talk about the game. And Mr. Tiriac told me that how is possible at 3-0 to give up first set. And I said, Whoa, I didn't give up. But maybe I showed I was upset, yeah. Yeah, he was telling me that I was fighting well and tomorrow I have to play tennis."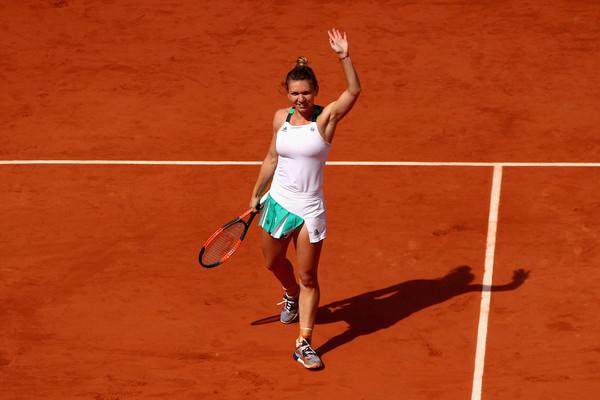 Aftermath: Win proves to be extremely important for Halep
Svitolina's inability to convert her huge lead resulted in the quarterfinal loss, and also caused her to miss out on a golden opportunity to reach her first Major semifinal. Nonetheless, the Ukrainian did not let the loss affect her, and instead, she debuted in the top-five before triumphing in Toronto and making her first appearance at the WTA Finals, ending her successful year as the world number six.
Halep's win allowed her to narrowly remain in the tournament, and she made good use of her opportunity as she went on to reach the second Grand Slam final of her career, being the huge favorite to claim the title. Despite being unable to reign herself as the top-ranked player and claim her maiden Slam, the Romanian rebounded from several disappointing losses to finally end the year as the world number one.
The duo met twice after this thriller in Paris, with both meetings going Svitolina's favor. The Ukrainian totally outclassed Halep at the Rogers Cup, triumphing 6-1, 6-1 without leaving any mercy. They next met at the year-ending championships in Singapore, where Svitolina once again defeated the world number one in straight sets to eliminate her chances of qualifying for the last four.