 2017 saw a breakthrough in fantasy sports for tennis fans across the globe. Fantasy Tennis League is a team-based game where the player picks a team of 16 players with an initial budget of 100 million dollars to try and create a team that will try and finish at the top of the world.
First prize once again is two tickets to the following year's men's Australian Open final. The tickets include plane tickets to Melbourne, shuttle service to and from the airport, and two nights accommodation at a hotel rated three and a half stars and above.
Second place is two tickets to any final located in Australia during the Australian Open swing such as the Hopman Cup, Brisbane International, Sydney Apia International, and the Hobart International.
Finally, if you finish third to tenth, you receive a $50 gift voucher to use on australianopenshop.com. Are you ready to try and create the best fantasy tennis team? Let's fantasy tennis on.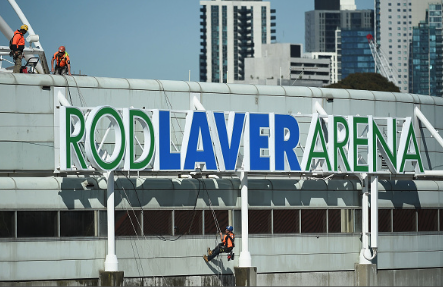 How To Play
Players must pick a team of 16 players using their 100 million dollar budget. A team with anything less than 16 players will not score points, but players are not obligated to use up all of the 100 million dollars.
Up to the Australian Open, you have unlimited trades to use to tinker with your team. However during each tournament week, you can use a maximum of three trades. Your team has a total of 72 trades to use so make sure to use trades wisely.
During each week, your starting eight players will have a captain, three key players, and four team players. The captain will add 50 percent more to their total points. Key players will add 20 percent more to their total points for the week. Finally, team players will score whatever they score for the week with no percentage being added for the tournament week.
Your initial 100 million dollar budget can rise or fall throughout the season depending on form of the players you chose and how often they're being traded in or out of teams throughout the game.
Points System
Here is a breakdown of the points system