 Former Wimbledon champion and world number seven Marion Bartoli has announced that she will return to the WTA Tour, with the Frenchwoman eyeing up a return to the sport at the Miami Open in 2018.
Bartoli, who retired in 2013 aged 28 just over a month after she captured her first Grand Slam title at Wimbledon, has worked for both French and British Television since her retirement and famously battled a life-threatening virus last year, though announced through a Eurosport exclusive today that she attends to return next year.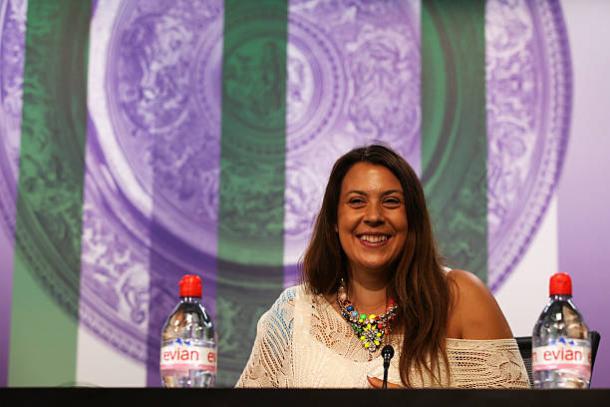 The Frenchwoman, who won eight titles on the WTA Tour and also reached the final at SW19 six years before her eventual triumph, is aiming to comeback for the second half of the 'Sunshine Double' in Miami, in what will be the final year that the tournament will be held in Key Biscayne.
Frenchwoman announces surprise return to WTA Tour
Though there had been a handful of rumours earlier on this year that Bartoli would perhaps consider a return to tour, her announcement has generally come to a surprise for many, especially considering the manner of her previous retirement in 2013.
On her 47th Grand Slam appearance, the Frenchwoman captured her first Grand Slam title at Wimbledon without dropping a set, beating Sabine Lisicki in the final, yet retired just a month later saying that she could no longer deal with the strain on tour; Bartoli commented that she had been struggling with lingering injuries prior to her triumph.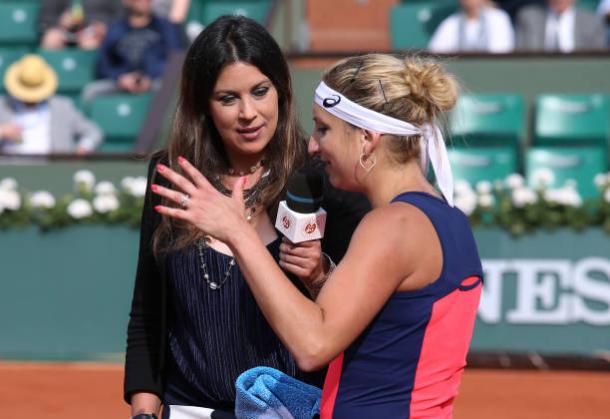 The 33-year old has remained in the public eye since her retirement, working for BBC in the UK and for both the British and French versions of Eurosport, and was praised for speaking out about the severe virus she had throughout 2015 and 2016, though had previously denied any rumours that she may be returning to the sport.
In today's announcement, Bartoli commented that her plans to return would be a "huge challenge," and that she had "a lot of practice ahead" before her planned return in Miami, though added that she was looking to forward to playing in the Fed Cup, at Wimbledon, and at her home Grand Slam tournament at the French Open where she was a semifinalist in 2011.
Through Eurosport, she confirmed that her aims on her return were to win a second Grand Slam title, win the Fed Cup with France, and play at the 2020 Olympic Games in Tokyo.