 Juan Martin del Potro continues to struggle with one issue throughout 2017 — lingering injury problems. After years of battling against unfortunate injuries, the Argentinian continues to be bothered by his health but this has been his best year since a second wrist surgery in 2014. Del Potro experienced a late-season surge and edged closer than ever for a return to the top-10.
Win-loss record: Six impressive top-10 wins
Impressively enough, del Potro owns a 38-16 (.704) win-loss record throughout the year, while claiming more than 72 percent of tiebreak sets, a new career record for the Argentinian. He earned an impressive six top-10 wins in 2017, and he incredibly lost to players of a lower ranking on just three different occasions, an extraordinary statistic. The average ranking of the opponents who defeated him stands at an outstanding 57, and without his loss to Gulbis (#589), it would be furthermore impressive at 22.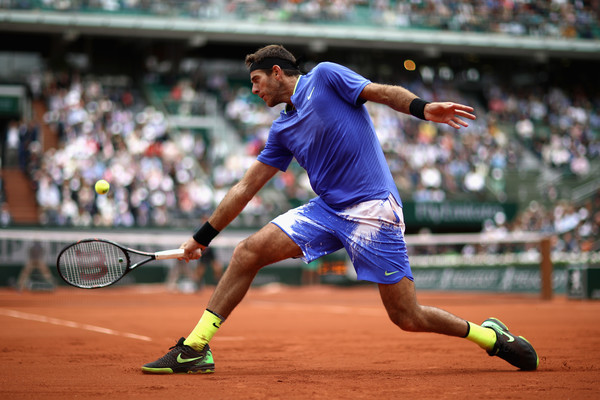 High Points of the season: del Potro edges closer to a top-10 return
Amid some fitness issues, del Potro opted to skip the Australian tournaments and start his season at the Delray Beach Open for the second consecutive year. Being seeded seventh, the Argentinian stormed to the semifinals before losing to Milos Raonic in a tight one-hour, 47-minute match.
Del Potro did not earn any particularly impressive results until September — in fact, he only reached one quarterfinal within this timeframe, which was considered mediocre for a player of del Potro's caliber. Going into the US Open seeded 24th, not many pundits tipped him to produce a deep run. However, he defied the odds and strolled to the fourth-round without losing a set.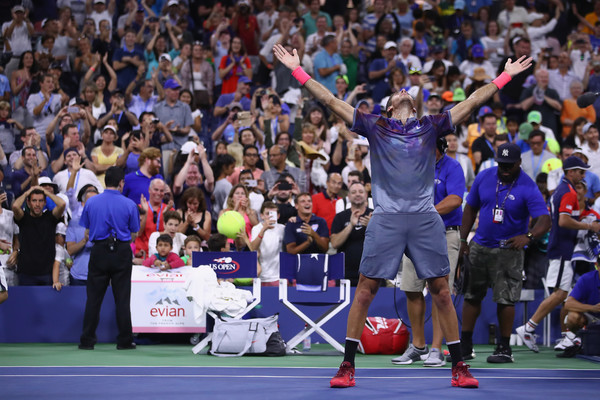 There, he trailed Dominic Thiem 1-6, 2-6, but the Argentinian produced an incredible comeback, fending off a couple of match points in the process. Another huge upset followed for del Potro, defeating title favorite Roger Federer, who was going for the number one ranking, in four sets after two-hours, 50-minutes of play. However, it was found out that he was bothered by a flu all week, and eventually caused him to fall to the eventual champion and top-ranked Rafael Nadal in the semifinals despite leading by a set.
Another deep run at the Shanghai Rolex Masters ensued, defeating world number four Alexander Zverev along the way. Del Potro reached his first Master 1000 semifinal of the year but narrowly fell to the eventual champion Federer in three tough sets. Nonetheless, he continued to ride on his momentum and carried his good form into the Stockholm Open, where he claimed his first title of 2017 by easily defeating Grigor Dimitrov in the final. Reaching a second consecutive final at the Swiss Indoors, del Potro clinched his third top-10 win in as many weeks but ultimately lost to Federer once more.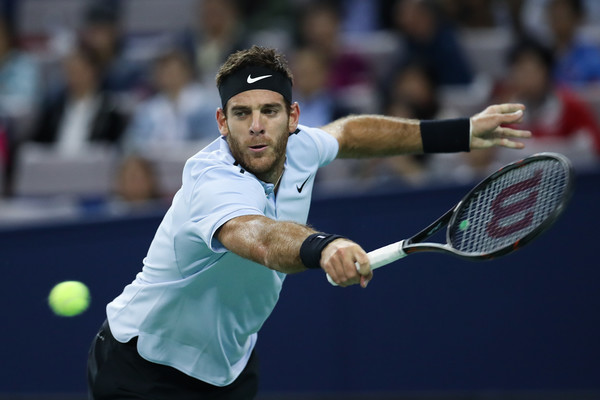 Low Points of the season: Injury struggles and unlucky draws
At the start of his season, the former US Open champion seemed to be plagued with bad luck, falling to top-10 players in this opening four tournaments. An unbelievable stretch of poor draws saw him lose to Novak Djokovic in both Acapulco and Indian Wells, while a third-round exit to Roger Federer soon ensued in Miami. Due to the unfortunate passing of his grandfather, del Potro withdrew from his second-round match in Estoril before falling short of Djokovic for the third consecutive time in Rome, meaning that in his first six tournaments played (excluding walkovers given), he lost to top-10 players.
Del Potro's first disappointing exit came at the Lyon Open, where he was shockingly defeated by qualifier Gastao Elias with a 6-7, 4-6 scoreline. He also failed to make an impact during Roland Garros and Wimbledon, losing to Andy Murray and Ernests Gulbis respectively. This caused him to be unable to utilize the golden opportunity to rise in the rankings.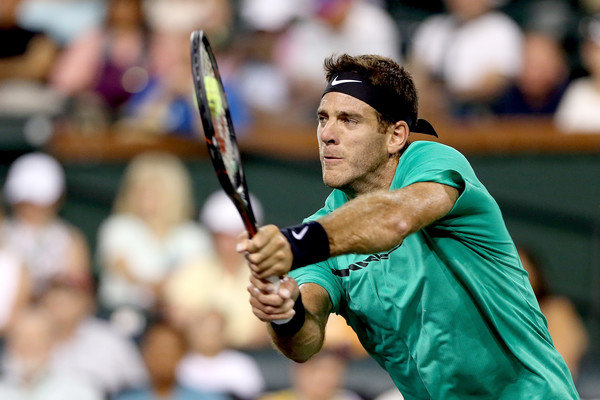 Prior to his amazing US Open run, he had a poor lead-up to the final Major of the year, suffering some disappointing exits at the hands of quality opponents. Del Potro was unable to get past the third round in any of the tournaments but still managed to secure the 24th seeding at Flushing Meadows. He lost to Kei Nishikori in a hard-fought encounter at the Citi Open, falling 4-6, 5-7 in the tight encounter. The Argentinian looked lackluster on court, being upset by local wildcard Denis Shapovalov in Montreal, with the youngster going on to upset world number one Rafael Nadal. Del Potro then lost to eventual champion Grigor Dimitrov at the Western and Southern Open, being unable to convert several set points along the way.
After an incredible stretch of results which saw him reach four semifinals in five tournaments, del Potro had the golden opportunity to come out of nowhere and seal a place in the Nitto ATP World Tour Finals, having been ranked 47th on the Race to London leaderboard before the US Open. He was just one match away from securing his place in the top-10, and also book his ticket to London, but lost a decisive match to John Isner and thus failed to achieve neither.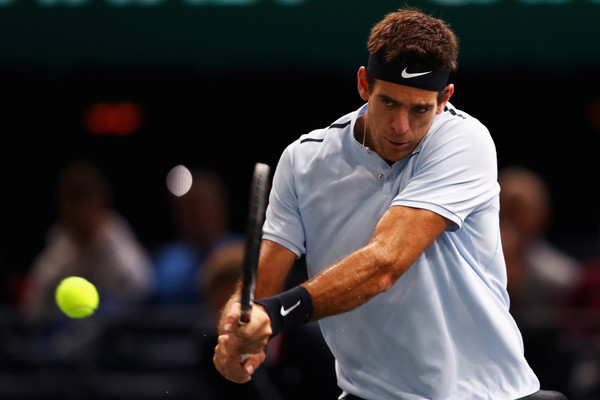 Season Grade: A-
Del Potro experienced a successful year and was just a step away from qualifying for the year-end Championships and making a return to the top-10. Though he would be disappointed to miss out on his chances, the Argentinian should be proud of all his achievements in 2017.