 The 2018 Brisbane International suffered another blow to their star-studded line-up a day after missing Kei Nishikori due to a wrist injury. This time, it came on the women's side of the tournament, with the 2017 US Open champion Sloane Stephens withdrawing from the event, citing a knee issue which forced her to start her season later.
One of the main headliners
Stephens, alongside fellow Major champion Garbine Muguruza, was earlier announced that they would make appearances in Brisbane, headlining the star-studded field.
"2017 was a real game changer for me, and I want to continue that momentum into next year, starting with Brisbane and the Australian Open. As players, you are always looking to play events that prepare you for the big stage – the Grand Slams – and I've heard Brisbane is the perfect preparation for Melbourne," Stephens mentioned in an official statement.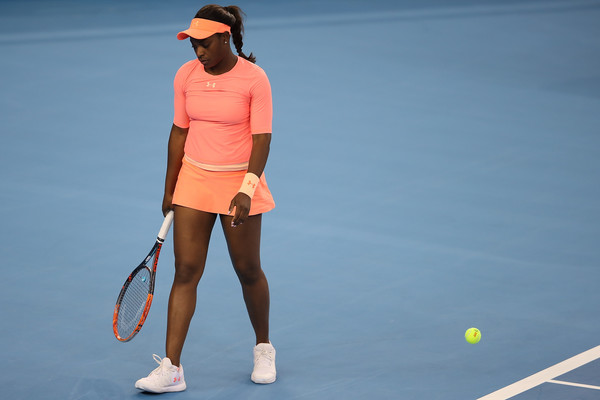 Ready to make her first appearance since 2013 when she reached the quarterfinals, the American was "excited to be coming to Brisbane this summer", looking to back up her success from this year. She was slated to be the seventh seed with her ranking.
Unfortunate withdrawal
Stephens had been struggling with a knee injury after hoisting the US Open title in September this year. The American dramatically endured through a six-match losing streak towards the end of 2017, failing to grab a win throughout the Asian swing which saw her blow her chances to qualify for the WTA Finals and crack the top-10.
However, just two days before Christmas, Stephens' fans received a bad news after it was announced that the Flushing Meadows champion would not attend the tournament in the opening week of the season. In an official statement placed out by the tournament's Twitter page, it was mentioned that Stephens "needed an extra week of rehabilitation due to her knee", and would thus start her season later. Nonetheless, the American is still scheduled to make an appearance at the Apia International Sydney, which became her only lead-up event to the first Grand Slam of 2018, the Australian Open.