 Amid her ongoing custody issues revolving her son, Victoria Azarenka's return to tennis yet again suffered a blow after she was announced to have withdrawn from the 2018 ASB Classic. Originally slated for a full-time return to the professional sport after a series of personal issues, the Belarusian's fans received some bad news on Christmas Eve with Stuff, a local news outlet, announcing that Azarenka will not participate in 2018.
"A blow to the tournament"
"So that's a tough one for her, she's been training hard and is a professional tennis player, that wants to be playing tennis and it's hard on us, because we were excited about having someone of her caliber playing," the ASB Classic tournament director Karl Budge mentioned.
Without a doubt, Azarenka is one of the biggest names Auckland has ever welcomed, adding to a prestigious list of the Williams sisters and Sharapova. The former top-ranked player was the only player in the 2018 tournament field to have won a Grand Slam title.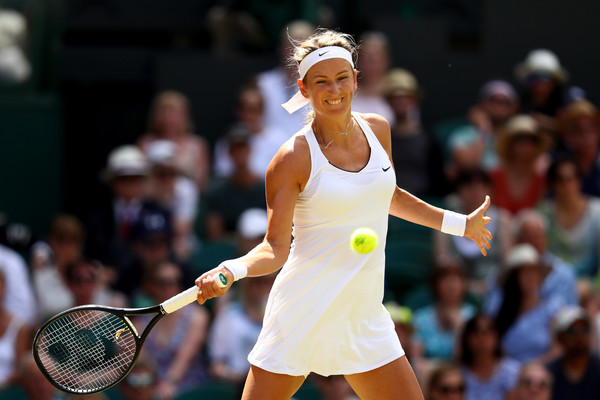 It has been a year of misfortune for Azarenka, whose personal issues forced her to withdraw from the entire US Open Series before skipping the entirety of the Asian Swing. Her problems seemed to be resolved after she received wildcards into Auckland and the Australian Open, allowing her fans to have their fair bit of joy.
However, her chances to participate in Melbourne are now in jeopardy after her withdrawal from Auckland, but the Belarusian would still be able to compete in future WTA tournaments with a Protected Ranking of 7, her ranking before she went on a maternity leave.
Wildcard now goes to Errani
The wildcard which was originally gifted to Azarenka will now be given to former Roland Garros finalist Sara Errani. The Italian was banned for two months due to a violation of the anti-doping rules, and the lay-off saw her ranking dip outside of the top-280 for the first time since 2006.
Azarenka's first tournament in 2018 is slated to be the Australian Open, but her withdrawal from Auckland is now adding some doubt to her appearance.