 After a dramatic 2017 season which saw a staggering five women hold the world number one ranking at any one point, the 2018 season could start with yet another change at the top of rankings with both Garbiñe Muguruza and Caroline Wozniacki looking to dethrone Simona Halep.
There is undoubtedly a lot of stake in the opening week of the 2018 season in terms of these three, with the woman who secures the number one ranking guaranteed to be the top seed at the Australian Open, the first Grand Slam tournament of the year which begins in just the third week of the season.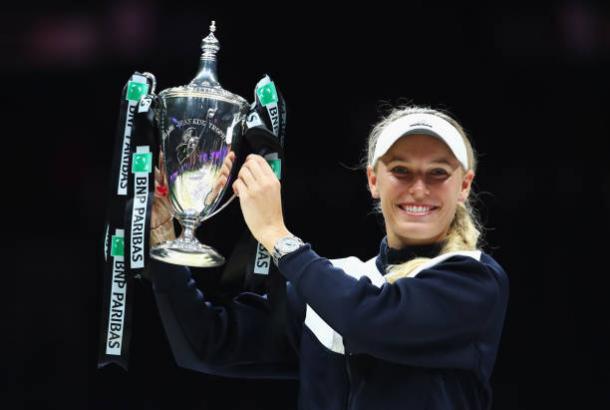 All three women are in action, with Halep in action at the Shenzhen Open, Muguruza in action at the Brisbane International, and Wozniacki in action at the ASB Classic in Auckland. Halep only reached the second round in Shenzhen last season, with Muguruza reaching the last four in Brisbane, and Wozniacki reaching the last eight in Auckland.
Scenarios
With three women in contention for the world number one ranking across three different tournaments, it promises to be an exciting opening week, with Muguruza the more likely out of her and Wozniacki to take the top spot off Halep.
Despite her early loss last season, Halep won the title in Shenzhen in 2015, and the same result this time around would guarantee that she remains as the world number one, no matter what the Spaniard or the Dane do. Furthermore, things are perhaps made slightly less worrying for the Romanian by the fact that both her challengers would need to at least make the final at their respective tournaments, though Muguruza will become the world number one once again if she wins the title in Brisbane and Halep does not win the title in Shenzhen, or if she loses in the final and Halep fails to make the last four.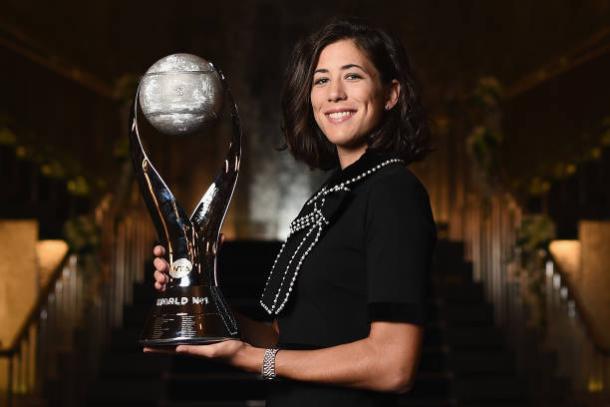 Interestingly, if Muguruza loses in the final in Brisbane and Halep in the semifinals in Shenzhen, both women would end the week on 5396 points; however, the Romanian would stay as the world number one due to the fact that she has gained more points across Premier 5, Premier Mandatory, the WTA Finals, and Grand Slam tournaments.
Though she has a much trickier task than Muguruza, it is still possible for Wozniacki to overtake both women and top the rankings for the first time in just under five years. To have any chance of rising to the top spot, the WTA Finals champion must win the title in Auckland, and rely on Muguruza failing to make the final in Brisbane and with Halep failing to make the last eight in Shenzhen.