 Australian Tennis player Sam Groth will retire from professional tennis after the Australian Open in January but plans to remain active in sports as he hopes to play local football, according to Australian newspaper The Herald Sun. In 2011 during a mini break from Tennis, the 30-year-old played in Eastern Football League for Vermont's reserves while taking a mini-break from Tennis.
Groth invited to play football
According to The Herald Sun, Groth said, "(Harvey) may have asked me if I was planning on having a kick of the footy next year. So I've been having a little bit of a chat with him and he's prepared to help fix my kicking up a little bit.
I can mark the ball, but my kicking sometimes leaves a little bit to be desired. He reckons if he's getting me the footy and can teach me to kick it, then I'll be kicking bags in no time. So I'm definitely thinking about having a bit of a run down at North Heidelberg next year.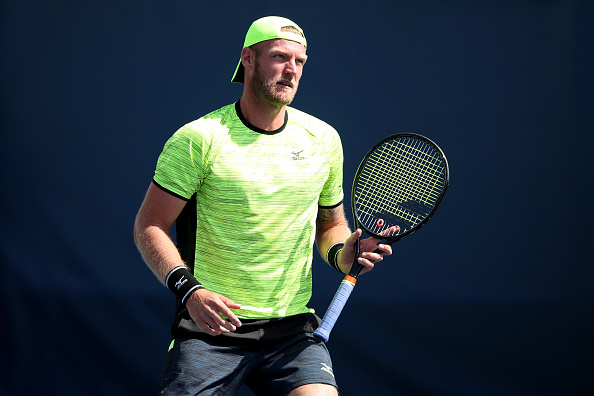 I've been to training and met a few of the guys and am obviously fully focused on the tennis at the moment, but I'm going to need something to fill that competitive void and I love my footy so you might see me down there for the Bulldogs."
The six-foot, four-inch man from New South Wales is currently ranked outside the world's top 200 at number 248 and has been as high as number 53 back in 2015. In his last Australian Open, he has received a wildcard into the doubles and will partner up with Lleyton Hewitt, who himself has come out of retirement.