 12-time Grand Slam champion and former world number one Novak Djokovic has been forced to delay his comeback to tennis, with the Serbian withdrawing from the Mubadala WTC exhibition in Abu Dhabi due to pain in his right elbow.
Djokovic has not played since he retired in the last eight at Wimbledon due to his right elbow injury, which had disrupted his season prior to the third Grand Slam of the year, and was previously thought to be ready to return after having surgery in the summer and taking time off following Wimbledon, though this new setback now arguably leaves doubts about whether he will be ready for the Australian Open, where he is a six-time champion.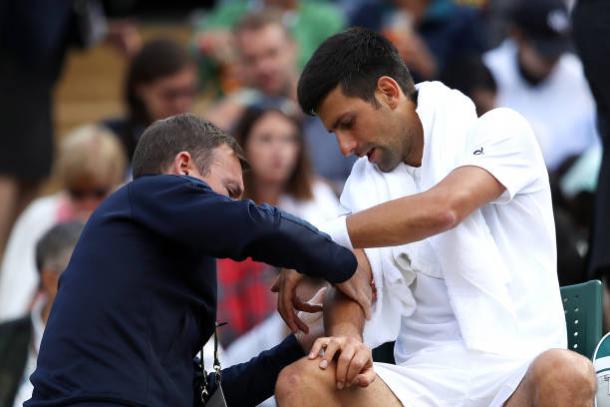 With the Serbian forced out of the event in Abu Dhabi, it is now Andy Murray who will take on Roberto Bautista Agut in the semifinals. There had previously been doubts about Murray's fitness after also not playing since Wimbledon, though this is undoubtedly encouraging for the Brit ahead of the new season. Bautista Agut beat Andrey Rublev yesterday to reach this stage, with Djokovic originally receiving a bye.
Doubts grow for Djokovic whilst Murray looks ready for 2018
It was previously assumed that of the two, it would be Djokovic who was the more likely to be ready for the first Grand Slam of the year, with Murray reportedly delaying his departure to Australia for the Brisbane International. However, it now appears that this is not the case, with the Serbian's early season participation now in doubt.
Djokovic's trouble with his right elbow first started to flare up during the 2016 season, with a slightly below-par end to the season seeing Murray take the number one ranking off him, though his troubles became particularly notable during the past season, with him eventually calling off his season after his retirement after Wimbledon. In a statement, Djokovic said he was "terribly disappointed" to have to withdraw, saying that he "started to feel pain in the elbow" in the past few days; he added that a decision on his upcoming tournaments will be "made in the following days."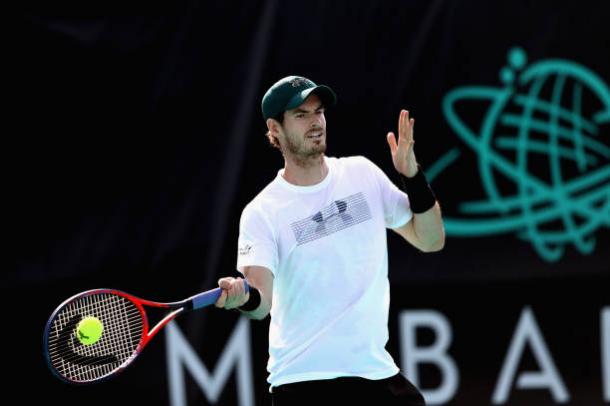 Though it is undoubtedly concerning that Djokovic, one of the biggest names in the sport, is still struggling with injury, it is in some ways encouraging that Murray feels prepared to take the Serbian's place in the draw. Starting the season as the world number one, Murray struggled with various minor injury issues throughout the season, though it was a recurring hip injury that led him to withdraw from the US Open and finish his season early. His entrance is undoubtedly encouraging for his chances to be in action in Brisbane next week, and strongly suggests that previous concerns about his fitness may have been unfounded.
Murray will face Roberto Bautista Agut in his semifinal encounter in Abu Dhabi, with the Spaniard having beaten Rublev comfortably in straight sets yesterday. The other semifinal will see Kevin Anderson, who beat Pablo Carreño Busta in a US Open semifinal rematch yesterday, take on top seed Dominic Thiem for a place in the final.