 The 2018 WTA Brisbane International draw certainly provided tennis fans with some drama in the first week of the year — first coming up with a first-round match between Johanna Konta and Madison Keys — and now another cruel match-up between Carla Suarez Navarro and Elina Svitolina in the opening round.
Svitolina, a current top-10 player, will face a tricky test from former top-10 player Suarez Navarro especially in such circumstances, with this being the first match of the year for both players.
Coming into 2018: Suarez Navarro
2017 wasn't Suarez Navarro's best year, after finishing the year outside the top-35 for the first time since 2011. Injuries derailed her season, and a four-match losing streak capped off a disappointing year.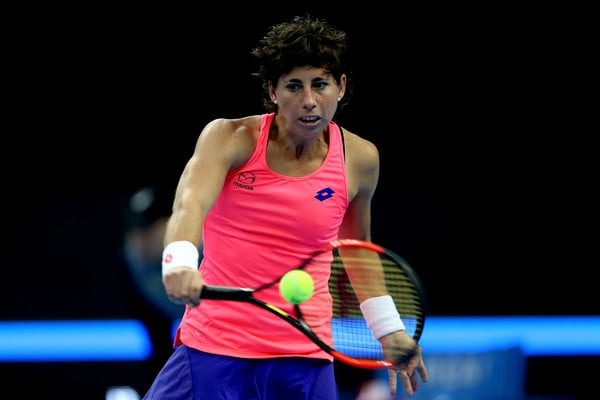 Furthermore, she was unable to claim the Spanish National Tennis Championships during the off-season, being upset by 20-year-old Paula Badosa in three tight sets. Nonetheless, a win against Svitolina could definitely boost her confidence.
Coming into 2018: Svitolina
Svitolina has had a career-best year in 2017, claiming a tour-leading five WTA titles (three Premier 5s) before reaching a career-high ranking of three. Furthermore, she owned an impressive 11 top-10 victories throughout the year, looking dominant. She ended the year with a disappointing group stage exit at the WTA Finals, but nonetheless, it was excellent from Svitolina all-year round.
Heading into 2018, the goal for Svitolina is definitely to either reach a Grand Slam final or top the rankings. Starting her year at the Brisbane International for the fourth time, a good run here could jolly well set her up for a bright season.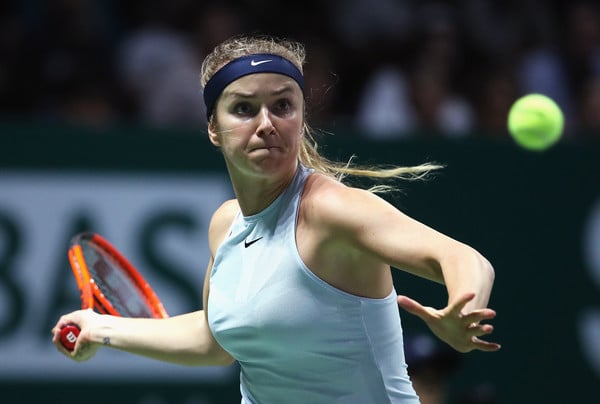 Match Analysis
Both players have defensive-minded playing styles, and therefore the crucial factor in deciding the winner would be: Who will take the initiative first? Svitolina has the edge here as she is the bigger hitter as compared to Suarez Navarro, but the Spaniard's unique one-handed backhand could prove pivotal here. The former top-10 player possesses some great hands at the net, and she would be targeting Svitolina's forehands.
However, the Ukrainian's backhands could be a lethal weapon while her speed on the court is unbelievable, most particularly her running shots. Their head-to-head is tied at two apiece, but Svitolina has won both of their last hard-court meetings in three sets. This time, the outcome could be similar as well, but Suarez Navarro could never be an opponent to underestimate.
Match Prediction: Svitolina d. Suarez Navarro in straight sets
With this being both players' first match of the year, they would need to get rid of the rust while regaining their best form. With regards to playing styles, Svitolina comes into the match as the favorite and should face little trouble in grabbing the win. This match will be first on Pat Rafter Arena on the first day of 2018, with play starting at 11 am local time.