 It's just the first day of the new season — and it isn't even the new year yet — but the unfortunate injuries just keep coming our way. The series of injuries sustained by the top ATP players already provided 2018 a cold start, but this time, it was the world number eight Caroline Garcia who was hampered by an injury, after being forced to retire in her opening match of the season against fellow countrywoman Alize Cornet.
Before the tournament began proceedings, this all-French encounter was already a match to watch, but it had to end in unfortunate circumstances with Garcia visibly struggling with a lower back issue. Cornet is the defending finalist here at the Brisbane International and has to produce a good run otherwise a drastic drop in the rankings would ensue.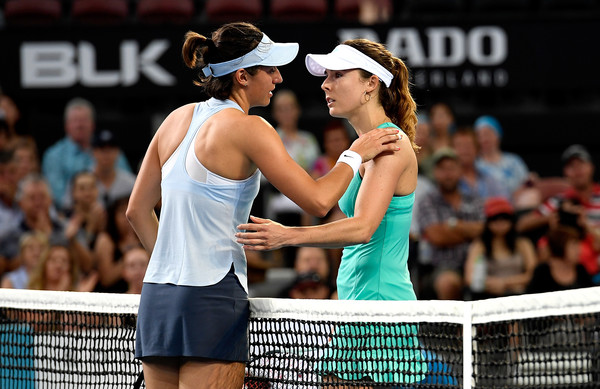 Perfect set from Garcia
It was simply an impressive start to the match for Garcia, who seemed to carry her momentum into the new year. The Frenchwoman was firing on all cylinders, playing some excellent aggressive tennis to claim a sudden 2-0 lead after hitting a fascinating forehand passing winner on break point. However, Garcia wasn't able to keep up her high level of play as she started to feed Cornet with free points due to her errors, allowing her counterpart to break back.
Following an exchange of service holds, it was an uncharacteristic series of breaks which saw both players fail to consistently find their first deliveries which ultimately proved pivotal. Though, Garcia eventually had the last laugh as Cornet threw in a double-fault on break point at 3-4, allowing the world number eight to have the golden opportunity to serve out the set. This time she didn't disappoint, comfortably serving out the set after just 36 minutes.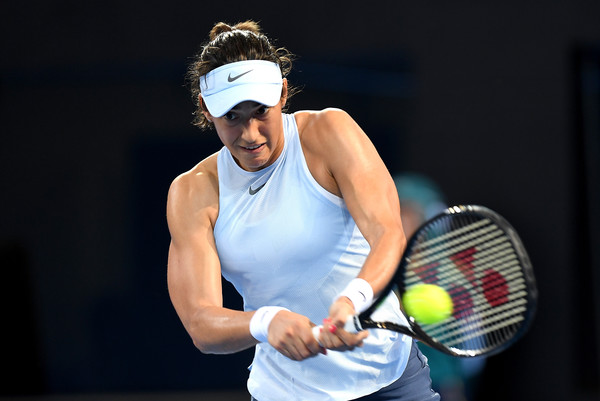 Cornet fights back, and Garcia retires
Cornet had an encouraging start to the second set, serving an unreturnable serve to have a head start. For the first time in the match, Garcia found herself in deep trouble but errors from her opponent saved her from the brink. Both players surprisingly looked solid on their serves, and neither was looking to let loose.
The returners combined to win just six points in the next five games, while Garcia grew increasingly frustrated due to a lower back injury. It was more visible as the match progressed, and her decision to continue playing backfired as she was broken for the first time in the second set. Not losing her serve throughout the set, Cornet successfully sealed the second set 6-3 having lost just six points behind her deliveries.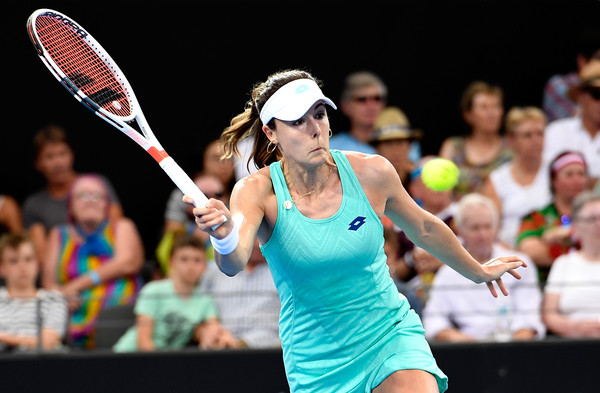 Garcia finally called for a medical time-out in between points, and she tried to continue playing. The Frenchwoman hit a serve and was visibly struggling with her lower back. Hence, she was forced to retire and left the court in tears after an hour and 14 minutes of play, allowing Cornet to move into the second round.
In her post-match press conference, Garcia mentioned, "I always had some issues with my back. At the beginning of the match, I felt a pain in my lower back and it was different than it is normally. It was getting worse and worse and in the end I couldn't really move."
Speaking about her Australian Open chances, the Frenchwoman claimed that she "will take some rest" and together with her physio, try to improve her condition.