 Home favourite Samantha Stosur was once again disappointing on her home grounds after she was totally outclassed by the world number 16 Anastasija Sevastova in the opening round of the Brisbane International, and she failed to impress in front of a supportive crowd as the Latvian was simply too good.
Stosur was playing with a Head racket for the first time in her career but she definitely needs time to get used to the change as she was extremely inconsistent off the ground, being blown off the court after just an hour and three minutes of play.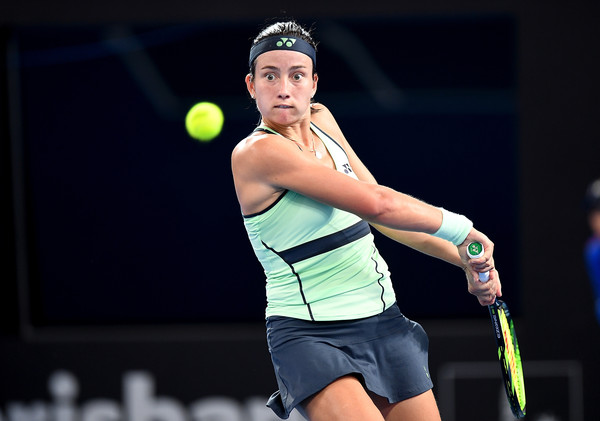 Sevastova serves out virtual bagel
Stosur had an impressive start to the match as her first serves which averaged at 180 km/h, allowing her to comfortably serve out the opening game after just two minutes. However, Sevastova looked flawless as her clean hitting saw her rattle off eight of the following 10 points, making the first breakthrough with the local favourite making countless unforced errors.
Sevastova had speed, consistency, power in her game, and Stosur definitely had troubles staying in the rallies without being impatient and going for too much. She missed a total of three break points in the fourth game — one with a Sevastova ace, one with a failed Stosur dropshot attempt, before another unreturnable serve saw the Latvian escape from the brink.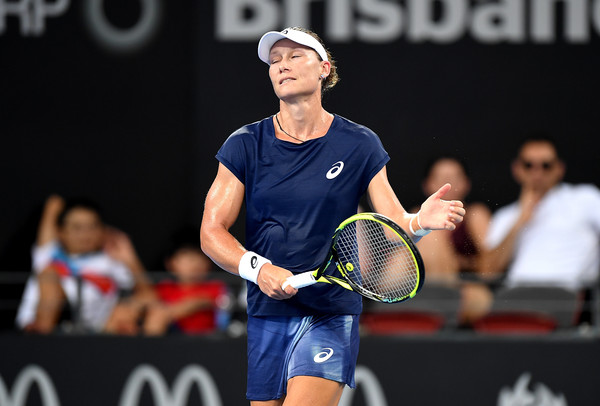 The backhand errors just keep coming from Stosur as the home favourite would rue her missed opportunities, and she soon found herself trailing by a double-break. Everything was going right for Sevastova with Stosur providing her with much help, and the world number 16 jumped out to a 5-1 lead before the Australian finally conceded the first set 1-6 after just 30 minutes after Sevastova threw in an unbelievable backhand passing winner on set point.
Stosur puts up tough fight but seventh seed proves to be too strong
It was a positive start to the second set for Stosur after the horrendous opening set, after earning a break point with some improved hitting. Words from her coach Joshua Eagles certainly helped, asking the Australian to "hang in there" and "increase your confidence with some good serves". Sevastova always seemed to have found her best serves on break points as she increased her streak to seven consecutive games before Stosur surprisingly held serve in a nervy game which saw the Latvian threaten to make a breakthrough.
Stosur continued to face troubles on her inconsistent serving while Sevastova stunningly became extraordinary solid, not losing a point on her serve through the remainder of the match. A slight misfocus caused Stosur to play a poor eighth game, and it proved pivotal as the seventh seed claimed the last 12 consecutive points to grab the confidence-boosting win.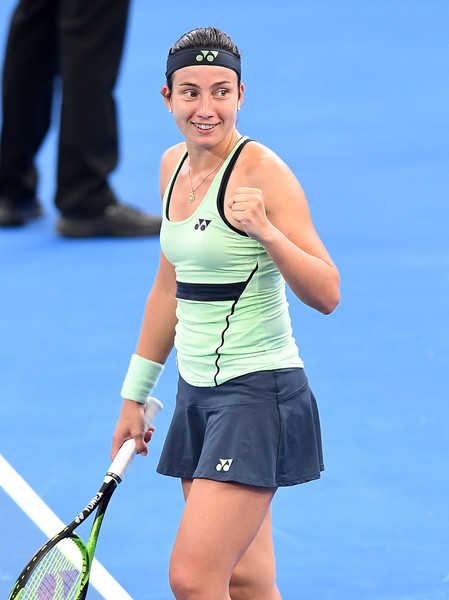 Losing just four points on her serve in the second set, Sevastova could have been said to put in a flawless performance, sealing the win in just over an hour while fending off all five break points she faced throughout the encounter. Furthermore, she blasted 22 winners to just 12 errors, and she rattled off 19 straight points on her serve to close out the win.