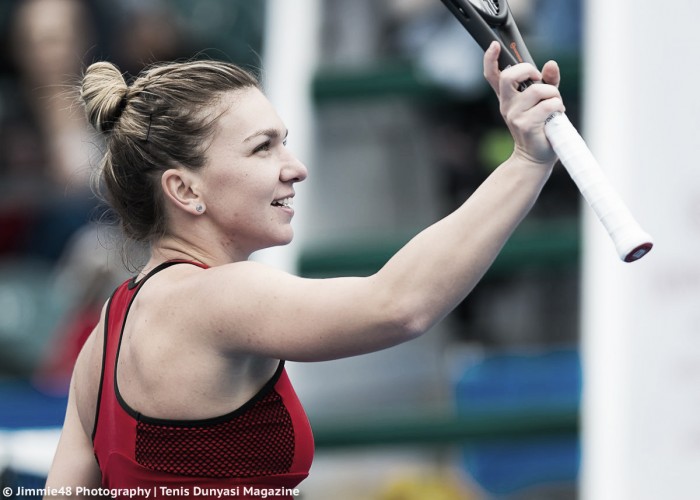 World number one Simona Halep got off to a fantastic start in 2018 after easily winning her opening-round match at the Shenzhen Open against a tricky Nicole Gibbs. Looking somewhere near flawless, Halep was clinical throughout the whole match and strolled to the comfortable 6-4, 6-1 win in just little over an hour.
In her first match of the year, and first without donning an Adidas outfit, Halep's aggressive play fended off Gibbs' inspired play. The American provided a decent fight for the top-ranked player but ultimately fell in straight sets. Halep's task does not get easier, though, as she will now face the local favorite Duan Yingying in the second round for a place in the quarterfinals.
Halep sneaks out tough first set
Surprisingly, it was Gibbs who had the better start to the match and was firing on all cylinders. The world number 110 put up a spirited performance, fending off a break point to claim the opening service hold. The points were full of lengthy and incredible baseline rallies which got the crowd all involved, and the first service break soon arrived upon us with Halep making the first breakthrough, expectedly.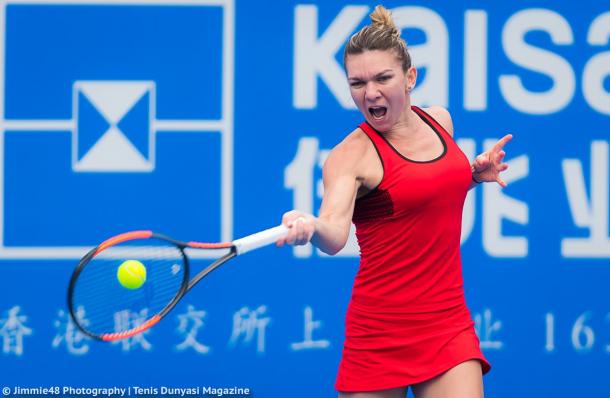 It seemed like Halep would run away with the lead but Gibbs was determined to pull off an upset, and the Romanian's unforced errors certainly made it easier for the underdog to return level. Nevertheless, Halep wasn't affected by the loss of her service game and instead rebounded in empathic fashion — rattling eight of the following nine points to earn the golden opportunity to serve out the match. Despite Gibbs' toughest efforts to remain in the set, Halep was untouchable on her deliveries, and her confident aggressive tennis sealed the first set 6-4 after 38 minutes.
One-way traffic for Halep
Facing the disappointment of losing the first set despite playing some impressive tennis, Gibbs' confidence, without a doubt, took a drastic dip, especially while Halep increased her level of play. The Romanian continued to steamroll her way through her service games, before threatening to extend her lead by earning another break opportunity in the third game.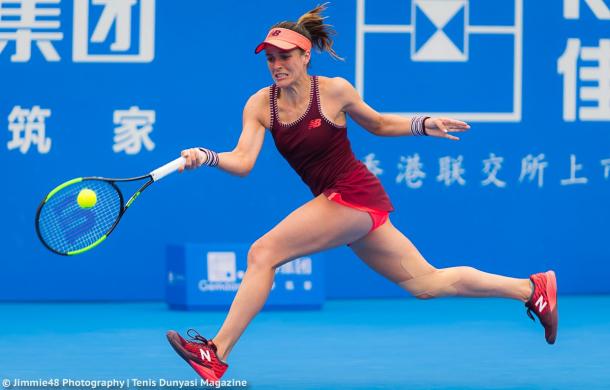 This time, Gibbs finally got onto the scoreboard with a spirited hold, fending off the break point with her solid baseline game. Losing just five points behind her serve in the second set, Halep has started to label herself as a powerful hitter, hoping to take the initiative to be on the offense. Without facing many problems, the Romanian claimed seven of the last eight games to claim the one-sided victory after 69 minutes, firing 12 winners and 13 errors along the way.
"It's always nice to play here in Shenzhen. I won a title here three years ago already. It's my first victory this year as number one in the world, so I'm just happy and enjoying the time," Halep mentioned in an on-court interview after the encounter.