 Brazilian tennis player Thomaz Bellucci has revealed that he is currently undertaking a silent ban after testing positive for hydrochlorothiazide, a substance that can be used as a masking agent, at the Swedish Open in Bastad back in July.
Bellucci, who has fallen down to 112th in the rankings, has not played since the US Open in August due to the suspension and had previously cited an Achilles tendon injury as his reason for withdrawing from the rest of the season. He will be able to return to the tour in February, meaning he will be unable to enter qualifying for the Australian Open. Australian Sam Groth is currently set to replace him in the qualifying field.
Bellucci denies deliberately taking banned substance
The announcement today that the Brazilian had received a ban came as a surprise to many, with there being no previous reports or and rumors that Bellucci had failed a drugs test, though Bellucci said in today's statement that he had not deliberately taken hydrochlorothiazide.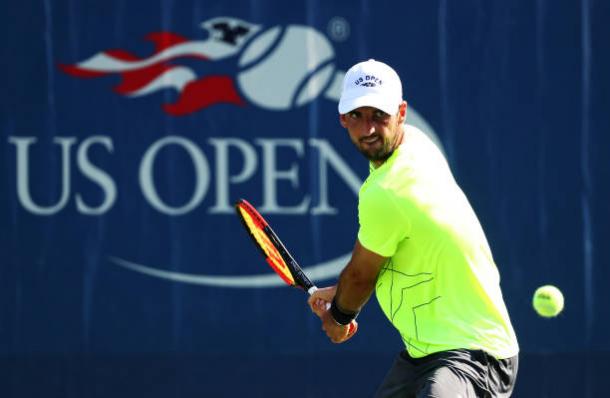 "I have never taken any kind of supplement or any other substance that would favor me or that would violate the rules of fair play of the sport" Bellucci stated, confirming that he had been banned and that the failed drugs test was a result of a legal substance he regularly takes being contaminated. Bellucci also added that the test came at a time where he had just recovered from injury and had been relocating to Florida to further his career.
The International Tennis Federation could have potentially handed the former world number 21 a four-year ban for his doping violation, though eventually decided to hand him the minimum sentence after accepting his explanation for the incident, as well as the fact that hydrochlorothiazide has no performance-enhancing effects, though warned the Brazilian that he should have double-checked the origin of his medication.