 Timea Bacsinszky will delay her return to tennis as she withdraws from the Australian Open. The Swiss number one has not played since Wimbledon where she lost to Agnieszka Radwanska in the third round. During that match, she suffered an injury to her quadriceps which kept her away for awhile.
A wrist injury kept her from competing at the US Open. She would later get surgery on her right wrist in October which ended her season. Bacsinszky is currently ranked 38th on the WTA. ​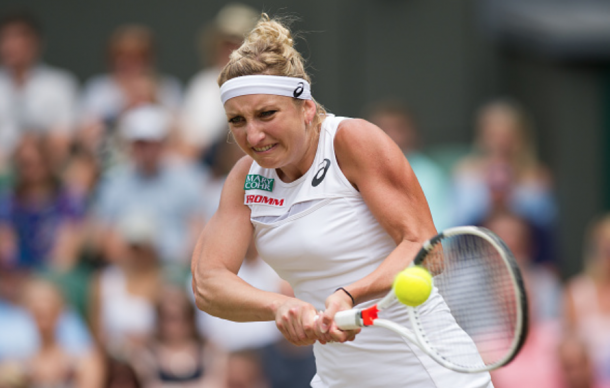 What Timea Said
The Swiss posted on her personal website to note that although she has been practicing, she is still not ready to compete at the Australian Open. She did, however, say that she will return the week after the Australian Open in St. Petersburg and will represent Switzerland in Fed Cup afterward. The St. Petersburg Ladies' Trophy is the first big WTA event following the Australian Open which sees world number one Simona Halep and current world number three Caroline Wozniacki as the top two seeds. The Swiss will meet the Czech Republic in the Fed Cup quarterfinals in what will be a stunning opening round rubber.
Below is a full statement from the Swiss
"Hi everybody, I would like to share some news with you...
As expected, I was able to resume fully my training since Christmas and my hand reacts very well, which I am very happy. Unfortunately, I will still miss a few days to be ready for the Australian Open. So I decided with my team to make my comeback at the tournament in St. Petersburg which will start on January 29th, then to follow up with the FedCup to be played in the Czech Republic.
I also seize the opportunity of this message to thank you for your precious support and wish you a very happy new year! May your 2018 be amazing! "