 Just one hour and 14 minutes were needed for Jelena Ostapenko to stroll through her opening-round contest at the 2018 Australian Open as she got past the tricky veteran Francesca Schiavone in straight sets. Looking in top form, Ostapenko triumphed 6-1, 6-4 and she will look to improve on her career-best result in Melbourne.
After a slow start to 2018 which saw her go 0-2 in her opening events of the year, Ostapenko finally regained her top-form by triumphing over the former world number four, coming from 1-4 down in the second set to grab the confidence-boosting victory. The seventh seed would now face the hard-hitting Duan Ying-Ying in the second round, and she is now the favorite to emerge from her section of the draw.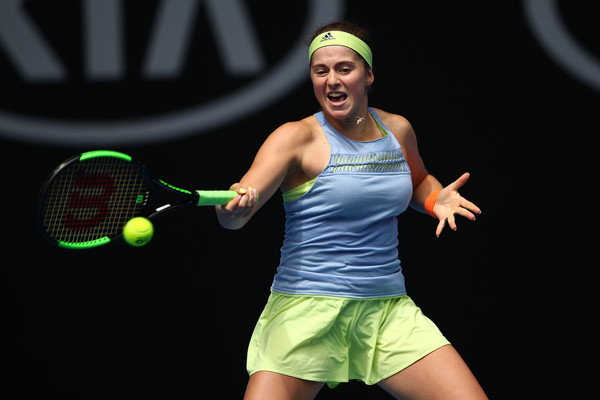 Ostapenko fires on all cylinders to claim the first set
Despite some early unforced errors, Ostapenko was able to come from 0-30 down and grab the confidence-boosting start into the match, with Schiavone never being an opponent to underestimate, especially with her status as a former Roland Garros champion.
Consecutive double-faults then put the Italian in some trouble, but she navigated her way to holding serve with some powerful strokes which left Ostapenko helpless. The Latvian often came up with her best tennis at the crucial moments as she fended off two early break points and remained on serve, though Schiavone had the brighter start.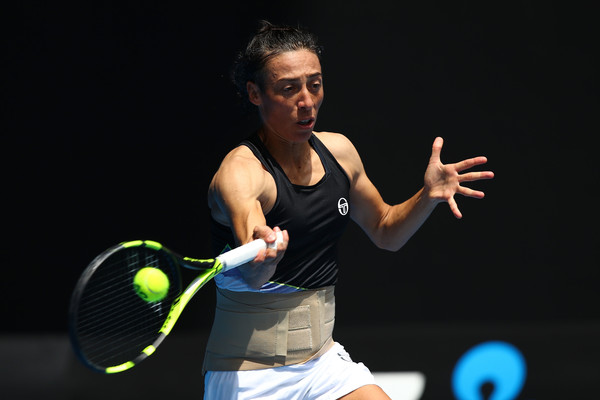 The veteran would have rued her missed break points as Ostapenko started to display some world-class play, rattling off 16 of the next 21 points to seal the first set 6-1 after just 29 minutes of play. She started to hit some clean winners more often while Schiavone could not handle the pace of the Latvian's shots.
Schiavone improves but Ostapenko closes out the win
Once again, it was once again Schiavone who made the better start into the second set despite trailing by a huge scoreline the scoreboard. Ostapenko started to lose her composure and was missing her mark throughout, firing countless unforced errors before she threw in a double-fault to gift Schiavone her first break of the day.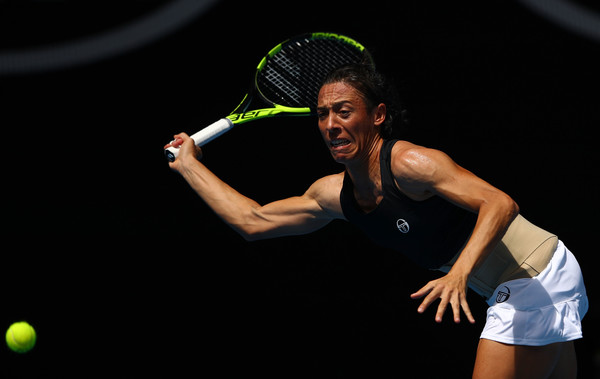 Her forehands were just too poor as Ostapenko allowed the Italian to consolidate the break, saving two break points along the way, for a commanding 4-1 lead. However, only a 90-second changeover was needed as Ostapenko claimed eight consecutive points to return level on serve.
Several powerful forehands were what the Latvian needed during the crucial moments as she saved a game point to take the lead out of nowhere. Serving for the match having come from 1-4 down, Ostapenko's merciless forehands were just too good, and despite hitting a double-fault on her first match point, it was second-time lucky for the world number seven. Hitting 28 winners coupled with 25 errors, Ostapenko put in a decent performance while winning 75 percent of points behind her first serves.