 After two exciting days of first round matches at the Australian Open, Noel and myself were able to get together to discuss all the major talking points of all the action so far at Melbourne.
With the second day of action finishing just a few hours ago, Noel and I discussed who had impressed in the opening round, who had disappointed with their performances and looked ahead to see who could potentially progress further through the draw.
Men's results
It would have been crazy to think at the beginning of the tournament last year that Rafael Nadal and Roger Federer would have been the top two seeds come 2018, and both men started their campaigns in fine style.
There were doubts about Nadal heading into the tournament, though a comprehensive win over Victor Estrella Burgos cast any injury concerns aside as he breezed into the second round, whilst Federer was also comfortable as he saw off Aljaz Bedene; neither Noel or I feel that either of the two will struggle to make the last eight.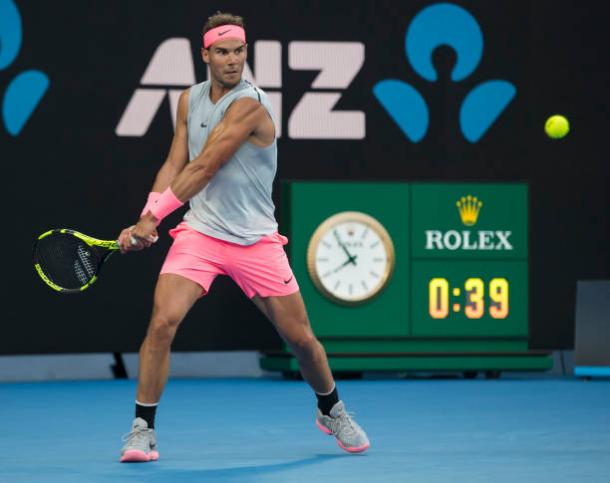 Someone else who impressed was 14th seed Novak Djokovic, the six-time champion who comfortably saw off Donald Young in his first match since Wimbledon and who is still set to face fourth seed Alexander Zverev in the fourth round. Also in action for the first time since Wimbledon was ninth seed Stan Wawrinka, who picked up an important win as he saw off Ricardas Berankis in four sets.
Amongst other issues, a big point of discussion was the fourth section of the draw, in which all four seeds, including 11th seed Kevin Anderson and eighth seed Jack Sock, lost in the opening round in Monday; this is the first time in the history of 32 seeds that all four seeds in one section have fallen in the very first round. With an unseeded quarterfinalist now guaranteed, both Noel and myself feel that it is Kyle Edmund, Anderson's conqueror, who has the best chance to progress to the last eight.
Women's results
Unsurprisingly there were several notable stories from the Women's draw in the opening round, with one of the most significant being Belinda Bencic's impressive win over fifth seed Venus Williams on Monday.
The clash between Bencic and Williams was highly anticipated ahead of the tournament, and the Swiss continued her recent good form as she caused the slight upset over the 2017 runner-up. Both Noel and I were also impressed by second seed Caroline Wozniacki, fourth seed Elina Svitolina, and ninth seed Johanna Konta who all comfortably reached the second round, with former champions Angelique Kerber and Maria Sharapova also still set to face in a mouthwatering first round clash.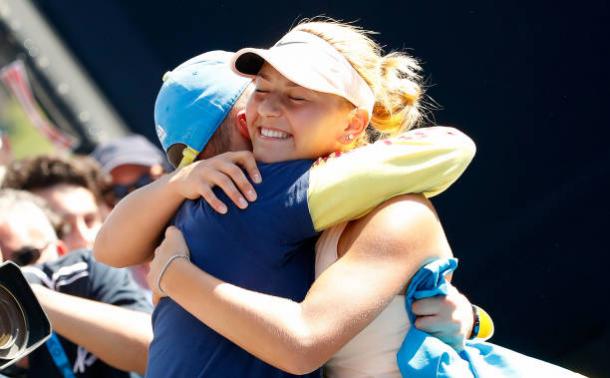 Also discussed were the losses for both Kristina Mladenovic and Sloane Stephens, with both women now on lengthy losing streaks, though there was also discussion about Madison Keys' return to winning ways, and the dramatic matches in the top half between Andrea Petkovic and Petra Kvitova, and Aryna Sabalenka and Ashleigh Barty.
Noel and I were also both incredibly impressed by Ukrainian qualifier Marta Kostyuk, who recorded her first Grand Slam win at the age of just 15, dropping only four games against 25th seed Peng Shuai. Kostyuk, who was the junior champion in Melbourne aged only 14 last year, faces Australian wildcard Olivia Rogowska next and could face compatriot Svitolina in the third round.
You can follow our podcast on Twitter at @OnTheLinePod. You can also find Noel and me on Twitter at @notfirstnoel and @OliverDJ1998.