 After five years, the WTA Finals will have a new home. From 2014-2018, the WTA Finals was held inside the Singapore Indoor Stadium after a three-year run in Istanbul. Christopher Clarey of the New York Times confirms that the year-end tournament on the women's side will move to Shenzhen, China after this year.
Details Of The Move
In his tweet, Clarey described the details of the move which are quite prominent. Shenzhen will be building a new 12,000 seat indoor stadium to host the event. More importantly, the prize money will be doubled to a total of 14 million dollars.
The new indoor stadium in Shenzhen will be able to hold 2000 more attendees compared to Singapore Indoor Stadium which had a capacity of 10,000.
The move also means Shenzhen will now host two WTA events. The Shenzhen Open, held at the Shenzhen Longgang Sports Center. is contested at the beginning of the season as part of the pre-Australian Open swing.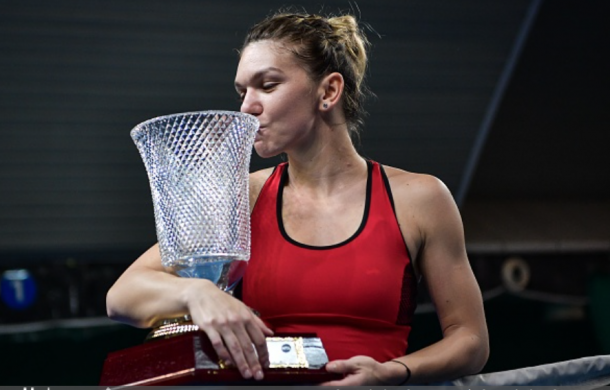 Staying In Asia
Despite a new location, the WTA Finals will remain in Asia, which gives the WTA a strong base in the world's largest continent after the US Open. All but four tournaments are played in the continent of Asia during the post-US Open swing (Quebec, Linz, Moscow, and Luxembourg).
The stay in Asia also means there will be five tournaments that are at least Premier level in Asia (Pan Pacific Open, Wuhan Open, China Open, the WTA Finals, and the WTA Elite Trophy).
WTA Finals History
2001 was the first year that saw the year-end event move outside the United States when it was contested in Munich. It moved back to the US for four years in Los Angeles, but since then, it has been held in Europe (Madrid and Istanbul) and Asia (Doha, Singapore, and now Shenzhen).