 Here is your VAVEL USA ATP Weekly Update. Every Monday, we will be posting results and analysis from the previous week's singles action on the ATP World Tour, along with a preview to the upcoming week. Keep coming back to VAVEL USA every Monday for your ATP Weekly Update.
The season's first major has arrived. We are already halfway through the Australian Open and while the top two have not disappointed, many of the tour's stars have already crashed out. Just because no crown was one in week three, there was plenty to talk about. Here's your ATP Weekly Update for week three of the 2018 season.
Last Week's Action
Australian Open
All eyes were on the tour's biggest stars as the season's first major got underway this week. World number one Rafael Nadal and reigning champion Roger Federer led the charge in Melbourne, both looking strong and progressing through the first week with ease. Nadal, back to wearing his classic sleeveless shirt, quickly erased questions about his shaky knees by blowing out his first three opponents with the loss of just 21 games before booking a quarterfinal spot with a four-set win. Federer was also very impressive, not dropping a set in his first four matches.
Perhaps no player was under a bigger spotlight entering the Aussie Open than six-time champion Novak Djokovic, who was making his return from injury. Contesting his first tournament since Wimbledon, the 12-time major champion was strong in Melbourne, reaching the fourth round with the loss of just one set. That included wins over Gael Monfils and Albert Ramos-Vinolas. However, he was ousted by Hyeon Chung in straight sets in the fourth round. 2014 Australian Open champion Stan Wawrinka was even less lucky. Also contesting his first event since Wimbledon, the Swiss was sent packing in the second round by Tennys Sandgren.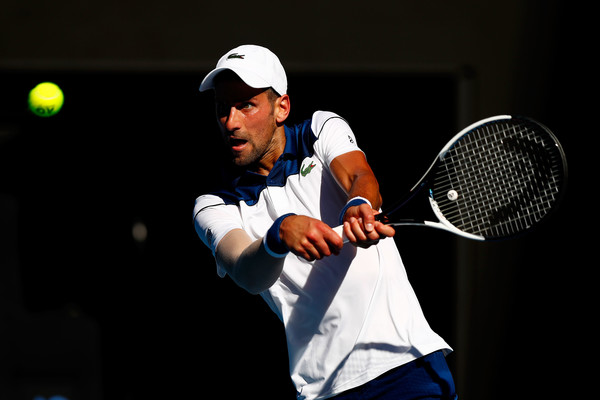 Several other healthy big names struggled too in the opening week. Eighth seed Jack Sock was sent packing in his opening match, as was sixteenth seeded American John Isner. Seventh seed David Goffin was ousted in his second-round match. One of the biggest upsets of the tournaments saw fourth seed Alexander Zverev ousted in the third round at the hands of last year's NextGen Finals champion Chung. After upsetting Wawrinka, qualifier Tennys Sandgren went on to stun fifth seed Dominic Thiem to reach the quarterfinals.
Third seed Grigor Dimitrov narrowly avoided a second-round upset, topping Mackenzie McDonald 8-6 in the fifth seed. The Bulgarian would go on to avenge his loss in Brisbane to Nick Kyrgios in the fourth round, ending the Aussie's home-soil big to reach the quarterfinals.
Rankings Update
As the ranking points from the 2017 Australian Open will not drop until next week, no one has officially made any moves in the rankings this week.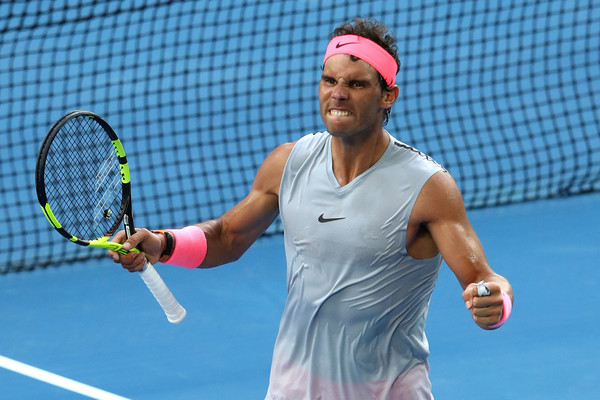 The most important rankings development that occurred in the first week of the Australian Open came when Rafael Nadal knocked off Diego Schwartzman to reach the quarterfinals. By doing so, the Spaniard consolidated his hold on the number one ranking, meaning it is impossible for Roger Federer to take it away regardless of what happens in week two.
Race to London
Like the regular rankings, nothing is official in the Race to London. However, based on the results that happened in week one of the Australian Open, the landscape of the race has already changed dramatically.
Seven new players now sit in qualifying spots after week three. Only Nick Kyrgios remains in the top eight from last week, sitting third, although he is guaranteed to fall as he has been eliminated from the tournament. Marin Cilic and Grigor Dimitrov now sit tied atop the list, while Federer and Nadal hold down the last two spots. Chung, Kyle Edmund, and Sandgren find themselves in the 4th, 5th, and 6th spots after three weeks.
This Week's Action
Australian Open
Three more rounds stand between Rafael Nadal, Roger Federer, Grigor Dimitrov, Hyeon Chung, Tennys Sandgren, Marin Cilic, Kyle Edmund, and Tomas Berdych and a major title. Three of those men, Sandgren, Edmund, and Chung, are contesting their first major quarterfinals.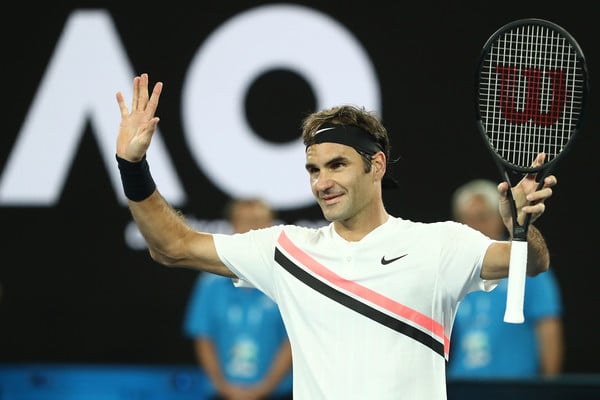 Nadal and Cilic will meet in the most high-profile quarterfinal meeting. A potential rematch of the epic 2017 semifinal between Nadal and Dimitrov could be looming should they each win their quarterfinal. Kyle Edmund, already contesting his first major quarterfinal, will look to deny Dimitrov of a return to the last four.
Federer will look to keep on track for his title defense when he meets Berdych. The winner of that match will meet a surprise semifinalist, as Chung and Sandgren will meet for a spot in the last four on the line.
The Australian Open continues for another week, wrapping up on January 28th.
Check back next Monday for a wrap up of week four and a look ahead to week five on the ATP World Tour. Come to www.vavel.com/en-us/tennis-usa/ every Monday or follow us on twitter @VAVELUSATennis for your #ATPWeeklyUpdate