 World number one Simona Halep continued her quest for a maiden Grand Slam title on Wednesday, with the Romanian seeing off former world number one and sixth seed Karolina Pliskova to reach the last four at the Australian Open.
It looked as if Halep could struggle early on, with Pliskova controlling the early stages of the quarterfinal encounter, though Halep was able to rebound and take the opening set, and then built on that to take the second set in some ease against an erratic opponent. Halep eventually prevailed 6-3, 6-2 in an hour and 12 minutes to reach her fifth Grand Slam semifinal.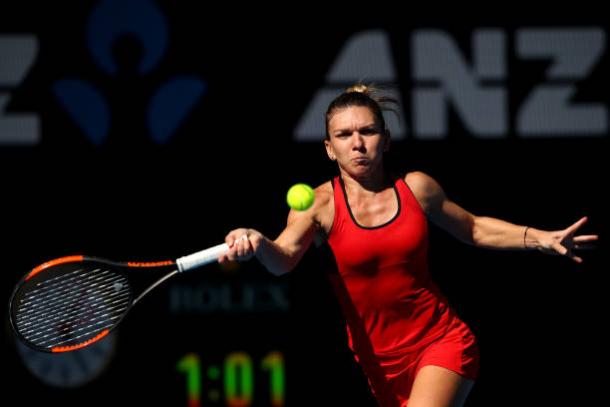 Halep survives early scare to ease into maiden Melbourne semifinal
Halep has not had too much success at the tournament in the past, losing in the quarterfinal twice and suffering consecutive first round defeats the past two seasons, though is now in the semifinals for the first time after taking control against the sixth seed.
As previously mentioned, it was Pliskova who started well, with the Czech breaking the world number one early on for a three-love lead, and just missing out on a second break as Halep came through at tight service game to get on the scoreboard The effort from the Romanian was worth it, as she managed to break back and then took charge of the set. The sixth seed was unable to maintain her level from the opening few games, and Halep stormed through the remainder of the first set, breaking for a third time as she sealed her sixth game in a row to take the opener.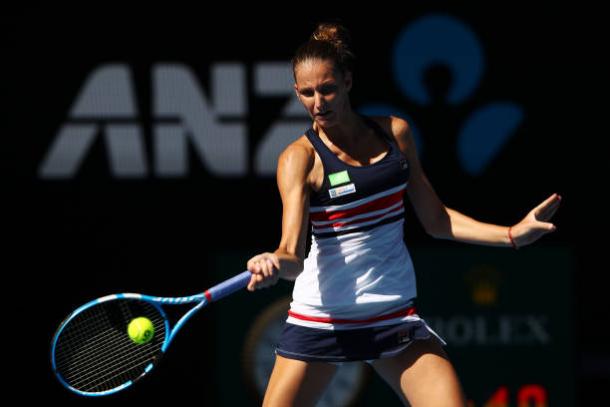 After such a strong ending to the opening set, Halep had all the momentum when starting the second, and that showed as she was able to save two break points and then break herself, building up a 3-0 lead to put herself in touching distance of the last four. Pliskova was not at her best and was rarely able to threaten the top seed, though did manage to hold twice to apply some pressure on her opponent. However, Halep looked fully in control towards the business end, and a double fault by the sixth seed allowed her to break at 5-3 and win in straight sets.
The Romanian has impressed in her past two matches, with this performance being particularly good in what was undoubtedly her biggest test of the tournament so far. Halep will now play in an extremely interesting last four clash on Thursday, with resurgent 21st seed and former champion Angelique Kerber her opponent.