 Alize Cornet says she will stand her ground when her anti-doping inquiry goes to trial in March.
The 28-year-old has been placed under investigation by the International Tennis Federation (ITF) for missing three random out-of-competition drugs tests in the last twelve months.
The French Tennis Federation (FFT) have ruled Cornet out of Fed Cup action next month as the investigation continues, but the Frenchwoman says she has legitimate reasons for her three no-shows.
'Valuable reasons'
"I wanted to let you know personally what is happening to me right now," Cornet posted on Twitter.
"Last October, I got a third 'no show' from the Anti-Doping Agency and the ITF.
"Which means that among the 20 anti-doping controls that I had in the 2017 season, which were all negative of course, I missed three unannounced controls of at home because of valuable reasons that the ITF did not want to hear."
The fate of the Frenchwoman will be decided in March but she says that she will continue to feature on the WTA tour until then.
'I will continue to play'
"My case will be presented in a hearing in March that will determine the rest of my season," she added.
"I will continue my tournament normally until then, nevertheless I won't be able to represent my country at the next Fed Cup event due to a clause in the ITF law.
"I will keep you updated and promise you to stay strong during this tough time."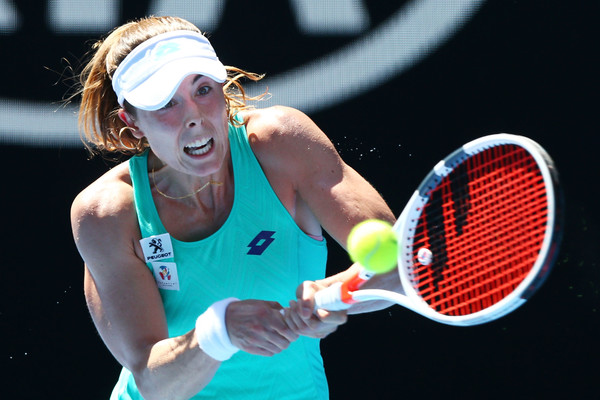 Cornet is currently languishing at 42 in the world rankings and suffered dizzy spells during her third round defeat to Elise Mertens at the Australian Open last week.
Temperatures reached as high as 40 celsius in Melbourne and Cornet required medical attention after slumping to the ground mid-match.