 Simona Halep and Angelique Kerber, the two most in-form players on the WTA Tour currently, played out an absolute thriller under the glaring sun in the Rod Laver Arena, with the world number one living up to her ranking as she saved two match points to defeat the 21st seed 6-3, 4-6, 9-7 to book her first-ever appearance in the final of the Australian Open.
It has been an incredible 2018 for Halep, who has shown great improvement in her game as she is working on the offensive aspect of her style while also managing with the pressure well. Having saved three match points in another incredible match against Lauren Davis in the third round days earlier, Halep will become the first woman to save match points in two different matches and gone on to claim the title if she completes her incredible run and stretches her unbeaten streak to 12 matches.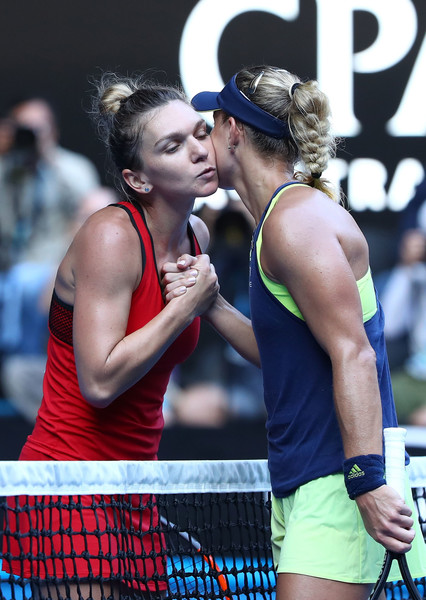 Halep will now face Caroline Wozniacki (who defeated Elise Mertens earlier in the day) in a blockbuster final which saw both finalists recover from match point down to triumph in their respective matches. Furthermore, the winner of the final will leave with their maiden Major title, together with the number one ranking.
Tough start for Kerber
Kerber, who entered 2018 with new expectations and less pressure, has been in great form as she rides on her unstoppable momentum which saw her claim 14 straight victories. In this battle between two invincible players who have not lost in the new year, it was unexpectedly the world number one Halep who had the brighter start — rattling off 20 of the first 25 points to take a massive 5-0 lead within just an incredible 13 minutes.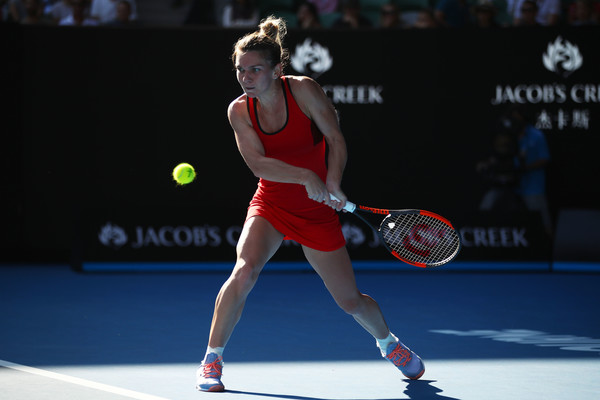 Although Halep had a slight misfocus which saw her throw in multiple double-faults which allowed Kerber a way back into the set, the German's chances of producing the improbable comeback were soon diminished as the Romanian regained her composure to close out the first set 6-3.
Kerber fights back from the brink
Displaying excellent court coverage and a clinical counterpunching performance, Halep edged closer than ever towards victory after opening up a commanding 3-1 lead in the second set. She dismissed any worries about her problematic ankle which she had troubles with during her first-round match and seemed to have wheels as Kerber failed to find the rhythm in her game. Errors were uncharacteristically coming from the German and the world number one dutifully took advantage.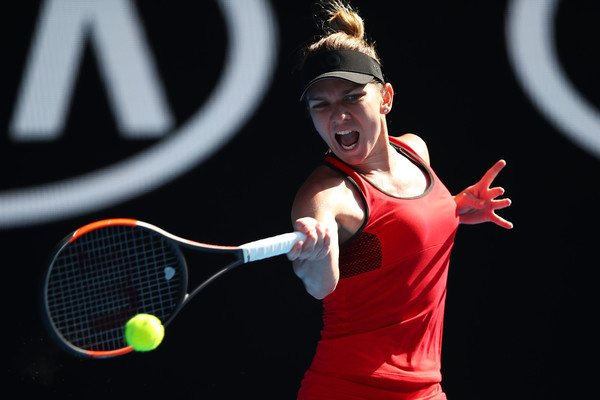 Unexpectedly, just when Kerber trailed on the scoreboard, she started to step up her play and hit fearlessly, and her merciless forehands were back at it again. There were multiple occasions where the former world number one could have just lost her focus, but Halep provided her with some help on the crucial points as her backhand started to misfire. Coming from nowhere to produce an excellent comeback, Kerber sent the match into a deciding set, looking fired up and aiming to reach her second Australian Open final in three years.
Halep sneaks through incredible decider
It seemed like the match just started to prove its worth as Kerber triumphed in two marathon and unbelievable rallies which saw her continuing to ride on her momentum, claiming the break in the opening game. Several powerful returns saw Halep take the initiative once more, and her offensive style was effective as she returned level on serve.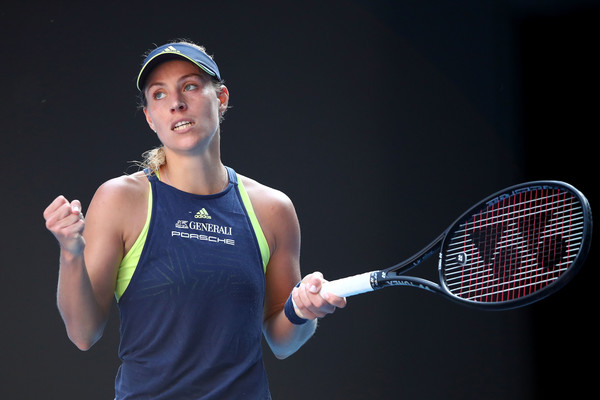 The statistics also reflected who was the clear aggressor: Halep. She ended the match with 48 winners and unforced errors while Kerber had just 31 winners in this two-hour, 20-minute contest. A slew of unforced errors from the world number 16 saw her gift Halep with the golden opportunity to serve out the match, but the German was able to regain her composure within a quick second, producing the immediate reply and triumphed in a lengthy 26-shot rally which ended with a beautiful backhand winner, seeing Kerber fall to her knees in desperation and celebration.
Nerveless hitting from Kerber saw her fend off multiple match points before she turned the tables as all the momentum was with her. Rattling off three consecutive games to earn a *6-5 lead, the win looked to be hers when she owned a 40-15 lead while serving to stay in the match. Aiming for the corners and moving her opponent around, Halep was part of yet another dramatic match as both players started to struggle physically but the Romanian kept her cool to break straight back.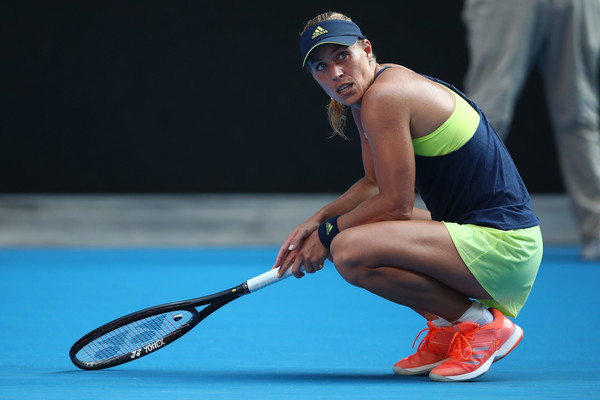 After what seemed like an eternity despite the length of the match, Kerber sailed a backhand long and Halep finally closed out the win on her fourth match point, earning the confidence-boosting victory for a place in her first-ever final in Melbourne.