 Here is your VAVEL USA ATP Weekly Update. Every Monday, we will be posting results and analysis from the previous week's singles action on the ATP World Tour, along with a preview to the upcoming week. Keep coming back to VAVEL USA every Monday for your ATP Weekly Update.
The first major of the season is over and a familiar face is holding the trophy. Roger Federer was victorious again at the Australian Open, overcoming Marin Cilic in the final to defend his title. Despite a tournament full of surprises, the result was very much expected, as two major champions survived the field to do battle in an epic title match. Here's your ATP Weekly Update for week four of the 2018 season.
Last Week's Results
Australian Open
A year after stunning the world by winning the Australian Open after an extended injury layoff, Roger Federer defended his crown in Melbourne, outlasting Marin Cilic in a five-set final. The world number two had not dropped a set on his way to the final, but had his hands full with the hard-hitting Croat, needing over three hours to claim victory. The title is Federer's 20th major, making him the first man to reach that milestone. It is also his record-tying sixth Australian Open title, joining Roy Emerson and Novak Djokovic for the most all-time. It was the first time since 2008 that Federer successfully defended a Grand Slam title.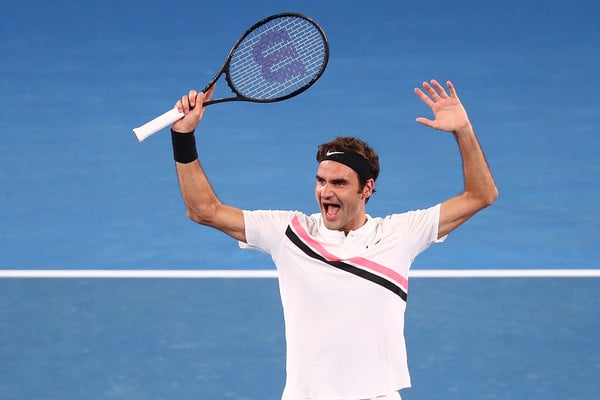 Cilic reached his third career major final (1-2) by knocking off a pair of ailing opponents. He reached the semifinals when world number one Rafael Nadal was forced to retire in the fifth set of their quarterfinal with a leg injury. Nadal will need several weeks to recover but does not expect to miss any tournaments. Cilic then took out surprise semifinalist Kyle Edmund, who had upset Grigor Dimitrov in the quarterfinals, to book his place in the final.
The second week in Melbourne was full of surprises. Edmund was joined in the semifinals by 2017 NextGen Finals champion Hyeon Chung. The 21-year-old from South Korea had defeated world number 97 Tenny Sandgren, whose unfortunate twitter history derailed what could have been a feel-good Cinderella story, in an unseeded quarterfinal battle. Unfortunately, Chung was forced to retire down a set and a break to Federer in the semifinals. Still, Chung's run sent the message that the young gun is ready to be a contender on the tour.
Rankings Update
Mover of the Week: Hyeon Chung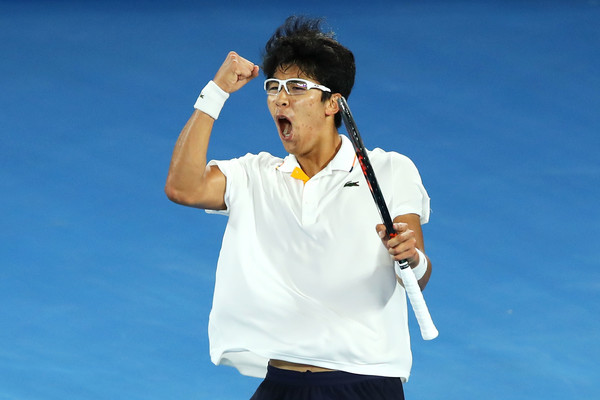 The South Korean cut his ranking in half, jumping from number 58 in the world to 29th, shattering his previous career-high of 44. Chung knocked off three seeded players during his run to the semifinals in Melbourne, including world number four Alexander Zverev and former world number one Novak Djokovic.
A handful of players made big jumps in the rankings and set new career highs. By reaching his third major final and second in the last twelve months, Cilic climbed up to a career-high of number three in the world. Kyle Edmund, who reached his first major semifinal at the Australian Open, had the second biggest jump behind Chung within the top 50, climbed up to a new career-high of number 26 in the world.
Other players who set career-high rankings at the Australian Open include Sam Querrey (12), Diego Schwartzman (24), Adrian Mannarino (25), Denis Shapovalov (48), and Marton Fucsovics (63). The largest rankings jump of the week was achieved by Sandgren, who jumped 42 spots to number 55 in the world.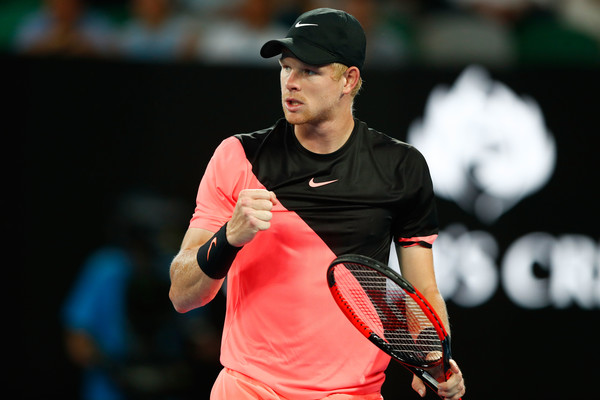 Despite falling in the quarterfinals and Federer winning the title, Rafael Nadal did just enough to hang on to the number one ranking. However, because Nadal had runner-up points to defend, the gap between the top two has shrunk to a mere 155 points. The good news for Nadal is that Federer has almost no room for growth as he has to defend titles in both Indian Wells and Miami in March.
Race to London
| | | |
| --- | --- | --- |
| Position | Name | Points |
| 1 | Roger Federer | 2000 |
| 2 | Marin Cilic | 1290 |
| 3 | Hyeon Chung | 785 |
| 4 | Kyle Edmund | 765 |
| 5 | Grigor Dimitrov | 450 |
| 6 | Nick Kyrgios | 430 |
| 7 | Tennys Sandgren | 381 |
| 8 | Rafael Nadal | 360 |
| 9 | Tomas Berdych | 360 |
| 10 | Daniil Medvedev | 307 |
Thanks to his Australian Open title, Roger Federer has taken the lead in the Race to London. Cilic's runner-up performance puts him in second. Semifinalists Chung and Edmund follow in third and fourth. Last year's ATP Finals champion Grigor Dimitrov sits fifth, followed by Brisbane champion Nick Kyrgios, who fell to Dimitrov in Melbourne. Sandgren is seventh, with world number one Rafael Nadal rounding out the players in qualifying spots.
Tomas Berdych is on the outside looking in despite being tied in points with Nadal. The Spaniard gets the edge since he has played fewer events in 2018. Sydney champion Daniil Medvedev trails Nadal by just over 50 points.
This Week's Action
Davis Cup
Some of the world's best will be donning their home colours this week as the first round of the Davis Cup will take place. Reigning champions France will kick off their title defense on home soil against the Netherlands, while last year's runners-up Belgium will host Hungary.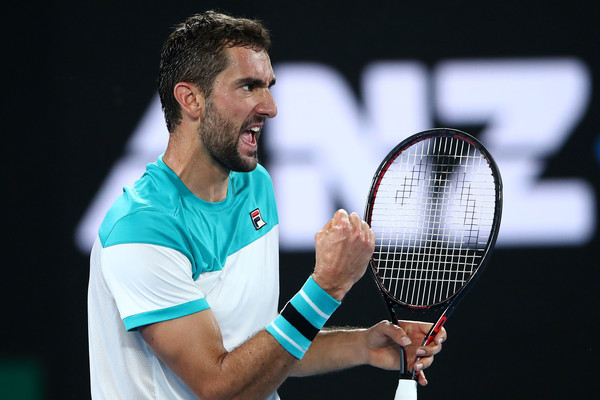 It won't be the most star-studded week of Davis Cup play, as none of the Big Four will be in action and only three members of the top ten will play in the World Group. The Federer-less Swiss will make the trip to Kazakhstan, while Serbia will host the Sam Querrey-led United States without Novak Djokovic. Spain and Great Britain will have to lean on their number twos in their tie, as both Rafael Nadal and Andy Murray will pass on the tie. Instead, it will be world number ten Pablo Carreno Busta carrying the weight for Spain, while Australian Open semifinalist Kyle Edmund will lead Great Britain.
Australian Open runner-up Marin Cilic will look to ride his momentum into a home tie against Denis Shapovalov and Canada. Alexander Zverev will lead Germany into what should be a blockbuster tie with Nick Kyrgios and the Australians. The ever-present Italians will make the trek across the world to take on Japan.
Check back next Monday for a wrap up of week five and a look ahead to week six on the ATP World Tour. Come to www.vavel.com/en-us/tennis-usa/ every Monday or follow us on twitter @VAVELUSATennis for your #ATPWeeklyUpdate