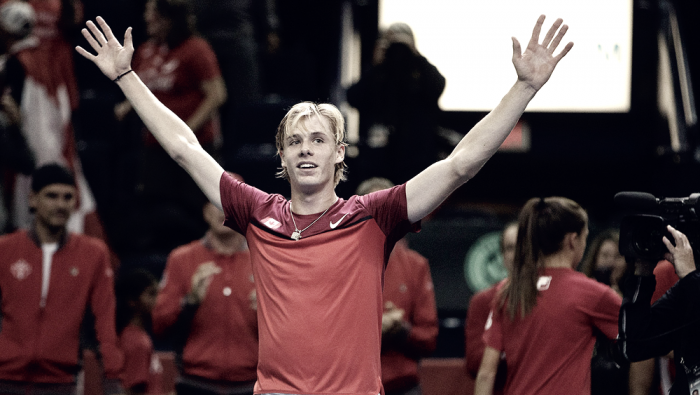 The 2018 Davis Cup gets underway this weekend, with one of the most intriguing battles taking place in Osijek, Croatia. The host Croatians, who may be without their top player, will play hosts to youngster Denis Shapovalov and his band of wily Canadian veterans. This is the first meeting between the two nations and will be played on indoor clay. Here's a look ahead to the Croatia-Canada clash.
Team Croatia
A near-full strength Croatia team will look to rebound after a first-round loss to Spain last year in this very same building. The hosts were expected to be led by their number one, world number three Marin Cilic, but despite his being nominated for the tie, Cilic has not been selected to play. Instead, Borna Coric will act as the Croatian number one. World number 181 Viktor Galovic will take Cilic's place in the singles. They have the advantage of doubles world number eight Ivan Dodig. Dodig will pair with Franko Skugor, giving them a higher ranked doubles pair. Cilic is still nominated for the tie, meaning that he could be subbed in at any moment.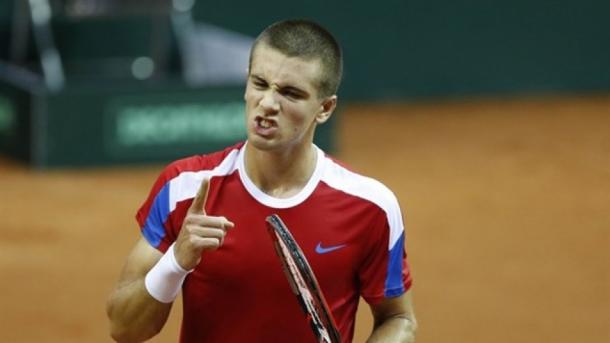 This is a radically different lineup from the one that lost to Spain a year ago. Only Skugor played in that tie, going 1-1 in the singles rubbers. Cilic and Galovic would join Skugor in September to crush Columbia in the World Group Playoffs to keep the Croatians in the world group. In that tie, Cilic went 3-0, winning both his singles rubbers and teaming up with Nikola Mektic to win the doubles.
This Croatian team is only a year removed from reaching the Davis Cup final, falling to Argentina in 2016. In fact, this is nearly the exact lineup carried their country all the way to the final, only with Cilic playing. The Croatian number one competed in every tie and almost every rubber possible during that run. Coric also played a huge role, helping his country through the first three rounds. In what was maybe a critical error, Coric was subbed out for Ivo Karlovic in the final, who went 0-2. Karlovic is the most notable absence from the team in the upcoming tie.
Team Canada
The Canadians are sending a nearly-identical team as the one that was beaten in the first round a year ago in Ottawa. The main difference is the roles and expectations facing each player. In many ways, this tie could be seen as a changing of the guard. 18-year-old Denis Shapovalov leads a team of veterans that is also without its old star. Joining Shapovalov are veterans Vasek Pospisil, Peter Polansky, Frank Dancevic, and doubles legend Daniel Nestor. Shapovalov, Canada's highest ranked player in the tie, is the only member of the team born after 1991.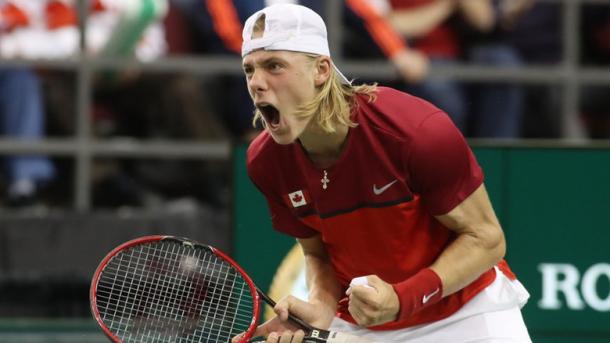 Once again, the Canadians will be without Milos Raonic. The Canadian number one, who has been the top dog in singles for more than half a decade, has struggled to recover from injury dating back to last season and has seen his ranking slide to number 31 in the world, only 17 spots and less than four hundred points ahead of Shapovalov. Some strong performances by the up-and-coming Shapovalov could see him usurp Raonic as the great white north's greatest hope soon.
This could be the final Davis Cup tie for Canadian legend Daniel Nestor. The 45-year-old doubles specialist announced that he would retire after the Rogers Cup this August, meaning a loss would make this the 13-time Grand Slam champion's final Davis Cup tie. He will join long-time partner Vasek Pospisil in the doubles. Nestor owns practically every record in Canadian Davis Cup history, including most overall wins (48), most doubles wins (33), most doubles team wins (12, with Frederic Niemeyer), most ties played (51) and most years played (24).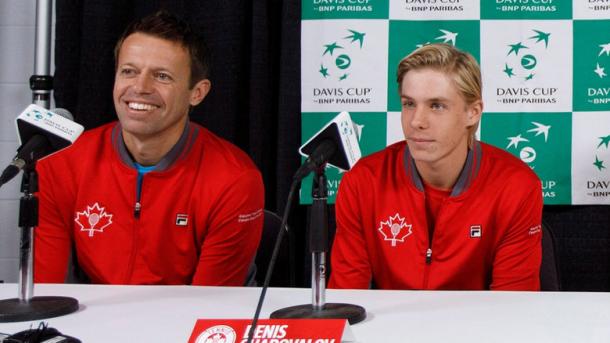 This tie is also notable for Canada as it will be the first tie for new captain and long-time team member Frank Dancevic. Dancevic, still an active player on the team, has contested 24 ties for Canada since 2002, winning 18 rubbers (15 in singles). He replaces Martin Laurendeau, who had captained Canada since 2004. Laurendeau will still be in Osijek with the Canadians, as he stepped down as captain to coach Shapovalov full time.
Analysis
A key factor in this tie will be the clay court. It was a somewhat unusual choice when Cilic was expected to play, considering it is the Croatian number one's weakest surface. However, a likely reason for the choice was the opponents. Clay is easily Canada's worst surface. Shapovalov has never played a tour-level match on clay in his brief career. Nestor, despite being a four-time French Open champion, is 45 and there are questions about his fitness in a best-of-five match on the slow surface. Polansky has also struggled on it in his career.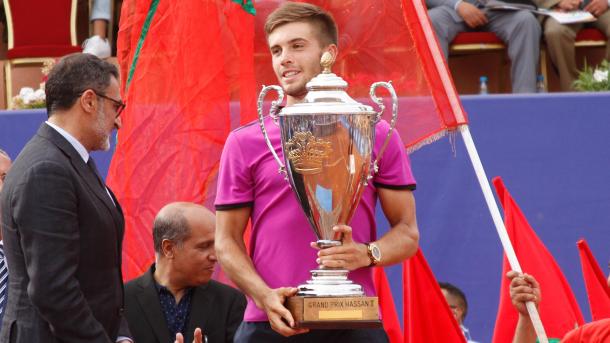 As for the Croatians, it's not a bad choice. Dodig should be fine with the choice, as he won his lone major in doubles at the French Open. Perhaps no one is happier about the choice than Coric, who won his lone career tour-level title on clay last year in Marrakesh and has his highest winning percentage of any surface on clay. Galovic contested his lone main tour event on clay back in 2014 in Kitzbuhel, qualifying for the main draw before falling in the second round. On the challenger tour, his clay court record is not great. The surface gives a slight edge to the hosts.
A fascinating component of this matchup is the lack of history between the two teams. Not only have Canada and Croatia never met in Davis Cup, but the singles players have never met on tour. As they stand, all four singles matches will be first ever meetings. Coric and Shapovalov, the current number ones, are only one spot apart in the rankings, which should make for an interesting match. Polansky is 40 spots ahead of Galovic, which would make him the narrow favourite, although it is dangerous to write off a low-ranked player on home soil.
Perhaps the biggest x-factor in the tie is Shapovalov. He is the youngest and least experienced player in the tie, both on tour and in Davis Cup. He also has no tour-level experience on clay. Shapovalov can be erratic. He reached the second round of the Australian Open, falling in five sets to Jo-Wilfried Tsonga despite leading 5-2 in the fifth set. He was very up and down in that match. During the back half of 2017 when he had his break out, he had some moments of brilliants against far higher ranked opponents, only to crash against lower players.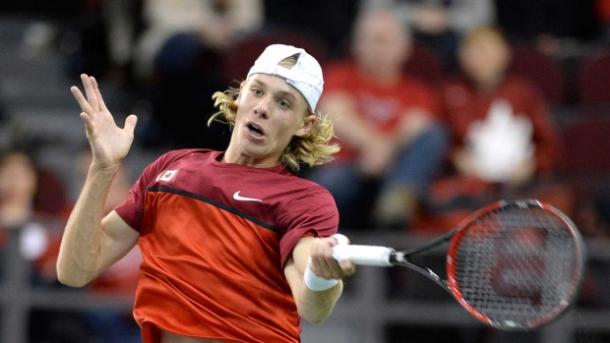 Generally, the 18-year-old has done well in Davis Cup in the past, going 3-2, including his infamous disqualification in the first-round last year against Great Britain, to which he responded by winning two rubbers in Canada's playoff win over India. Shapovalov's ability to adapt to the clay will be a huge factor. On a hard court, he should be considered the favourite against Coric, let alone Galovic, but the clay will make it far more challenging.
Prediction: Canada 3-2
With Cilic in the lineup, this should be a slam dunk for the hosts. However, with him gone, it opens the door for an upset. Because of the lack of history and the unknown factor that is Shapovalov on clay, this tie is hard to predict. But regardless of the surface, the young Canadian should be able to beat Galovic. Polansky should be able to as well. The Canadians also have the doubles edge with the experienced team of Nestor and Pospisil. Coric has a good shot at winning both his singles matches, but that may not be enough. And if he drops either one, it would take something fairly shocking to keep the great white north out of the quarterfinals.