 Ten years after lifting the title here, world number one Rafael Nadal will return to the AEGON Championships at the Queen's Club. In 2008 when he won the silver iconic trophy, he also went on to win Roland Garros and then Wimbledon to complete the treble.
The Spaniard has been forced to withdraw the past two seasons and hopes to make a return to the tournament that begins June 18.
"I am very excited to be coming back and playing Queens again"
Speaking upon his return, the world number one said, "I am very excited to communicate that I am going to come to Queen's in 2018."
"It is going to be the 10th anniversary of my victory in 2008, it's a great memory, winning there and three weeks later winning Wimbledon. It was an unforgettable year. I am very excited to be coming back and playing Queen's again."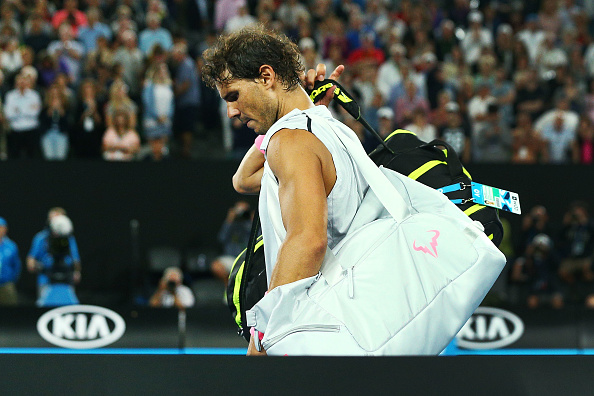 Rafael Nadal joins the five-time winner Andy Murray, who will use this tournament to mark the beginning of his comeback following hip surgery.
Nadal has reached the Wimbledon final five times between 2006 and 2011, winning the tournament twice in 2008 and 2011, and prior to the Grand slam, the Spaniard has gone on to reach the quarterfinals or better here at Queen's.
Stephen Farrow delighted to welcome back Rafa
Stephen Farrow, the tournament director said, "we are delighted that Rafa is planning to return in 2018. His run 10 years ago, when he won at Roland Garros, Queen's and Wimbledon, will never be forgotten. To see him back at the top of the world rankings a decade later is a testament to his greatness and desire to achieve even more."
The 16-time Grand Slam champion has been struggling with injury of late which forced him to retire in the fifth set 2-0 down to Marin Cilic at the Australian Open and intends to return to action at the Mexican Open.