 For the first time in years, Maria Sharapova will compete throughout the Middle East swing after she was confirmed to have received wildcards into both the Qatar Total Open and Dubai Duty Free Tennis Championships, a Premier and Premier 5 event respectively. Surprisingly enough, it would be the Russian's fourth appearance in Doha while participating in Dubai for just the second time in her career.
Participation a huge surprise
Having experienced around 15 full years on the WTA Tour, Sharapova has rarely committed to the Middle East swing as she would prefer to equip herself better for the bigger tournaments in North America (Indian Wells and Miami). This year, coming in as an underdog for most of her matches with her ranking of 41, she has accepted wildcards from tournament organizers to compete in both Doha and Dubai.
Outstandingly, Sharapova, on her four previous trips to the Middle East, has never lost before the semifinals of each tournament and boasts an unbelievable 15-2 win-loss record. Her only losses were suffered against nemesis Serena Williams and the retired Justine Henin.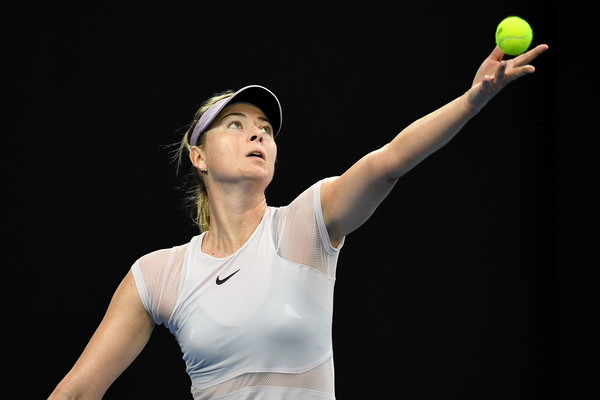 Happy to see Sharapova back, says tournament organizers
Both tournaments would likely benefit from the return of Sharapova, who has proved to have attracted large numbers to the grounds in the past. A five-time Grand Slam champion, the Russian was gifted a wildcard into the tournament where her ranking was not high enough to gain a direct entry.
"Maria Sharapova has enjoyed much success and won many titles, but she will face very strong opponents here who are equally keen to claim the title," mentioned Colm McLoughlin, CEO of Dubai Duty Free. Additionally, he added, "It is a pleasure to welcome such a popular player back to Dubai and we look forward to seeing how she fares against so many other contenders for the title." Sharapova is currently ranked 41st in the WTA rankings and will thus be unseeded and looming in the draw.
The Qatar Total Open will kick off main draw play on 12th February while play starts in Dubai the following week. Sharapova will be looking to get her season going after a disappointing start to 2018.