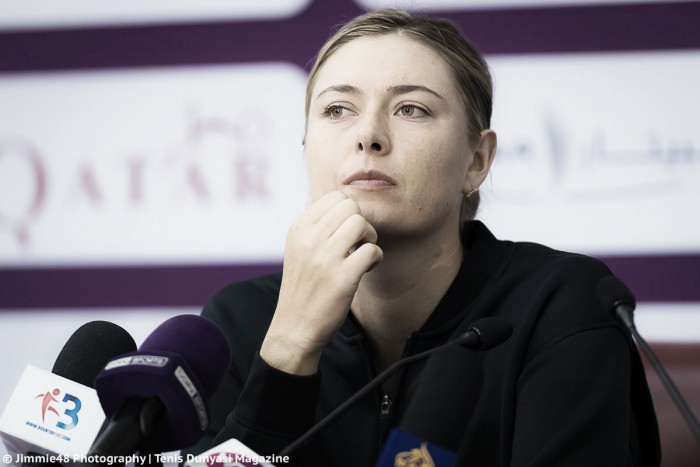 One of the biggest shocks in the eventful opening-round at the 2018 Qatar Total Open featured Monica Niculescu upsetting former world number one and five-time Grand Slam champion Maria Sharapova in three tough sets. It was the first-ever meeting between Niculescu and Sharapova, whose playing styles could not be more contrasting.
The encounter lived up to the hype it received, with the Romanian putting up an inspired performance to prevail after a marathon two-hour and 41-minutes.
Sharapova disappointed with performance
It was a lackluster performance from Sharapova as the closing stages saw her, seemingly, failing to put up a tough fight and looked lost on the court. Losing 13 consecutive return points, the Russian's groundstrokes were unusually misfiring and all over the place. Furthermore, Sharapova's body language hinted several signs of struggles physically, though she quickly dismissed off claims.
"I mean I love playing in three-set matches, and I think I've thrived in them my career. So I don't necessarily shy away from that challenge. But as I said, I think I gotta look at the tape and see why I became started going back behind the baseline and not moving forward, not putting the pace on her," mentioned Sharapova during her post-match press conference.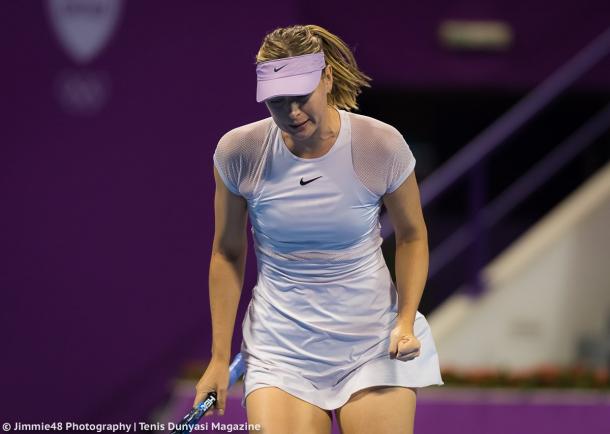 The former top-ranked Russian has won close to 75 percent of matches which went the distance throughout the distance, and it looked worrying when she was failing to get going in the final set.
Looking to bounce back from the defeat, says Sharapova
Despite the heartbreaking defeat in a match where she had multiple opportunities to close out the win, Sharapova still possessed an upbeat spirit and looked at the match positively, claiming, "I think there's always something to work on whether you win or lose. And I'm not shy of the work. So I'll continue to do that."
Speaking about Niculescu, whose tricky playing style looks to create havoc for her opponents, Sharapova mentioned that she became increasingly passive towards the closing stages, and the Romanian dutifully took advantage and managed to regain her confidence, ultimately taking the huge win.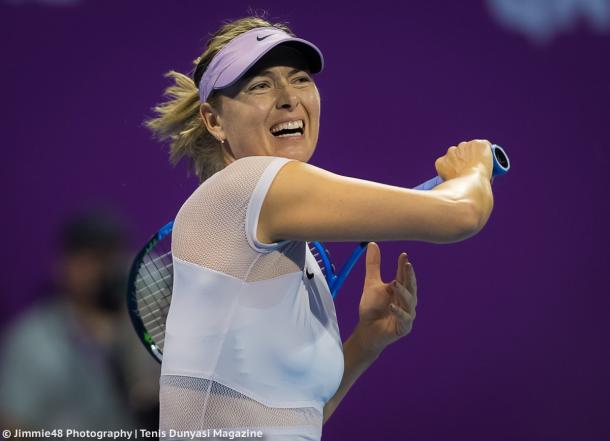 "I thought I did a really good job of that the first set and a half, but that's obviously not enough to win the match. And I did a good job of winning the longer rallies, even though that's not really what I wanted to get myself into. So physically I felt good. I just got pretty passive in the end and starting making too many errors."
Sharapova's next tournament is the Dubai Duty-Free Tennis Championships, where she received a wildcard into. She will be an unseeded player looming in the draw and aims to grab some confidence-boosting wins there.