 November 4th, 2012 may not seem like that long ago. It was only five years and three months after all. But a lot has changed since then.
Barack Obama was still in his first term as President of the United States, days away from being re-elected to a second term. "Wreck it Ralph," the Disney animated feature whose sequel is coming out later this year, was the number one film at the box office, with Marvel's "The Avengers" well on its way to winning the 2012 box office. The Olympic games in London had just passed that summer. There were still only six Star Wars films. Prince William and Kate Middleton were a year into marriage and childless.
And Roger Federer was number one in the world.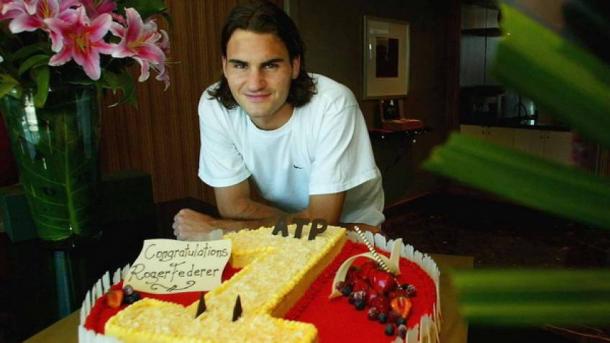 For a long time, it looked as though that would be the final day that the Swiss legend, already almost universally accepted as the greatest men's tennis player of all-time, would spend as the number one men's singles player in the world. It was the end of his men's record 302nd week at number one. And it looked like it would be the last.
Until Monday.
By reaching the semifinals of the ABN Amro World Tennis Tournament in Rotterdam, which he went on to win, Federer assured that he would rise to number one in the world on Monday for the first time since November 2012, making him the oldest world number one in history five years and 106 days after he last held the top spot. That's the longest gap between stints at number one in the history of the men's game.
It has been a wild ride for Federer and the entire men's tour. Here's how the world has changed since Roger Federer last held the top spot.
Federer's wild ride
Back in November 2012, when Federer was last atop the tennis world, the Swiss legend was running out of gas after a major renaissance. He had won Wimbledon in July after going more than two years without winning a slam, tying Pete Sampras and William Renshaw's record of seven men's singles titles in the process.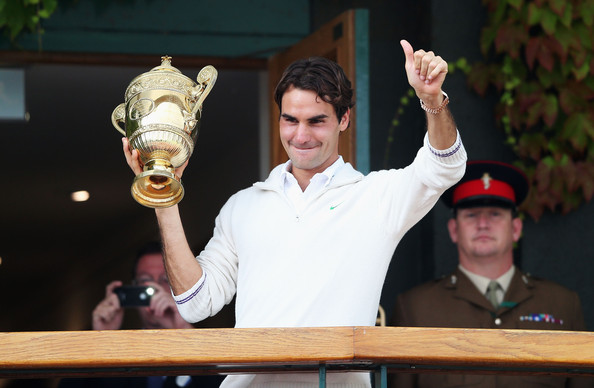 That left Federer with 17 majors, already a record. It looked like that would remain the record, as the Swiss failed to add to his haul for nearly five years. As he returns to number one in February 2018, he has stretched his record to twenty slams, having added a pair of Australian Open crowns, tying him for the most men's singles titles down under, and a record-breaking eighth Wimbledon title.
At the time, his lead on the all-time major title list was three over the retired Sampras and six over his very-much-active rival Rafael Nadal. Now that lead has shrunk to four.
Federer's ranking has fluctuated since his last number one stint, goes as low as number seventeen in the world after the 2016 season, although he spent most of 2015 at number two, even coming quite close to number one several times.
On a personal level, Federer's family has doubled since he last held the number one ranking. He only had one pair of twins, two girls, back in 2012. His second pair of twins, two boys, were born in 2014.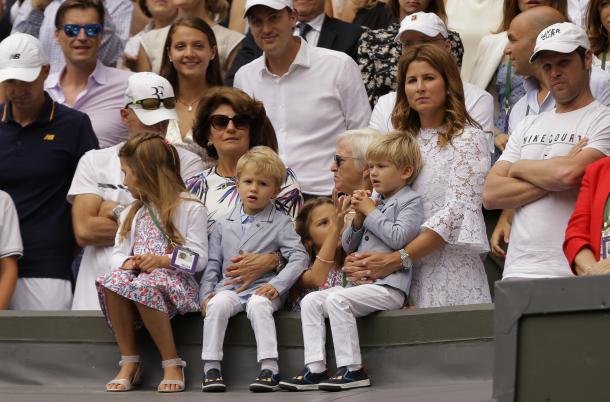 On a tour that pushes the limits of the human body, Federer had been very lucky with his health throughout his career. That would change after November 2012. Back injuries began to ail him in 2013, causing the first round of premature eulogies. He had surgery for the first time in February 2016 on his knee to fix a torn meniscus. That knee problem would dog him all season, eventually ending the season in July, leading to his lowest point in the rankings since 2001.
The Rest of the tour
The tour looks quite different now than it did back in November 2012. This was the top ten when Federer was last ranked number one:
1. Roger Federer
2. Novak Djokovic
3. Andy Murray
4. Rafael Nadal
5. David Ferrer
6. Tomas Berdych
7. Jo-Wilfried Tsonga
8. Juan Martin del Potro
9. Janko Tipsarevic
10. Juan Monaco
Only Federer, Nadal, and del Potro remain in the top ten, although del Potro has popped in and out, with his ranking sinking as low as outside the top 400. While Djokovic and Murray were forces during most of the period between Federer's reign, both have had injury issues that have seen them fall out of the top ten. Berdych and Tsonga are still around and kicking in the ATP top twenty and still occasionally contend for big titles. Ferrer and Tipsarevic have slipped into relative obscurity. Monaco retired in 2017.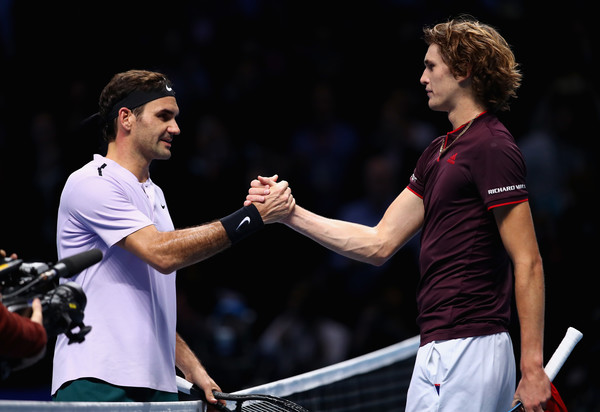 When Federer was last ranked number one, two of the current top ten, Alexander Zverev and Dominic Thiem, were both teenagers. Six members of today's top ten, Grigor Dimitrov, David Goffin, Jack Sock, Pablo Carreno Busta, Zverev, and Thiem, had never even won a title. The younger player in the top fifty today, Denis Shapovalov, was thirteen years old and had just hired his first full-time coach.
Despite Federer not being on top, the big four continued to dominate. One two non-big four members managed to win majors during the inter-Federer period: Stan Wawrinka (three) and Marin Cilic (one).
The Big Four
A lot of things have changed during the inter-Federer period, but there was one constant: the big four. Despite the other members of the top ten coming and going, Federer's three biggest rivals continued to dominate the tour.
Rafael Nadal
Like his greatest rival, Rafael Nadal has had a bit of a roller coaster since Federer was last ranked number one. As he has throughout his career, the Spaniard has had numerous injury troubles, but regularly came back. His ranking slipped as low as number ten in 2015 and started the 2017 season at number nine.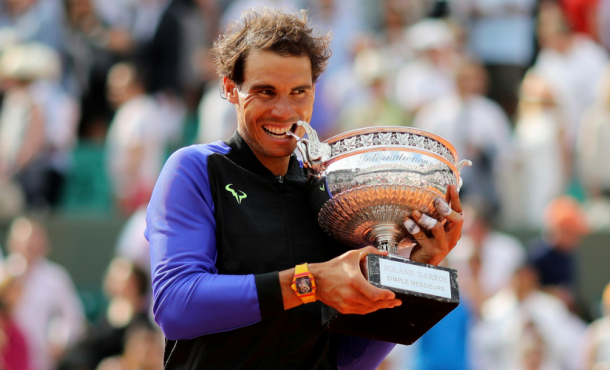 Nadal won five majors during the inter-Federer period: three at the French Open (including a historic tenth in 2017) and two at the US Open. At the time of Federer's fall in November 2012, the Spaniard had eleven major titles, six back of his rival. He has now closed that gap to four, with it being as close as three.
He spent 65 weeks at number one, finishing 2013 and 2017 as the number one player in the world. When he finished 2017 at number one, he became the oldest man in history to finish a season at number one. Nadal's comeback aligned with Federer's in 2017, highlighted by their meeting in the 2017 Australian Open final, won by Federer in an epic five-setter. Despite the loss, Nadal would win the race to number one, reclaiming the top spot in August 2017, which he held until Federer knocked him off this week.
Novak Djokovic
Djokovic was the one to boot Federer out of the number one spot on November 5th, 2012, and held the top spot in the rankings for the majority of the inter-Federer period. Djokovic was ranked number one for 170 of the 276 weeks between the Swiss' stints at number one. He finished 2012, 2014, and 2015 at number one. He was never ranked below number two from November 2012 until June 2016. Since then, he has slipped as low as fourteen, his current ranking.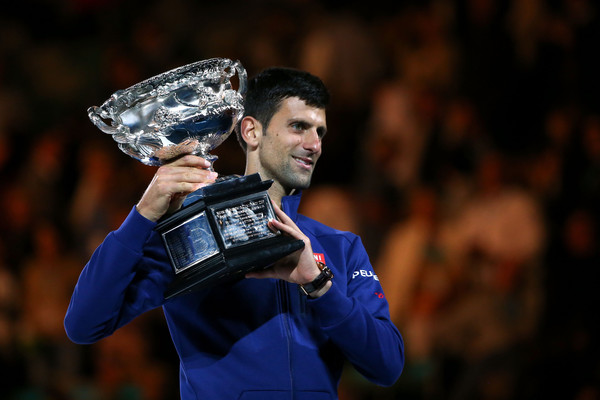 Overall, Djokovic was the top player during the inter-Federer period. Not only was he ranked number one for most of it, but he also won the most majors with seven. That included winning three out of four in 2015 and becoming the first man since Rod Laver to hold all four major titles at once (from Wimbledon 2015 to the 2016 French Open). At the start of the inter-Federer period, Djokovic was well back on the all-time grand slam title list with only five. Today, he sits tied for fourth with twelve. He was a dozen majors behind Federer then, having now closed the gap to eight.
However, despite being the most consistent and successful player, Djokovic had struggled since winning the 2016 French Open. Exhaustion and injuries started to slow him in the summer of 2016 and he has yet to really bounce back. The Serbian ended his season after Wimbledon in 2017 and has only contested one event since due to an elbow injury, that being a fourth-round loss at the Australian Open last month. He announced just after that he had surgery on his elbow. It is unknown when he will return.
Andy Murray
With the exception of back problems that required surgery at the end of 2013, Murray had a strong run during the inter-Federer period. The high points included breaking Great Britain's 77-year drought at Wimbledon when he won the title in 2013. He added a second in 2016, which kicked off a run that saw him win a second Olympic gold medal and reach number one in the rankings for the first time in his career. He would finish 2016 at number one in the world and held the top spot for 41 weeks.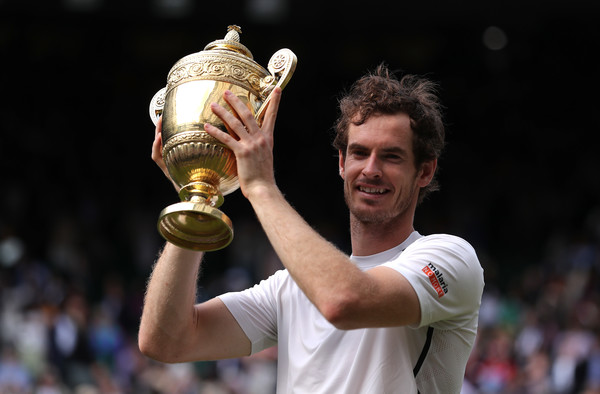 Like Djokovic, injuries have been his undoing over the last twelve months. For Murray, it was a hip injury ruining his 2017 season. He struggled throughout the first half of the season, culminating in him hobbling off the court at Wimbledon after a five-set quarterfinal loss and has not returned to the court since. He had hip surgery this past January and has seen his ranking slip to 21st in the world, his lowest ranking in almost a decade.
When Roger Federer inherits the number one ranking for the first time in more than five years, he will take over a very different world. But he remains a constant. Some things change, but some don't. Almost exactly fourteen years after he claimed the top spot for the first time, the 20-time major champion will kick off his record 303rd week at number one on February 19th.