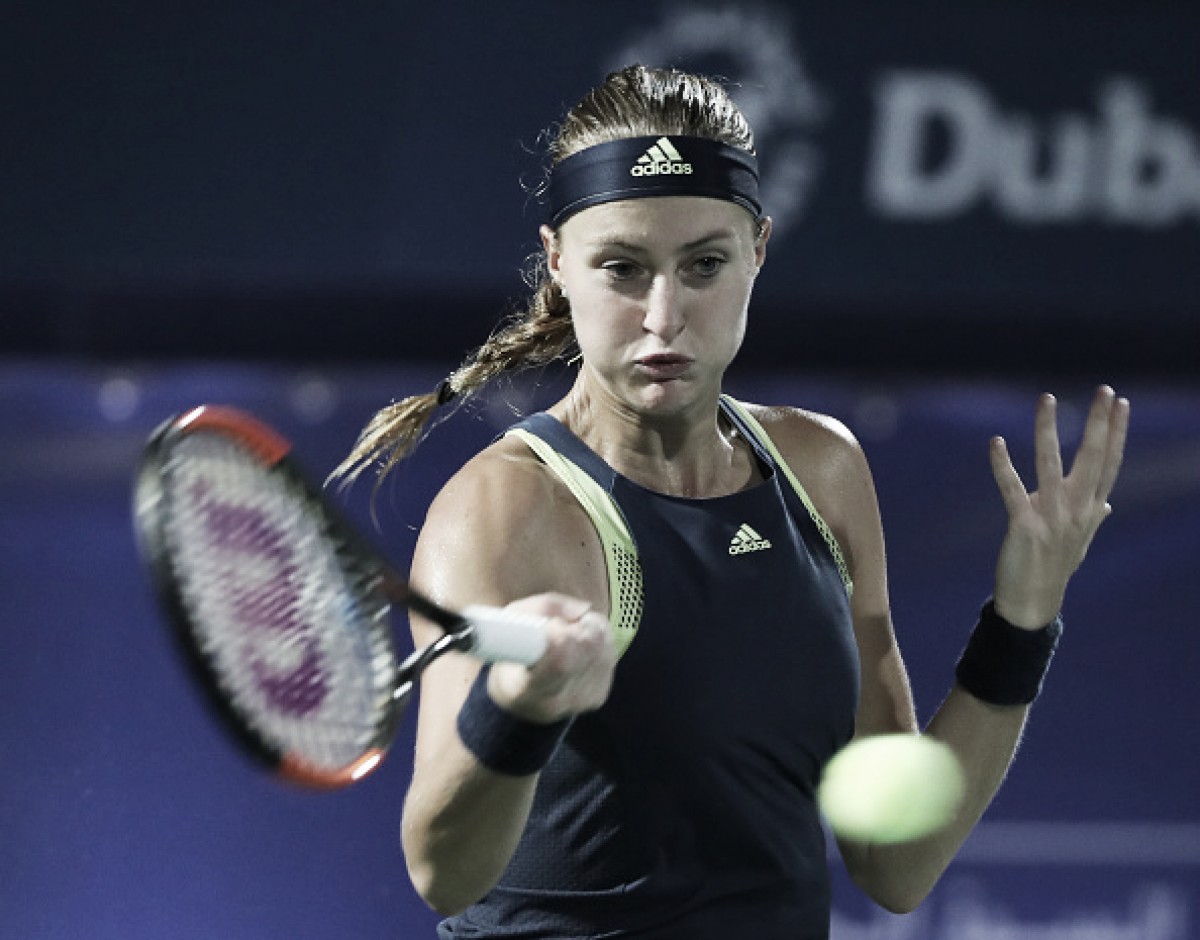 It was a French battle in the first round which saw last year's finalist Kristina Mladenovic going up against Amandine Hesse. With more than 200 ranking positions separating the two players, Mladenovic was the favorite.
Hesse, however, did make it hard for her in the early stages. However, Mladenovic eventually found her groove and closed out the first set 6-2. The second set was a lot tighter than the first. Both were holding serve with more ease but Hesse was undone by an early break and succumbed as Mladenovic completed a 6-2, 6-2 win.
Bumpy start but Mladenovic edges the set
Mladenovic looked to be struggling on serve in the early stages and promptly gave away the break in the first game on a double fault. Despite the break right back with some great approach play, her struggles to hold continued allowing Hesse to lead 2-1 in the changeover.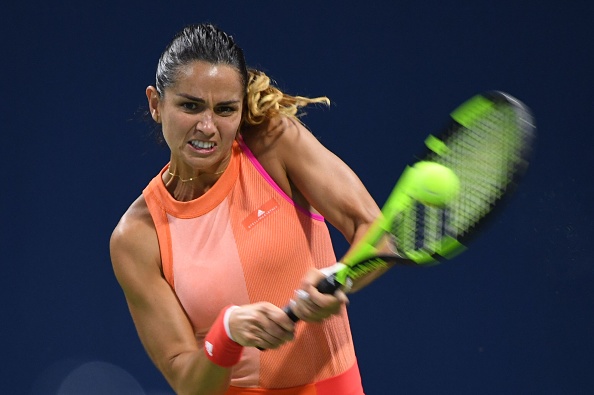 Hesse was facing pressure in her service games too. She tried to fend off the chances Mladenovic was creating but eventually caved as the second seed capitalized on her fourth break point to level the match at 2-2. The succession of breaks finally ended as Mladenovic held serve for the first time in the set to lead 3-2 even though Hesse did not make it easy for her.
Mladenovic continued applying pressure on Hesse's serve and it paid off as she broke once again. The second seed, finding her range with ease, further extended her lead to 5-2. Hesse seemingly looking frustrated with herself making careless errors as Mladenovic carved out a couple of set points after ripping a forehand winner. The higher ranked Frenchwoman only needed one as she went on to seal the first set 6-2.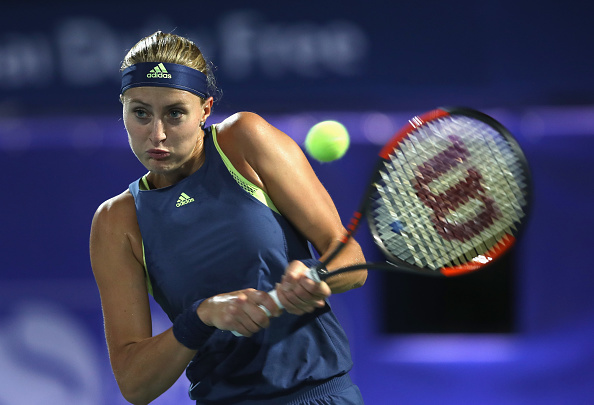 Tight second set but Mladenovic in control
Mladenovic was off to a great start in the second set. After a comfortable hold, last year's finalist created opportunities to break after a beautiful forehand winner. Even though she fluffed both with cheap errors into the net, a third came her away after a delightful drop shot winner and this time she was able to capitalize to go 2-0 ahead. Mladenovic was looking to be in full flow as her winner count crept up to consolidate a 3-0 lead.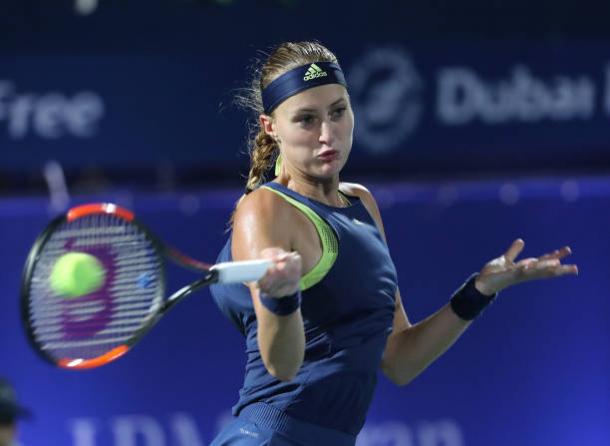 Hesse who had a hard time on serve throughout the match eventually held for the first time with a decent game to get on the board in the second set. Mladenovic herself was finding her serves and she opened up a 4-1 lead. Time was running out for Hesse but she came up with a love hold to keep herself in the match and reduce the lead to 2-4.
The match continued on serve and Mladenovic found herself a game away from the win. Under pressure to hold serve, Hesse sent a wayward shot to hand Mladenovic match point. A poor shot into the net allowed the French number two to close out the straight sets win.