 Rafael Nadal has been forced to pull out of the upcoming Masters events at the BNP Paribas Open, Indian Wells, and Miami Open. He had previously won Indian Wells three times whilst never been able to win Miami in five attempts. The former world number one picked up a hip injury in the lead up to the Abierto Mexicano Telcel this following week.
Nadal to miss the opening two Masters events
In a statement posted on Social Media, Nadal said it was the same area as the hip that led to his exit from the Australian Open in January. This was the last time the Spaniard had competed in a competitive tournament.
The Spaniard, before pulling out of the tournament in Acapulco, Mexico was upbeat in his presser saying that he felt fresh and raring to go. "I was well prepared to play and I had hopes of doing something important here."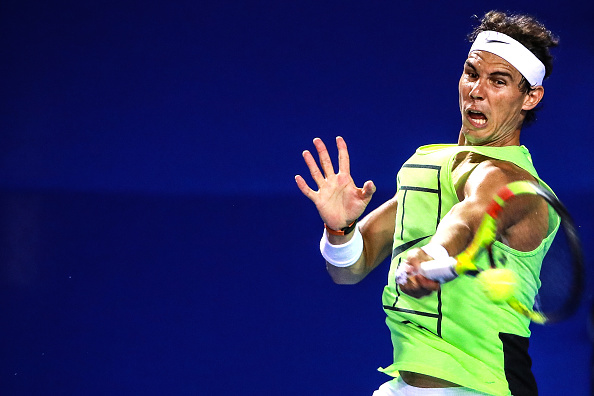 In a statement on Facebook, the 31-year-old said, "Hi everyone. Unfortunately, the injury I suffered in Acapulco before starting the tournament is in the same area as the one suffered in Melbourne."
"I won't be able to play in Miami or Indian Wells as I need to recover. It was very painful to retire from Acapulco and it's very hard as well to not play in the USA. I will miss you and I will do everything that's possible to be back there in 2019. Thank you."
Nadal will hopefully be back in action when the European Clay Courts get underway in April. He is defending titles in Monte Carlo, Barcelona, Madrid Open and the French Open, which is his main priority now.
Haas expresses his sadness
Indian Wells Tournament Director Tommy Haas felt great disappointment that Nadal could not be fit to compete.
"We are disappointed that Rafa will not be able to compete for the title at this year's BNP Paribas Open. We wish him all the best for a speedy recovery, and hope to see him back in action at the Indian Wells Tennis Garden next year."