 The BNP Paribas Open is underway in Indian Wells and already, we have an enticing second round matchup on our hands as Jelena Ostapenko takes on Belinda Bencic. Each woman has seen themselves named as one of the "future stars" of women's tennis.
Ostapenko herself has already claimed a maiden Grand Slam title last year, coming from a set down to defeat Simona Halep. Bencic really broke through in 2015, winning titles in Eastbourne and then in Toronto, her biggest title to date at the Rogers Cup, a WTA Premier 5.
Head-To-Head
Both only at 20, neither player has faced off against each other in the senior circuit. They have, however, played twice in the junior circuit, winning one match apiece. Bencic won their first-ever match up at the Czech Junior Open in 2011, winning in three sets. At the Canadian Open Junior Championships, Ostapenko reversed the results, overcoming a 0-6 first set to take the match.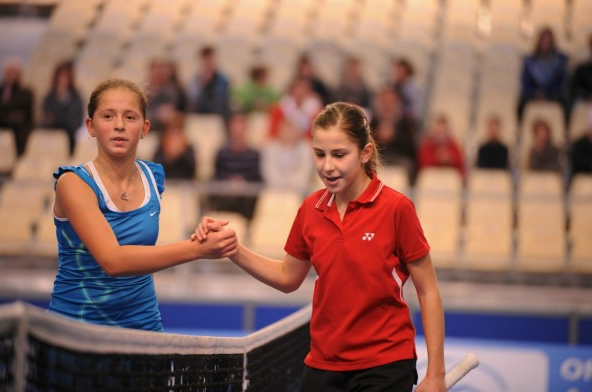 Analysis
Coming into the match, neither player is in great form. Bencic had that roaring end to 2017 which saw her win three Challenger level titles after her initial comeback from a wrist injury. After that then, she defeated Venus Williams in her opening round match at the Australian Open then was stunned by Luksika Kumkhum after. She lost her next tour-level match to Veronica Cepede Royg in Acapulco last week.
Ostapenko is slumping after 2017 which saw her win a couple of titles and make the WTA Finals. As it stands, she is currently 3-6 on the year in matches that are at least tour-level. If you count Fed Cup, it gives her an additional four wins, giving her a 7-6 record, barely cracking the 50 percent mark.
The Latvian's game is predicated on high-risk, high-reward tennis. She loves to aim for the lines and go inside-out, especially on the forehand side. This year though, her aggressive game has broken down more times than not and when it seems she has her game in check, her opponents are forcing her to hit even more aggressively by getting more balls back into play.
For Bencic, she plays a safer brand of tennis. Like Ostapenko, she hits a flat forehand but her two-handed backhand seems to be the better wing. Her ability to take the ball off the rise and redirect shots could cause problems for the Latvian in this matchup. If Ostapenko goes cross-court, more often than not, the Swiss can counter that by going down the line and putting her opponent on the defensive.
This is going to be a battle of attack vs defense in some cases, though, Bencic can be the aggressor more often than not, but not in this matchup. With a win under her belt already, Bencic has to fancy her chances knowing Ostapenko is not in form and already having adjusted to the speed of the courts.
Prediction: Bencic in three sets