 The first day of the 2018 BNP Paribas Open featured a high-quality first-round encounter between the talented Belinda Bencic and the hard-hitting Timea Babos. It lived up to the hype it received, with the Swiss impressively overcoming a tough four-match losing streak with a terrific 1-6, 6-1, 7-6 win over the Hungarian, saving a match point in the process.
Two-hours and 23-minutes were all Bencic needed to book her spot in the second round, where she would go up against sixth seed Jelena Ostapenko in a highly-anticipated clash. This match was a great reflection of Bencic's tough mentality, recovering from a first-set blowout to triumph in three sets, and seemed to have regained her form with this win.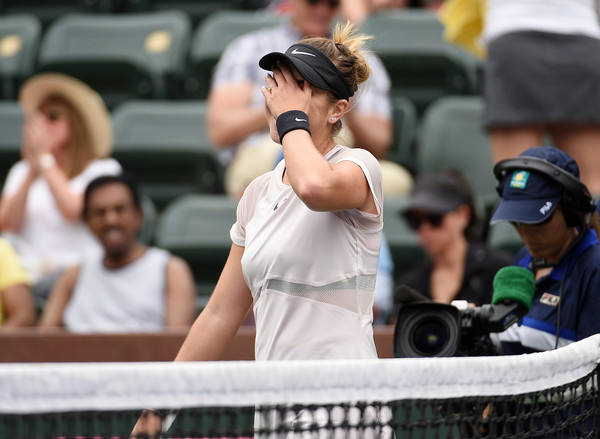 Babos overcomes erratic Bencic to take the first set
The highly-anticipated first-round encounter got off to a decent start with both players displaying their best aggressive tennis, looking in fresh form entering the tournament. Bencic, who was on a four-match losing streak, seemed determined to earn her first win since January as she immediately earned multiple break points in the third game. Disappointment soon followed as she was unable to convert her chances while Babos was simply too solid, remaining fearless at the baseline with her serves causing some real damage.
Losing 12 consecutive points at one point in time, Bencic was struggling with all aspects of her game, most notably her serves. To beat such a powerful player like Babos, the Swiss would not survive with sending in just 24 percent of first serves, and the Hungarian went all out to attack the vulnerable second serves, eventually taking the one-sided first set 6-1 without a hassle.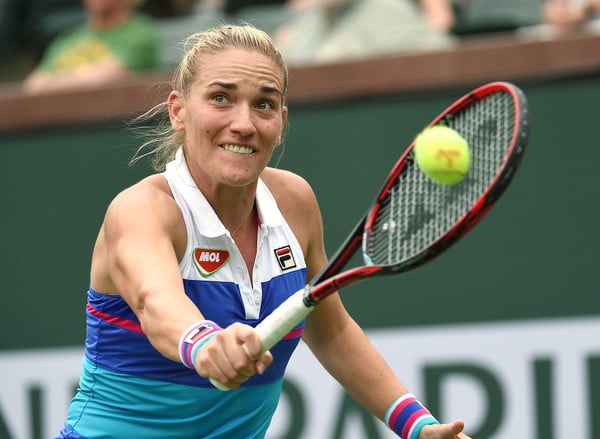 Bencic unexpectedly fights back
Roaring into life, Bencic was clinical in her performance and amazingly bounced back mentally. It was one-way traffic with the Swiss looking in top form, and nothing was able to stop the unstoppable talent as she attacked Babos' serves with purpose and initiative. Her first-serve percentage was still flying under the radar at 43 percent, although Bencic was now able to secure her second serves with excellent placement and depth.
A 4-0 lead for Bencic ensued while Babos started to struggle to maintain her composure. There seemed to be a huge momentum shift for the Hungarian as she unexpectedly broke straight back, though it was just too late as Bencic prevailed in the following close games to take the second set with the same scoreline, sending the match to the distance.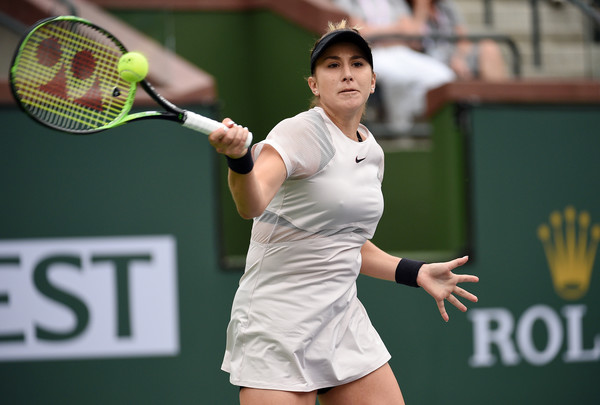 Bencic triumphs in a titanic decider
The final set was incredible -- and the quality of the tennis being played was immense. Both players started to put up a good show for the Stadium 2 crowd, and it was Babos who almost earned the first breakthrough in the third game. Nonetheless, excellent ball-striking from Bencic allowed her to fend off two break points, before turning the tides and grabbing the crucial break with several monstrous return winners.
In what was the longest game of the encounter which lasted 13 minutes, Babos roared back into contention with a spirited service hold which saw the Hungarian impressively save five break points. Thus, Bencic had to play catch-up on the scoreboard and the pressure unfolded when she faced a match point on serve soon.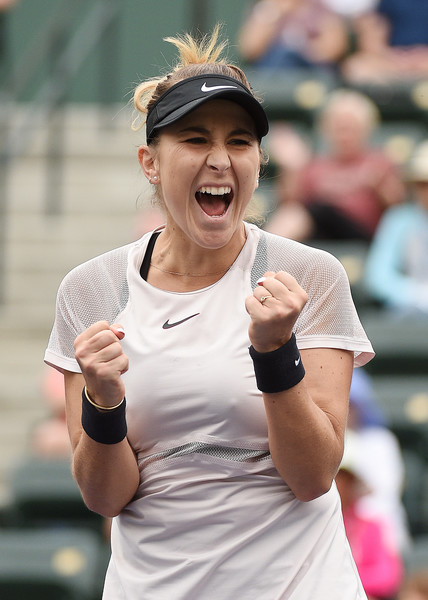 A nervy 75 mph second serve and incredible net coverage from the Swiss saved herself from the brink, ultimately sending the set into a tiebreak to decide its winner. Nothing could separate both players but Babos' play faltered in the closing stages as unforced errors started to overwhelm her, eventually handing the win to her inspired opponent who was fired up all-match, letting out a huge roar after triumphing on match point.