 Naomi Osaka caused a relatively huge shock as she stunned five-time Grand Slam champion and two-time Indian Wells champion Maria Sharapova in the opening round of the 2018 BNP Paribas Open, overcoming the odds to prevail in this late-night blockbuster encounter.
Osaka, who entered the match as the lower-ranked player, was more solid throughout the match and overpowered the erratic Russian who was struggling with consistency, triumphing 6-4, 6-4 after an hour and 35-minutes of play. The Japanese will now go up against 31st seed Agnieszka Radwanska in the second round, looking to cause yet another upset.
Osaka overcomes mid-set wobble to take the first set 6-4
This was their first-ever meeting and Osaka had the best possible start no one would have expected. Rattling eight of the opening nine points, the hard-hitting and fearless Japanese utilized her powerful serves to her advantage, keeping Sharapova at bay. Whereas, the Russian was struggling with the return especially with Osaka's pace causing some troubles.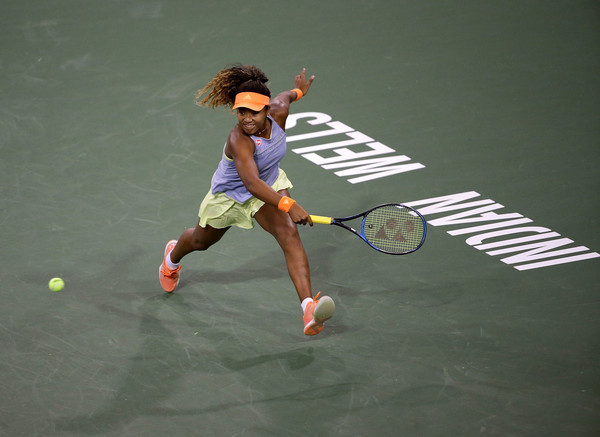 Despite some resistance put up by the former world number one, Osaka remained calm and composed at the crucial moments, soon extending her commanding lead to 3-0. Within a blink of an eye, the talented youngster found herself within inches of the finishing line, opening up a formidable 4-1 lead while earning another break point. Nonetheless, Sharapova was able to regain her composure, recovering from the huge deficit to return level after playing an impressive return game to grab back the break with a return winner.
Sharapova's shot choice often backfired as she failed to take advantage of the momentum and was unable to pounce on second serve returns, most notably at 4-4 30-30, and Osaka was back rolling once more as the Russian lost her footing. Overwhelming unforced errors saw the pressure of serving to stay in the set being too much for Sharapova, and Osaka ultimately took advantage and took the first set 6-4 after 45 minutes of play.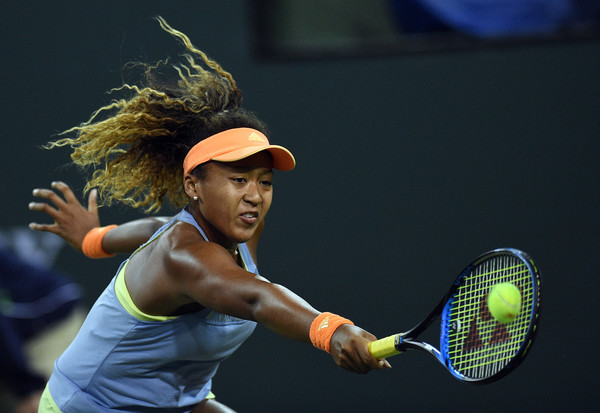 Sharapova produces another comeback but unable to close it out
All the momentum was with Osaka and Sharapova's struggles continued when the Japanese extended her good run with yet another break. Countless errors coming from the Russian side saw her trail by a set and a break, though she was able to return level on two occasions including a massive comeback from 4-2 40-0 down.
The fight was there, but the game wasn't. Sharapova's mentality went haywire at the sight of pressure once more, while Osaka's game, despite producing some flashes of inconsistency at times, was easily overpowering over the five-time Grand Slam champion in their first meeting. A daring backhand passing winner at 4-4 30-30 saw Osaka claim the vital hold for 5-4, which meant that Sharapova once again had to serve at a critical moment.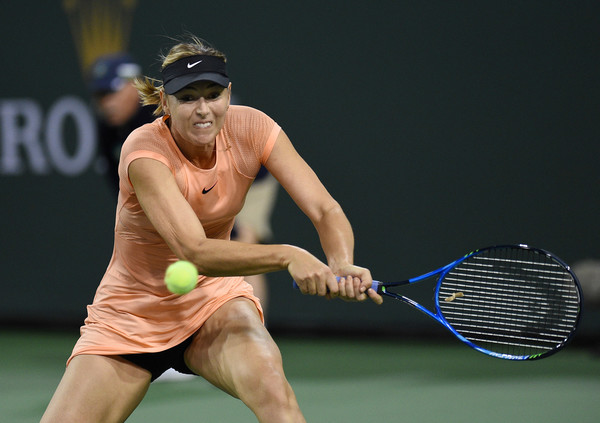 Although a fantastic backhand down-the-line winner earned her a game point, the Russian crumbled mentally as she threw in a double-fault on deuce, gifting Osaka a chance to close out the match. Yet another backhand error finally sealed the win for the world number 44 after 95 minutes, handing Sharapova her third consecutive loss in 2018. This was Sharapova's first opening-round loss in Indian Wells and the first time since 2003 when Sharapova had a three-match losing streak.