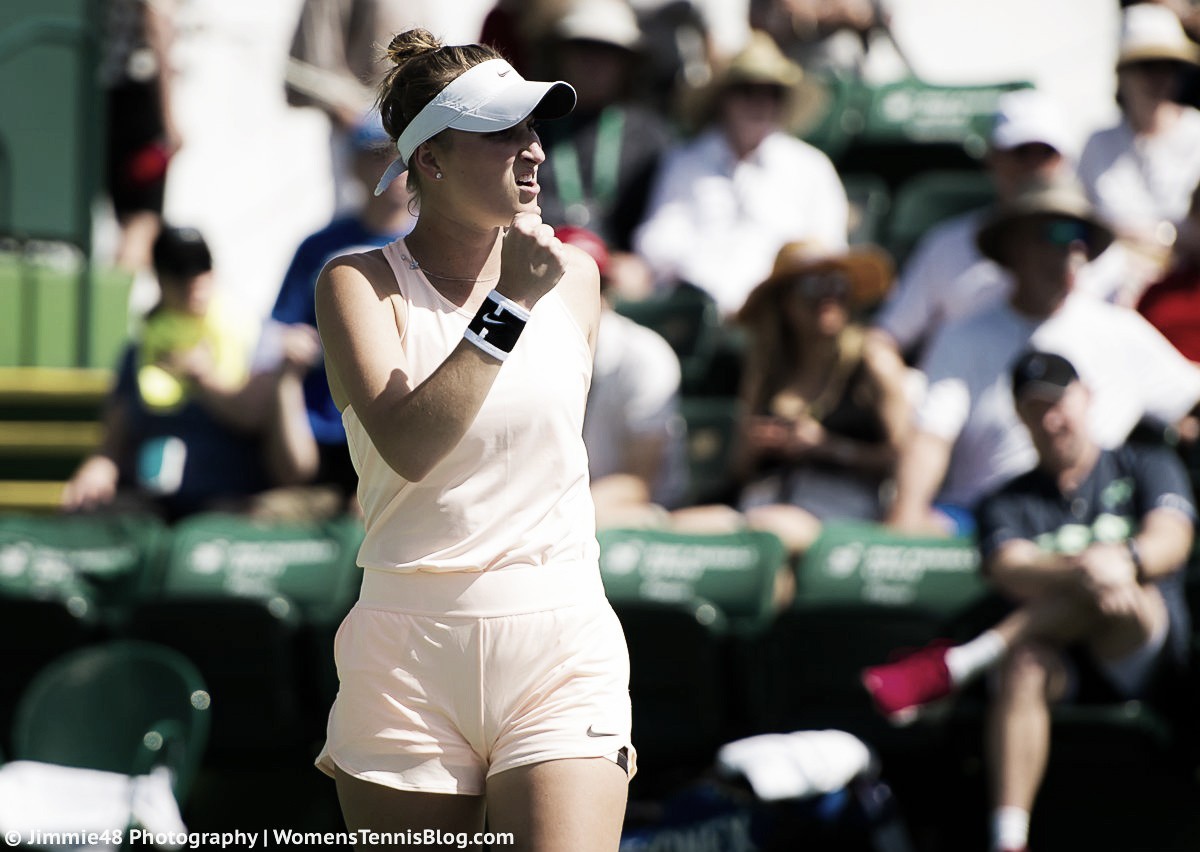 Another upset followed on the third day of action at the 2018 BNP Paribas Open, with the talented youngster Marketa Vondrousova clinching the biggest victory of her career against world number 11 Johanna Konta in the second round, triumphing with a tight 7-6, 6-4 scoreline having to endure through two-hours and 15-minutes of hard work to prevail.
Scintillating tennis from both players were on show throughout the match, though the mental game was more crucial today as Vondrousova surprisingly stayed solid at the nervy moments while Konta lost focus and committed quite a number of unforced errors, allowing the Czech to take advantage and seal her spot in the third round where she would face Aryna Sabalenka, who defeated defending finalist Svetlana Kuznetsova in straight sets as well.
Eventful first set goes the way of Vondrousova
Vondrousova went into the encounter firing on all cylinders, and from the first point onwards, she was already viciously going for Konta's serves and the Brit was struggling to handle the pace the Czech was having on her merciless shots.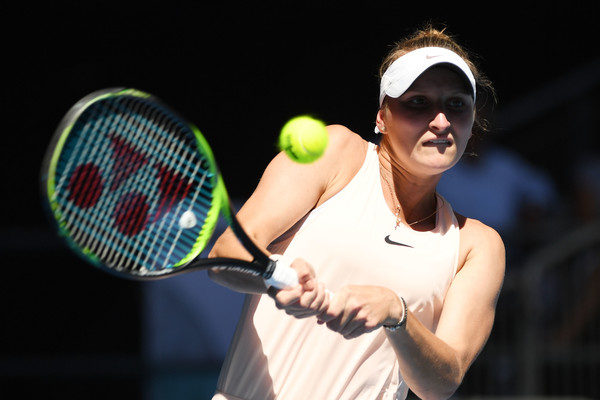 This allowed her to break serve in the opening game before she made use of her lefty advantage to pull Konta out of the court, finding the open space to hit a clean winner. Konta found herself being overpowered more often and was in deep trouble after trailing by a double break.
A marathon fourth game saw Vondrousova own chances to consolidate the lead, but unforced errors started to creep in while Konta stepped up her level of play, converting on her second break point to get on board. The Brit was clinical on the crucial points, fending off a break point in the following game to lessen the deficit.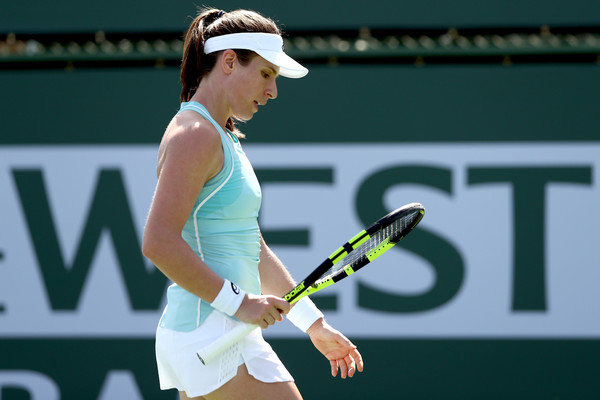 A shift in momentum saw Konta being the player who is directing the pace, rattling off three consecutive games from 2-4 down to lead 5-4, earning three set points there. However, Vondrousova's fearless aggressive tennis was just too good and Konta lost confidence on those points, being extremely passive which ultimately backfired.
The Czech youngster saved another set point in the 12th game, sending the set into a tiebreak to decide its winner. There, errors started to overwhelm Konta, and despite not finding her first serves, Vondrousova was able to steal the opening set 7-6 after an incredible one hour and 16 minutes.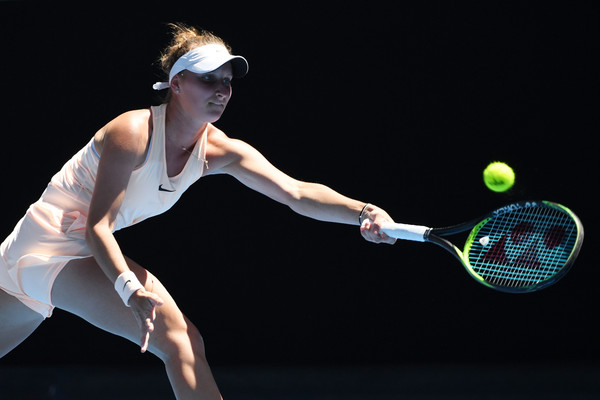 Vondrousova seals the huge upset
Once again, nerves simply weren't inside Vondrousova's dictionary as she performed excellently on the crucial points, although she also benefited from errors produced by her opponent with Konta missing out on another two break points in the opening game of the second set. Vondrousova then missed opportunities of her own before the world number 11 made the first breakthrough with a fantastic return game, coming up with some great returns to get a formidable 4-2 lead.
From there, Konta crumbled mentally as Vondrousova started to dictate play yet again and a slight panic from the higher-ranked player saw her going for the lines more often, resulting in more errors. She was broken back and wasteful of her opportunities, wasting two game-changing break points in the ninth game and three game points while serving to stay in the match.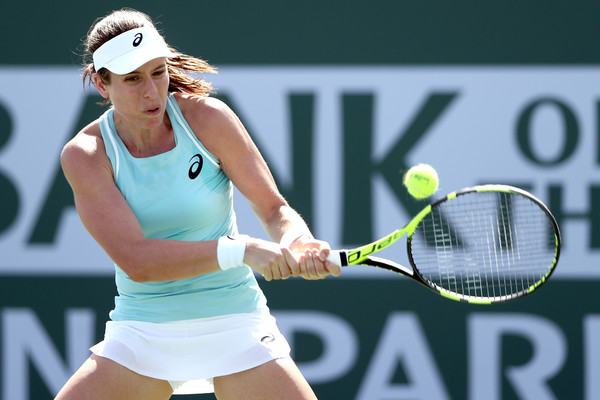 All these led to the same outcome -- with Vondrousova taking advantage and ultimately sealing one of the biggest wins of her career, clinching the huge victory in a marathon two-hour and 15-minutes of play.