 The 2018 BNP Paribas Open was Marketa Vondrousova's first-ever Premier Mandatory event in her career, and she progressed to the fourth-round on her debut after defeating fellow rising star and the hard-hitting Aryna Sabalenka in straight sets, prevailing with a straightforward 6-2, 6-2 victory.
This impressive win came just two days after the Czech earned the biggest victory of her career over the world number 11 Johanna Konta, and she will now face either world number six Jelena Ostpaenko or the dangerous Petra Martic, whom she lost to in Auckland earlier this year.
Vondrousova strolls through the one-sided first set
It was an extremely poor start from Sabalenka as a slew of unforced errors overwhelmed the Belarusian, allowing Vondrousova to make the breakthrough in the opening game. Sabalenka, renowned for her streaky playing style, wasn't having her best day on the court as Vondrousova's consistency proved to be too much for the world number 63. The Czech looked invincible on her serve, losing just three points on her serve throughout the set despite a first-serve percentage of just 37.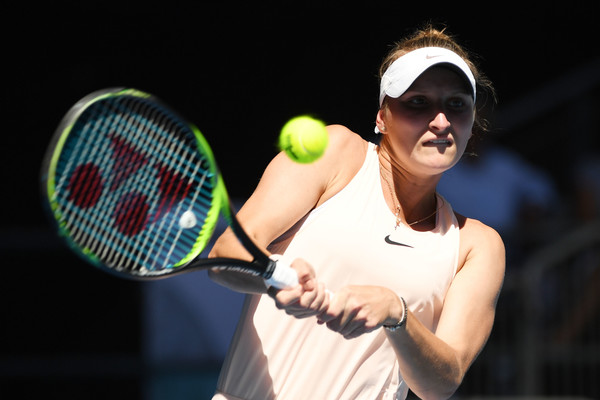 Four straight games went to Vondrousova in a blink of an eye while Sabalenka was struggling with the world number 54's ability to handle the pace but ultimately got onto the scoreboard with a spirited service hold. However, she was unable to find the rhythm on the return, with Vondrousova eventually clinching the first set 6-2 after just 26 minutes of play.
Vondrousova seals the impressive and straightforward victory
This battle between two players who are tipped to be the future of WTA tennis was a highly-anticipated one, but not many would have expected it to be this one-sided with Sabalenka not finding her range at all. Similarly, she dropped her serve in the opening game of the second set, but this time she was able to break straight back, with a notable drop in level from Vondrousova's play.
The Belarusian seemed to be gaining the confidence after grabbing a tight service hold and everything was clicking for her when Vondrousova found herself in trouble for the first time throughout the encounter, being brought to deuce in the fourth game. Sending in crucial first serves at the critical moments, it proved to be a game-changing affair as Vondrousova went on to claim eight of the next 10 points for a commanding 4-2 lead.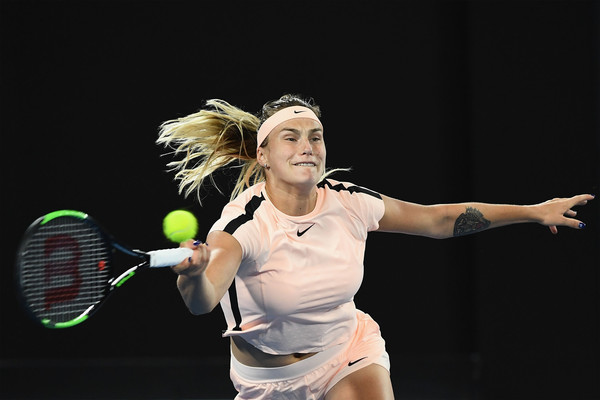 Errors once again started to overwhelm Sabalenka, who was struggling with her game. She failed to utilize power to her advantage, or rather she often went for too much resulting in an abundance of errors. Vondrousova then earned three match points while serving for the match, and after making errors on the previous chances, the Czech youngster was third-time lucky as she sealed the outstanding win after just an hour of play.