 Juan Martin del Potro continued to ride on his momentum as he put up yet another clinical display of aggressive tennis, ousting Australian youngster and wildcard Alex de Minaur in the second round of the BNP Paribas Open, prevailing with a one-sided 6-2, 6-1 scoreline and despite the world number 141's toughest efforts, he was unable to produce a tougher fight for the world number eight and bounced out of his first-ever ATP Masters 1000 event.
Serving five aces and losing just 14 points behind his serve throughout the encounter, del Potro was simply on fire and now stands a huge chance of reaching the quarterfinals especially with the downfall of seeds in his quarter, most notably the loss of Novak Djokovic after the Serbian fell to Taro Daniel in a huge upset earlier in the day.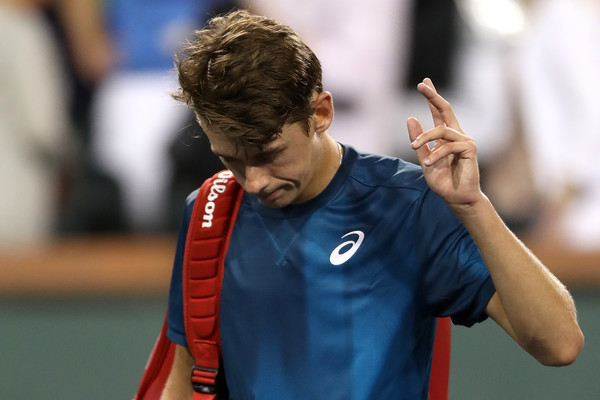 Del Potro strolls to take the first set
Expected to be a late-night thriller under the lights of Stadium 1, del Potro stamped his authority across the court and it soon looked like a one-sided affair as the Argentinian was playing with initiative, drive and most importantly, confidence.
Having just defeated three consecutive top-10 players to triumph in Acapulco, del Potro was firing on all cylinders and de Minaur was blanked out for the opening 15 minutes, getting broken twice as his vulnerable second serves were brutally punished by the hard-hitting world number eight.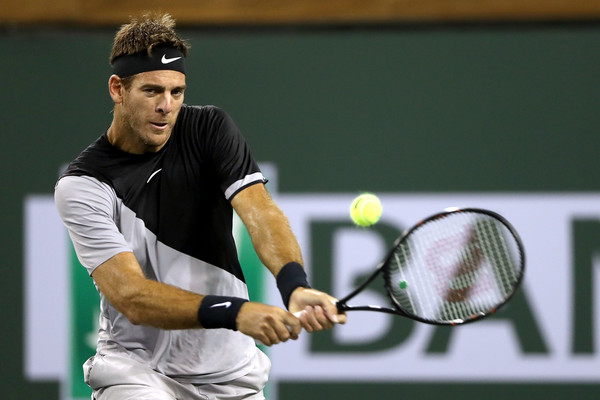 Unexpectedly, with the help of several unforced errors by del Potro, the Australian youngster was able to lessen the deficit with a break back, getting on board. It was experience against youth and certainly the years of hard work paid off as del Potro strolled to take the opening set 6-2 after just 32 minutes of play.
Del Potro seals his spot in the third round
It was a much better start into the second set from de Minaur, who was finally starting to defend his second serves better. Interestingly, the Australian won just a disappointing 36 percent of first service points in the set as compared to 64 percent behind his second deliveries.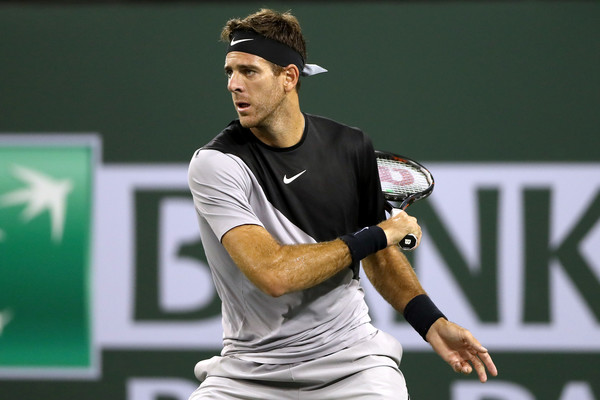 Powerful forehands from del Potro then earned him the breakthrough in the fourth game, and in fact, the win for del Potro was never in jeopardy from the middle of the first set, but rather how much could de Minaur test his higher-ranked opponent.
A love service hold helped the big-serving Argentinian impressively consolidate the break, opening a three-game advantage although de Minaur continued to fight despite the heavy deficit. His efforts were not reciprocated, though, as del Potro stormed to fifth service break of the night, alongside the golden opportunity to serve out the match.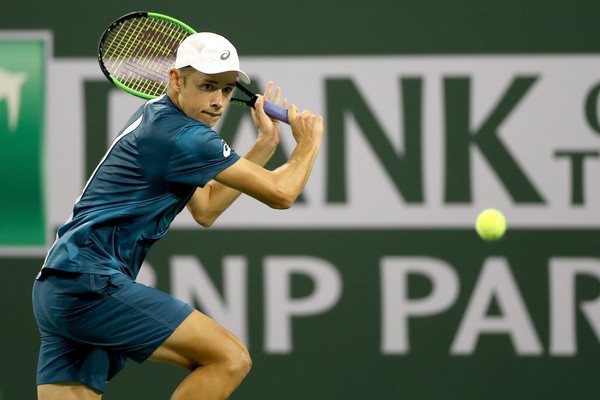 Things looked to be certainly over when del Potro owned three match points, but de Minaur showed up although it was too late, nonetheless, he still produced a screaming forehand winner off a del Potro first serve, getting to deuce before falling in straight sets having just won three games in this learning experience.​