 A monumental third-round match at the 2018 BNP Paribas Open saw Venus Williams and Serena Williams face off in their record 29th encounter throughout their careers. This was a historic moment especially after their controversy at Indian Wells back in 2001 which saw them boycott the event till recent years. Having just returned from a 14-month break due to a maternity leave, Serena Williams put in an excellent display to set-up this meeting with her sister. Whereas, Venus won just her first tour-level match in 2018 days ago.
After all the hype surrounding this encounter, Venus prevailed in this high-quality match, earning her first win over her sister since 2014 and snapping a three-match losing streak against her. She needed just an hour and 26-minutes to seal the commanding 6-3, 6-4 victory despite facing a wobble towards the closing stages of the match.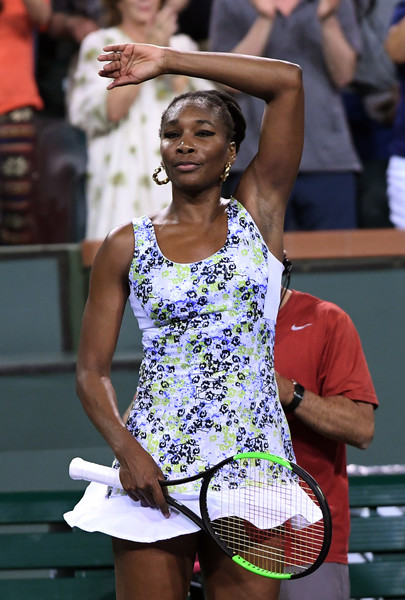 Venus takes the opening set 6-3
It was a very tricky start to the match for Venus as she was initially inconsistent in finding her first serves, and her second serves are often vulnerable enough for Serena to pounce on. However, both players were still finding their grooves and a series of errors followed, but nonetheless, it was Venus who saved a break point with a bullet-like 117 mph ace, before closing out the nervy game on a forehand winner.
Instead of going for the speed on her serves, Serena was going for placement and Venus took full advantage, taking the initiative to get on the offense and earning three break points. However, neither of the Williams sisters were able to convert their chances although they were playing relatively well. A flawless ace at 0-30 down before producing yet another forehand winner helped Venus to escape from the brink, hanging onto his lead on the scoreboard.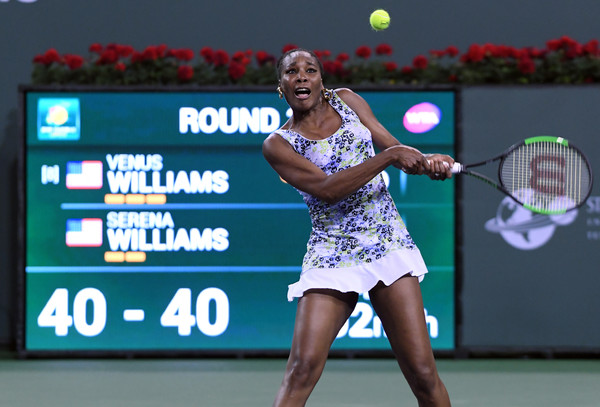 The first breakthrough finally arrived upon us, with Venus rattling off eight consecutive points as a slight misfocus from the 23-time Grand Slam champion saw the American hitting a slew of unforced errors. The sole break proved to be the only difference separating both players as Venus ultimately served out the first set on an ace.
Venus crumbles at the finishing line but earns the win
Venus continued to fire on her forehand, with countless winners coming off that wing. Failing to get the rhythm in her game, Serena realized time was ticking as she was broken in the opening game of the second set. Even producing the "Shot of the Day" did not help Serena as Venus went on an impressive run, coming up with excellent work to extend her lead to a double-break.
Serena's hard work finally had its reward after a fantastic return winner allowed her to produce the immediate reply, breaking straight back to lessen the deficit. However, her struggles on serve continued to bother her, with Venus' peaking forehands not seem like slowing down. She regained her lead alongside the golden opportunity to serve out the win at 5-2 up, although nerves came into play in an untimely manner.
Some desperate shotmaking from Serena forced the best out of her, coming up with the goods as she fended off match point with a backhand passing winner, while Venus was clearly feeling the pressure after throwing in an unfortunate double-fault down break point.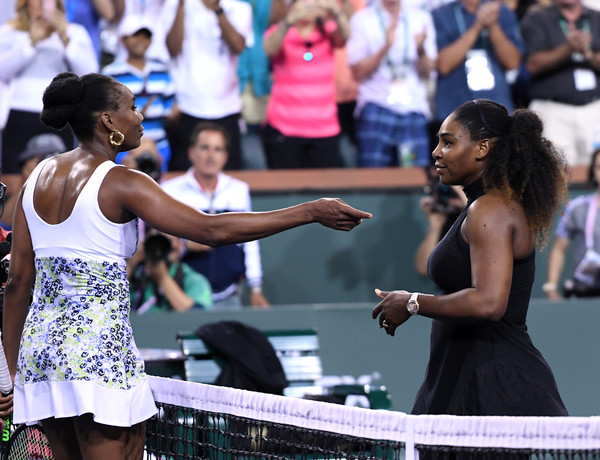 The improbable comeback felt possible, considering the efficiency of Serena's work. On her second attempt to claim the win, Venus once again found herself in trouble, but her powerful serves saved her from the brink, eventually claiming the win after just 86 minutes of play.