 For the first time in nearly five years, Juan Martin del Potro is back in the final of a Masters 1000 event. The sixth seed was dominant from start to finish in his semifinal clash at the BNP Paribas Open in Indian Wells with Milos Raonic, breaking one of the tour's best servers four times in a 6-2, 6-3 blowout.
The result never seemed in doubt as del Potro took full advantage of a sloppy performance by the 32nd seeded Raonic. In a battle of former runners-up, it was the Argentine who broke early in both sets and gave his opponent, who struggled to put the ball in play, no chances to get back into the match. Del Potro only needed 67 minutes to wrap up the win and book a date with an old rival in the final.
Del Potro races through opener
Raonic got off to a terrible start in his quarterfinal win over Sam Querrey but looked to send a different message in the semifinals when he opened the match with an ace. But after that opening game, the sluggishness he showed at times in the quarters was back on display. The Canadian failed to earn the quick points on his serve, instead getting stuck in baseline rallies with the powerful del Potro.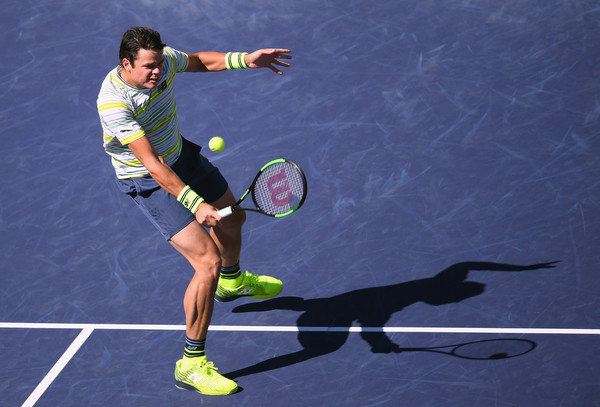 The result was a 0-40 opportunity for the Argentine in the third game, which del Potro took full advantage of by securing a rare love break of the Raonic serve with a forehand winner.
In his next service game, the net game that was Raonic's go-to strategy in the quarters deserted him as a pair of missed volleys, including a slam-dunk smash into the net, gave del Potro a 15-40 opening for a double break. Raonic would go for a serve-and-volley but missed yet another volley to fall behind two breaks. There was no coming back from that deficit against the powerful Argentine, who hung on to take the opening set, sealing it with a love hold.
Early break sends sixth seed through
The second set failed to provide any respite for the struggling Canadian. There was seemingly nowhere in the court where Raonic was comfortable, as errors on the baseline and at the net saw one of the tour's best servers fall behind 15-40 in the third game. The 2016 runner-up double-faulted to give another early break to del Potro.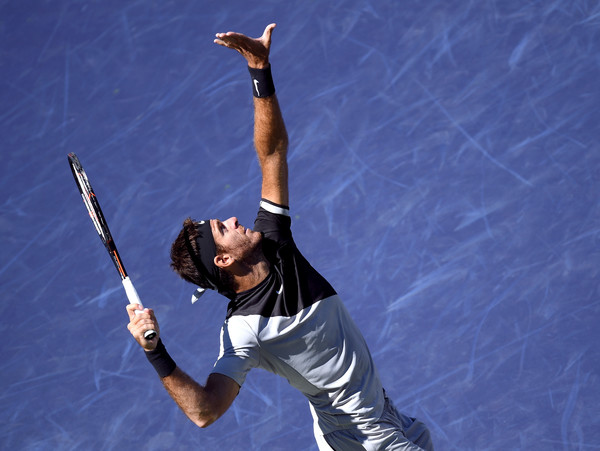 With another break in his pocket, the result seemed beyond doubt for del Potro. Raonic showed some signs of life when he dug out of a 0-30 hole on his own serve in the fifth game, but he could not get a sniff on his opponent's serve. The Argentine never lost more than two points in a service game in the match. As Raonic served to stay in it at 3-5, he continued to stumble. Del Potro brought up a match point on the Canadian's serve with a massive forehand and Raonic netted a backhand to send the sixth seed into the final.
By the numbers
Del Potro was completely dominant on serve. The Argentine won 89 percent of his first serve points (24 of 27), 62 percent of his second serve points, and only lost eight points on serve overall in the match. He did not face a single break point. Despite hitting twice as many aces as his opponent (six to three), Raonic was below par on serve. He only won 63 percent of his first serve points, an abysmal 39 percent of his second serve points, and only saved one of the five break points he faced.
Del Potro is through to his first Masters 1000 final since Shanghai in 2013. He finished runner-up in Indian Wells earlier that same year. In the final, he will meet defending champion and world number one Roger Federer. Federer leads their head-to-head 18-6, including a straight-sets win in Indian Wells in 2012.