 It is hard to believe that it will be nine years this September since Juan Martin del Potro, then a 20-year-old who was a huge underdog in the final against Roger Federer, captured his sole Grand Slam title at the US Open, coming from two sets to one down against the Swiss to claim the title in New York.
Heading into that final, Federer had an incredible record in New York, having won the past five editions of the tournament. His record in Indian Wells, whilst not quite equivalent, was imperious this year heading into his meeting against del Potro in the final; the world number one had won all 17 of his tour matches in 2018 and was the defending champion. Yet, despite saving a match point in the second set and having three on his own serve in the decider, Federer could not close out the match, and it was the Argentine who claimed the title.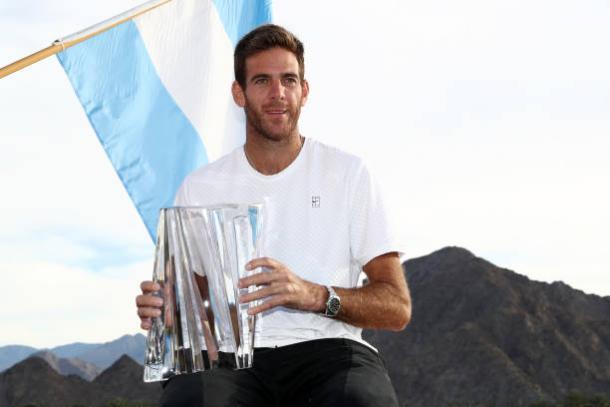 It was arguably the best match of the ATP tour so far this season, and it will take something incredible over the coming months to come close to the level of tennis the two produced. What is most remarkable about this match is that 33 Grand Slam tournaments on from his triumph in New York, del Potro has finally claimed his maiden Masters 1000 title.
Naturally, we must remember that the horrific injury problems that he has endured are a significant factor as to why he has never won one before, but for someone so well known and considered such a danger, it is still a surprise that it took him so long to win one of biggest tournaments on the ATP.
After having solid 2016 and 2017 seasons (he nearly made the World Tour Finals in the latter), the Argentine has started 2018 incredibly well, with this victory in Indian Wells following another title win in Acapulco, where he beat Kevin Anderson in the final, and a final in the opening week of the season in Auckland, where he fell to Roberto Bautista Agut. Del Potro is now ranked sixth in the world, just two spots shy of his career high, and is now second in the Race To London, behind Federer, and is looking incredibly dangerous.
Can he finally capture a second Grand Slam title this year?
Golden Opportunity
It seems unlikely that he will ever get a better opportunity than this season. With his own injury problems thankfully looking as if they have been banished to the past, it has been his contemporaries who have struggled these past few months.
Rafael Nadal, who started the year as the world number one, and who beat del Potro in the US Open semifinal last season, has struggled the past few months and has not played since retiring in the last eight of the Australian Open. Andy Murray has not played since Wimbledon last season, and though he may be back in time for the French Open it is unlikely that he will be in slam-winning form the moment he steps on court.
Novak Djokovic is yet to get back to his best following his return this season after six months out, whilst Stan Wawrinka has looked far from his best in the small handful of matches he's played since his return from injury.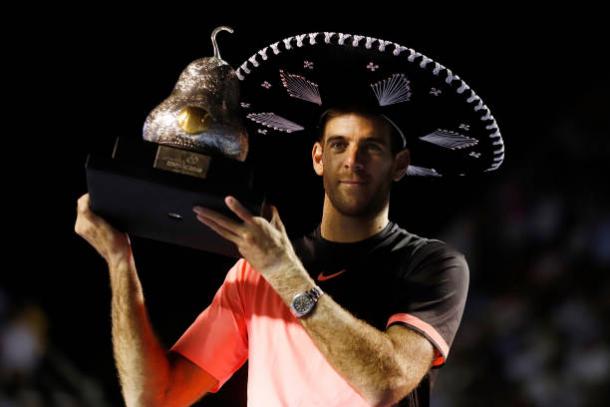 With so many big names struggling, surely del Potro will never have such an opening to try and win another of the biggest titles in tennis again. Naturally, Federer, who his 69-6 since the beginning of 2017, is the huge obstacle, but there are huge doubts as to whether the 20-time Grand Slam champion will be in action during the clay court season; he has not played at the French Open since 2015, and surely he would not want to risk his chances of a ninth Wimbledon title by playing in Paris.
If he is fit, Nadal will obviously be the favorite at Roland Garros, but if he is struggling del Potro surely has a chance. A former semifinalist at the tournament, he could well be one of the few men to not only be in form, but also to have overcome the mental hurdle of having won a slam, something the likes of Dominic Thiem and Alexander Zverev do not have on their side.
Naturally, a lot depends on whether the world number six can transfer his hard court form onto clay, but with his ranking now up (and likely to rise further, considering he has few points to defend until the US Open), he will receive favorable draws, and undoubtedly has the opportunity to claim big titles outside the slams with several other big names not present or not in shape.
His game can be effective on all surfaces, meaning the transition should not be too difficult. He has also had success at Wimbledon in the past, falling in the last four back in 2013. This is the slam he is probably the least likely to win, especially considering that Federer is likely to get himself into great shape for the tournament, but a strong run there would not be a surprise by any extent.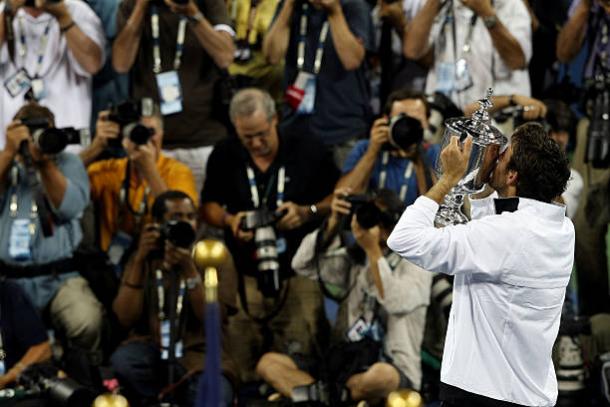 Perhaps his best shot, however, could be at the US Open later this year, nearly a decade on from his sole slam triumph. Naturally, things may be tougher for him there draw-wise, with there naturally being a chance that the likes of Djokovic, Murray, and Nadal could all be back to or near their best.
However, having beaten all of them previously, and with a potentially solid season behind him, he will certainly be in with a huge shot at claiming the title if he is playing well. He is unlikely to be intimidated by facing the likes of these champions in the later stages, especially considering he beat Nadal in the last four nine years ago before beating Federer.
It is hard to tell what exactly will happen through the rest of the season, especially at the slams, considering how open some of the big tournaments have been recently, but if he is able to play as well as he did in Indian Wells and Acapulco, del Potro will be in with a huge shot of winning a second slam title.
Though it will be tough, and it is hard to tell what type of opposition he will face, there are undoubtedly many opportunities for the Argentine to thrive throughout the rest of the season, and whether he is able to win a slam or not, it is quite simply still a pleasure to see him fit, healthy, happy, and playing so well.