 Here is your VAVEL USA ATP Weekly Update. Every Monday, we will be posting results and analysis from the previous week's singles action on the ATP World Tour, along with a preview to the upcoming week. Keep coming back to VAVEL USA every Monday for your ATP Weekly Update.
The first week of the Miami Open was a change of tone for its most successful players. A series of upsets saw the only former Miami champions upset, opening up the draw for a new champion to be crowd next week.
Despite there being no crown up for grabs this past week, there was plenty of wild action on the ATP World Tour. Here is your ATP Weekly Update for week 12 of the 2018 season.
Last Week's Results
Miami Open
Despite there being only five days of action and three rounds completed this week, the Miami Open was flipped on its head by a couple of upsets. There will be a new champion in Miami as the only two men in the draw who had previously won the tournament were both upset in their first matches. First, six-time Novak Djokovic continued to struggle in his comeback from injury as he lost his third match in a row for the first time since 2007 when he was sent packing in straight sets by Benoit Paire.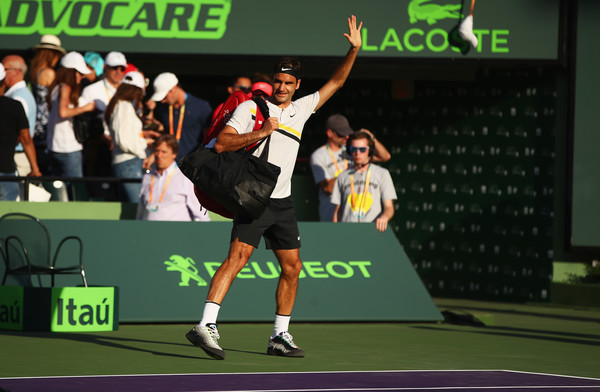 The bigger upset came on Saturday when defending champion Roger Federer was handed the worst defeat suffered by a world number one in 15 years as he was upset in his opening match by world number 175 Thanasi Kokkinakis. Check out the full match recap here. The other major upset saw third seed Grigor Dimitrov fall to another Frenchman, Jeremy Chardy.
The losses by the two former Miami champions leave the draw wide open for the rest of the field to break through. The biggest remaining favourites, second seed Marin Cilic and Indian Wells champion Juan Martin del Potro, both reached the fourth round without too much trouble, although del Potro dropped a set in his second-round match. The only other top ten seed who was eliminated in week one was David Goffin, who was blown out 6-0, 6-1 in his opening match by Joao Sousa.
Rankings Update
Mover of the Week: Rafael Nadal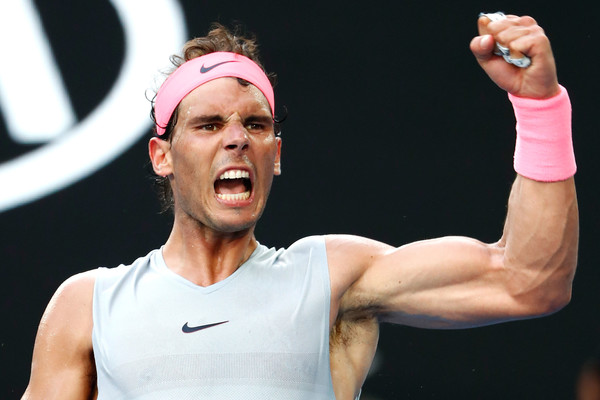 Despite not having played since the Australian Open quarterfinals, Rafael Nadal will climb the hardest step on the tennis ladder when the new rankings come out. Thanks to Roger Federer's upset loss in Miami, the idle Nadal will climb back up to number one in the world, sending him into the clay season on top. Nadal will return to number one without having played a match as the world number two during Federer's brief reign.
However, Nadal will have to wait another week to officially climb to number one as the Miami points from 2017 will not drop until after this year's event ends. There will be no official moves in the ATP rankings this week.
Race to London
While there will be no official changes in the Race to London until after the Miami Open ends, a few players put themselves in jeopardy by suffering early defeats. Seventh place Roberto Bautista Agut's second-round loss makes him vulnerable to a slip should the players behind him make a run.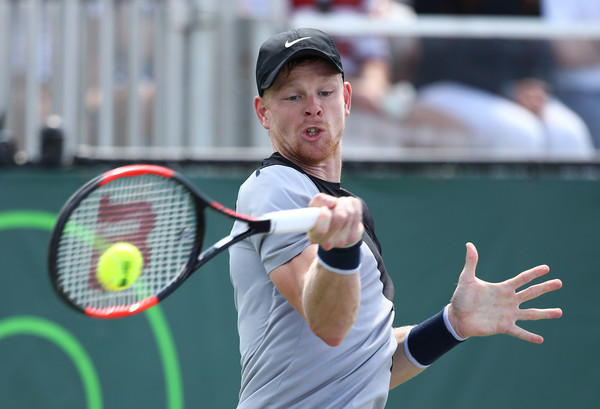 Kyle Edmund will also fall farther away from a qualifying spot. Having once been inside the top four, the Brit has slipped to number nine and will likely fall further after losing his second-round match.
This Week's Action
Miami Open
The Miami Open continues this week with seven of the top ten seeds still alive and vying for the title. Five former Masters 1000 winners are looking to add to their haul: Marin Cilic, Alexander Zverev, Juan Martin del Potro, Jack Sock, and David Ferrer. The rest of the field will be looking to claim their first Masters 1000 title.
Check back next Monday for a wrap up of week 13 and a look ahead to week 14 on the ATP World Tour. Come to www.vavel.com/en-us/tennis-usa/ every Monday or follow us on twitter @VAVELUSATennis for your #ATPWeeklyUpdate