 Here is your VAVEL USA ATP Weekly Update. Every Monday, we will be posting results and analysis from the previous week's singles action on the ATP World Tour, along with a preview to the upcoming week. Keep coming back to VAVEL USA every Monday for your ATP Weekly Update.
Two Masters 1000 events down in 2018, two new champions. Two weeks after Juan Martin del Potro claimed the first Masters 1000 title of his career, another veteran finally managed to break through and win the biggest title of his career, capping off a sparkling run on home soil during a wild week in the Southern USA.
Last Week's Results
Miami Open
After falling in his first three Masters 1000 finals to Roger Federer, Rafael Nadal, and Andy Murray respectively, 32-year-old John Isner finally took full advantage of an opening in a draw to claim a Masters 1000 title by winning the Miami Open. As the favourites either withdrew or fell early, the opportunity was there for someone to finally make a breakthrough with an open draw. That would prove to be the ever-present Isner.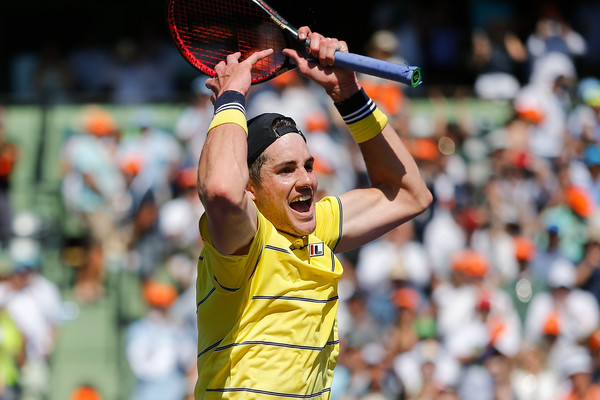 The serving machine went on a tear in Miami, taking down world number three Marin Cilic, 2017 NextGen Finals champion Hyeon Chung, and Indian Wells champion Juan Martin del Potro (snapping the Argentine's 15-match win streak in the process) just to reach the final before stunning two-time Masters 1000 winner Alexander Zverev in a hard-fought final to win what is easily the biggest title of his career. Check out the full final recap here.
After the craziness that reigned in the opening week, the closest thing to normality that one could find in a big-fourless draw resumed, as all four semi-finalists in Miami had reached at least one Masters 1000 semifinal before. The only person who reached the last four that had never reached a Masters 1000 final before was Pablo Carreno Busta, who lost to Zverev.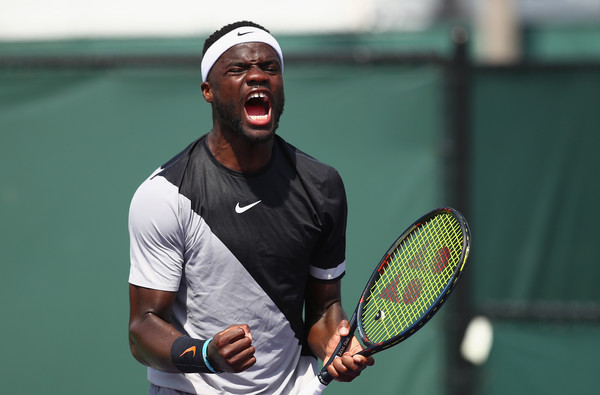 Borna Coric, Hyeon Chung, and Milos Raonic all kept up their impressive springs by backing up their runs in Indian Wells with quarterfinal appearances in Miami. Raonic came within striking distance of avenging his loss to del Potro, who bested him the semifinals in California, when he took the opening set and led by a break twice in the third set of his quarterfinal rematch with the Argentine, but could not close the deal, dropping the second and third sets in tiebreaks.
As well as Chung and Coric, young guns Frances Tiafoe and Denis Shapovalov both impressed in Miami. Tiafoe won three matches in a row at a Masters 1000 event for the first time in his career, upset Australian Open semifinalist Kyle Edmund and 10th seed Tomas Berdych on his way to reaching the fourth round. Shapovalov upset a pair of seeds, 26th seed Damir Dzumhur and 11th seed Sam Querrey before falling in an epic three-setter to Coric in the round of sixteen.
Rankings Update
Mover of the week: John Isner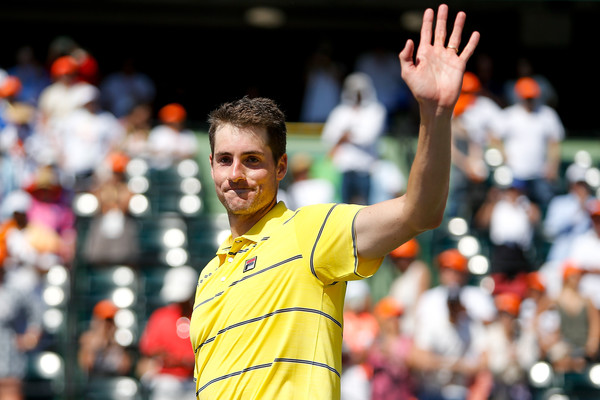 By winning his first Masters 1000 title, John Isner returns to the top ten in the rankings for the first time since May 2014. He climbs eight spots to number nine. That matches his previous career high.
Zverev had a chance to climb up to number three had he won the title in Miami. Instead, he will have to settle for climbing back to number four. Semifinalist Pablo Carreno Busta jumped seven spots to number 12.
After making a big rankings jump last year, Borna Coric's second straight Masters 1000 quarterfinal allowed him to climb eight more spots to a new career-high of number 28 in the world, his first time in the top 30. Hyeon Chung's quarterfinal run allowed him to jump four spots, into the top twenty for the first time in his career at number 19.
Race to London
| | | | |
| --- | --- | --- | --- |
| Position | Name | Points | Change |
| 1 | Roger Federer | 3110 | - |
| 2 | Juan Martin del Potro | 2120 | - |
| 3 | Marin Cilic | 1470 | - |
| 4 | Hyeon Chung | 1280 | - |
| 5 | Kevin Anderson | 1070 | - |
| 6 | John Isner | 1040 | +288 |
| 7 | Alexander Zverev | 925 | +29 |
| 8 | Diego Schwartzman | 825 | -1 |
| 9 | Roberto Bautista Agut | 815 | -3 |
| 10 | Grigor Dimitrov | 805 | -1 |
Both of the Miami finalists made considerable jumps in the race to London after slow starts to the season. By reaching the final, Alexander Zverev, who qualified for the tour finals last season, leaped up into a qualifying spot at number seven. The champion was even more impressive. Isner climbed 288 spots to number six, one spot ahead of Zverev.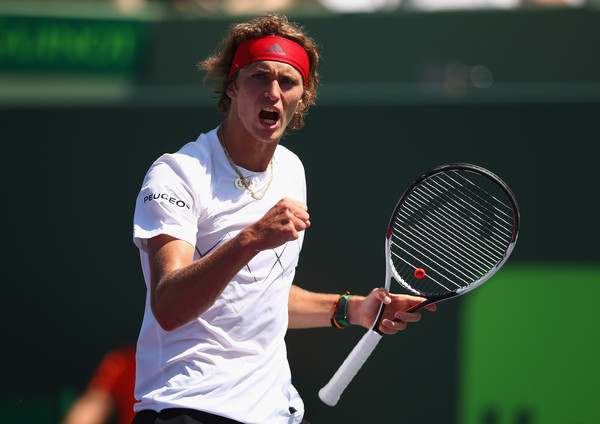 Kyle Edmund and Roberto Bautista Agut were the victims of Isner and Zverev's success. Thanks to their rise into qualifying spots, the Brit and Spaniard slipped out of the top eight. Pablo Carreno Busta also made a big jump, by reaching the semifinals, climbing 23 spots up to number 15.
This Week's Action
All of the play this coming week will take place around the globe on Friday, Saturday, and Sunday.
Davis Cup
Eight countries will vie for the final four spots in the 2018 Davis Cup world group competition this week as the quarterfinals will take place. Defending champions France lead the way, looking to keep their bid for a repeat alive as a full-strength team will make the trip to Genoa to take on Italy.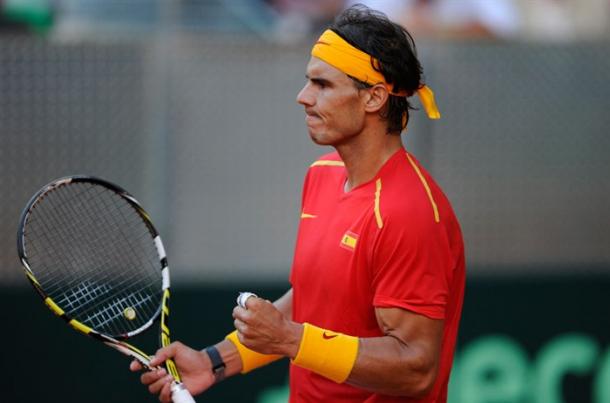 Marin Cilic and his Croatians will place host to the round-two surprises Kazakhstan, led by world number Mikhail Kukushkin. The lone tie not taking place in Europe this weekend will see 2017 runners-up Belgium head across the pond to Nashville, USA to meet the heavy-hitting United States squad.
The most intriguing tie of the quarterfinals will see newly-minted world number one Rafael Nadal make his return after missing the last two months with a hip injury as Spain plays host to the Miami runner-up Alexander Zverev-led Germany. The tie, being contested on clay in Valencia, could see the first match between top-five players in Davis Cup competition this year. Nadal has not played since the Australian Open, losing his number one ranking in the process, only to regain it despite not hitting a ball since Melbourne.
Check back next Monday for a wrap up of week 14 and a look ahead to week 15 on the ATP World Tour. Come to www.vavel.com/en-us/tennis-usa/ every Monday or follow us on twitter @VAVELUSATennis for your #ATPWeeklyUpdate