 Aryna Sabalenka was extremely efficient today as she powered through a rare sunny day at the rain-plagued inaugural Samsung Open, pulling off the double-duty after easily ousting world number 119 Stefanie Voegele to reach her second career WTA final, and her maiden on clay.
The Belarusian was ruthless in her work, losing her serve just twice for a comfortable 6-4, 6-2 victory in a little over an hour. This win just came few hours after she defeated the fellow hard-hitting Camila Giorgi 6-3, 6-0, and will now face second seed Elise Mertens in the final.
Sabalenka takes the nail biting first set
Three consecutive breaks of serves started the match and it was unsurprisingly Sabalenka who was the one controlling the proceedings. Her inconsistency was reflected when she had her ups and downs, particularly when she was struggling on her serve while putting up a clinical display on the return. Voegele attempted to be more aggressive, though it backfired on several occasions as she threw in a big forehand error to gift Sabalenka a 2-1 lead.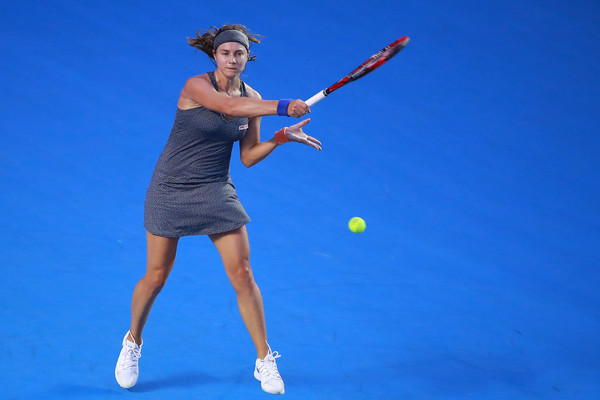 Hitting her seventh winner in 14 minutes, the Belarusian stormed her way to consolidate the break, opening up a two-game advantage while Voegele failed to find a way to deal with the pace of her opponent's shots. Excellent redirect of pace saw the Swiss miss return from the brink, fending off a break point to lessen the deficit to just one solitary game. However, Sabalenka just seemed like an unstoppable train going at full speed.
She ultimately earned the chance to serve out the set at 5-2 up, but nerves kicked in as a lack of first serves coupled alongside an abundance of unforced errors gave Voegele a glimpse of hope, allowing her to take two straight games. Once bitten, twice shy: Sabalenka handled the pressure well on her second opportunity, finally closing out the first set 6-4 after a quick 39 minutes.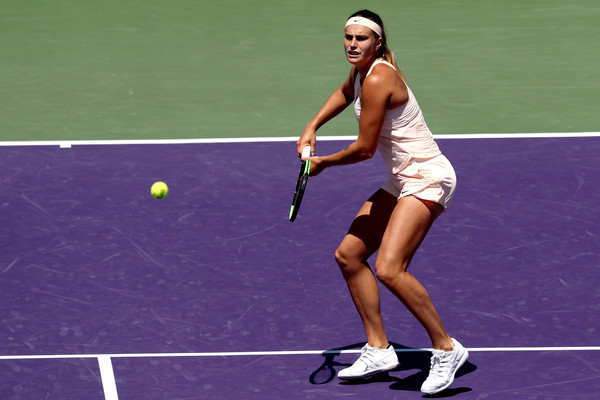 Sabalenka easily claims the win
Voegele had an encouraging start to the second set with a fairly comfortable hold of serve, though the proceedings in the set were a complete contrast from that. Firing winners at her own will, Sabalenka was firing on all cylinders and came up with the goods, taking a formidable 3-1 lead having saved a break point with a service winner.
Although Voegele gave it her all and continued to fight even though the scoreline was relatively one-sided, it still wasn't enough as Sabalenka stood firm in her service games, leaving no loopholes for her lower-ranked opponent to exploit. The seventh game featured yet another break, this time going to Sabalenka once more as it came alongside the golden opportunity to claim the win on her serve.
An incredible forehand passing winner started proceedings before the Belarusian ensured a top-50 debut would ensue on Monday with two unreturnable serves on the trot, grabbing the highly-impressive win after just 70 minutes of play. This was a high-quality contest with Voegele hitting 16 winners to just a mere six errors while Sabalenka marched to the triumph with the help of 32 winners along with 14 unforced errors.