 Gilles Simon defeated 16th seed and compatriot Adrian Mannarino 6-3, 4-6, 6-2 on Court des Princes in the first round at the Monte Carlo Rolex Masters. He will now face Russian Karen Khachanov in the second round.
Gilles Simon takes the opening set with a lone break
Gilles Simon began the match with a hold of serve following three deuce games. He then made a quick start by bringing up two break point chances at 15-40, then breaking at the first attempt by forcing the error from Mannarino. The 16th seed then had his chances at 15-40 with the veteran netting.
Both breakpoints were saved to send the game to deuce but Mannarino soon brought up a third break point of the game at advantage by forcing the error from a defensive Simon. A third breakpoint would be saved and this time, the 33-year-old held for a 3-0 lead.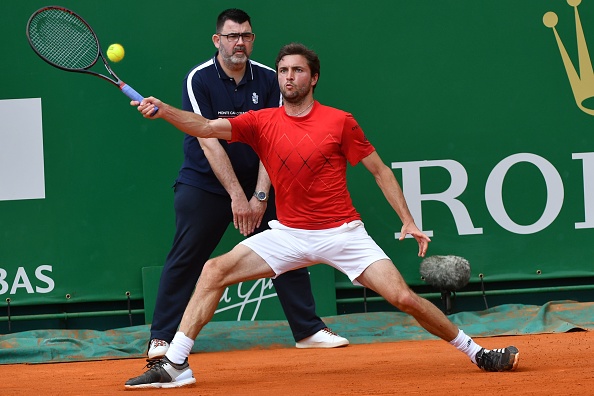 Mannarino eventually got on the board in the fourth game with a hold of serve to love for 3-1. Both players would then hold serve to the loss of only one point with Simon ahead, 4-2. In the seventh game, the world number 69 would play an error-prone game to gift the world number 26 triple break back points.
Having missed three breaks already, Simon would dig in to deny his compatriot three more times to send the game level. A seventh breakpoint of the set would come and go for Mannarino as Simon made it 5-2. Mannarino held serve for 5-3 but Simon would clinch the set at 15-40 with his French team-mate sending a forehand wide.
Mannarino fights back to win a set of breaks
Up a set and with the momentum on his side, Simon made the perfect start to the second set by breaking Mannarino at 30-40 by turning defense into attack with a forehand winner. However, the four-time ATP runner-up did what he couldn't do in the first set and broke back to draw level at 1-1.
But, neither player could hold serve and Simon found himself with three break point chances, which he put away at the first attempt with the 29-year-old once again sending a forehand long of the baseline. For the first time this set, the serving player held his game as Simon consolidated to lead 3-1.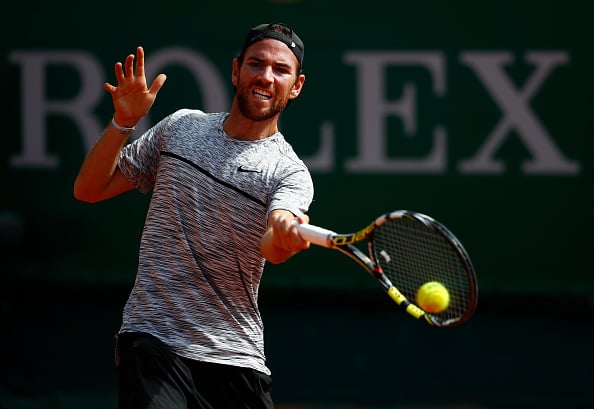 Struggling to deal with the constant brick wall that is Simon, Mannarino lost serve once more to go behind 4-1. However, with neither player looking solid on serve, the 16th seed earned one of the breaks back for 4-2 and was forced to save four break points as he went a game behind at 4-3.
Continuing the comeback, Mannarino found form and for the second time in two games, he broke Simon, this time to draw level at 4-4. For the first time in the set, the 29-year-old went ahead at 5-4 and with his compatriot serving, he earned two break/set points. He missed his first opportunity but on his second, stole the set 4-6 and reeled off five straight games.
Simon sends the 16th seed packing
Having worked hard to win the second set, Mannarino's run of five straight games came to an end as Simon broke at 30-40 by once again showing tremendous defense to force the error and take an early 1-0 lead. This time, a hold of serve to love made it 2-0 for the veteran 33-year-old. But just like in the second set, Mannarino came from behind to break Simon at 2-1 on his second break point to draw level at 2-2.
However, this time, he couldn't hold onto his serve and the former top ten player broke on his second attempt before consolidating to 15 to now lead 4-2. With the match slipping away, the 29-year-old Frenchman for the umpteenth time had to endure a Simon defensive masterclass which turned into an unforced error.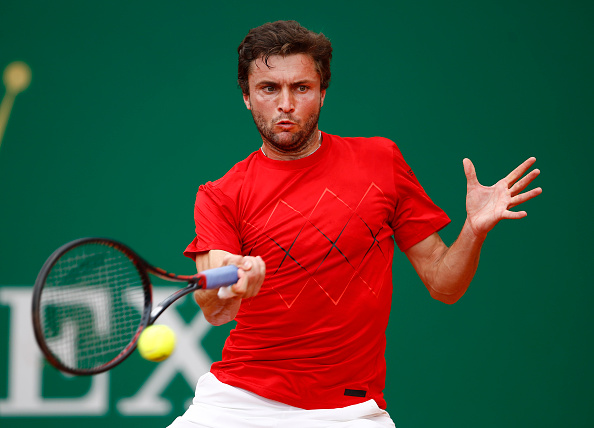 Facing two breakpoints, Mannarino managed to save one but sent a forehand straight into the net to concede the game and fall behind 5-2. With Simon now serving for the match, Mannarino did have a glimmer of hope as he brought up one break back point by latching onto a net cord to play the ball into the open court.
But a defensive masterclass led the 29-year-old to play a dropshot which was returned back into play as Mannarino netted to send the game to deuce. Two points later, Simon brought up match point. An unreturnable second serve did the job for Simon as he advanced in three tight sets.