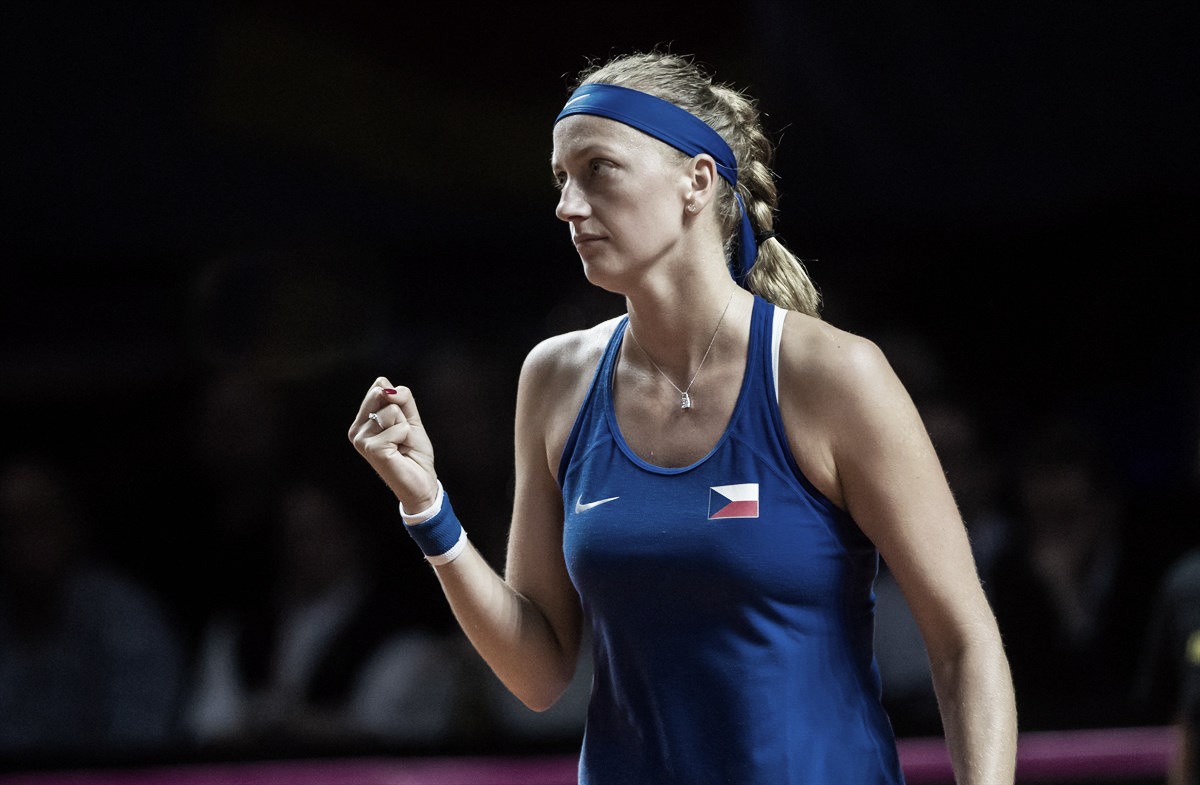 Petra Kvitova seems to have found her best form once more, after a fantastic one-sided display against world number 11 Julia Goerges in a highly-anticipated battle during the Fed Cup semifinals. Separated by just one spot in the rankings, it was expected to be a close match but Kvitova put up a flawless performance and stamped her authority across the field, grabbing the ultimate 6-3, 6-2 win in just an hour.
This win proved crucial as Czech Republic now leads Germany comfortably with a 2-0 scoreline after Karolina Pliskova followed to stun Angelique Kerber in straight sets as well. Goerges will now face the in-form Pliskova tomorrow with the Czech hoping to clinch a total whitewash over the Germans, while Kvitova will go up against Kerber in a blockbuster all-lefty clash if the fourth rubber is needed.
Kvitova rattles off five straight games to take the first set
If the first game were to be any form of premonition for the match — it would be good. Both players seem to settle in the tricky clay conditions well, and the combination of Kvitova's firing serve and Goerges' precise returns meant that we were set for a great match. After losing the opening game, the home favourite stormed to claim 10 of the next 12 points, with a forehand error from Kvitova sealing the first break for Goerges to take a 2-1 lead.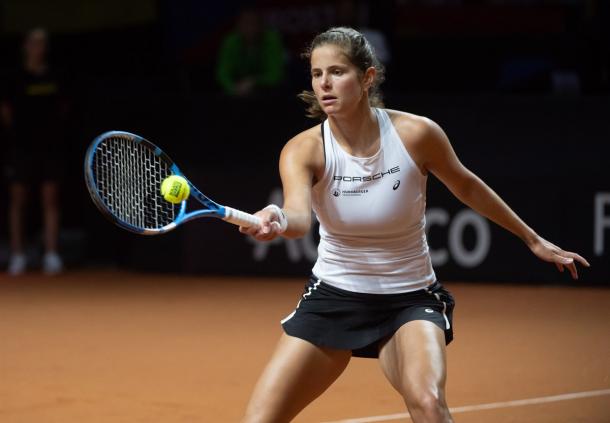 Goerges was dominating the proceedings and it was hard for an erratic Kvitova to find a breakthrough especially when the German was not giving out free points. Nonetheless, Goerges' failure to find her first serves proved costly, allowing Kvitova to hit two return winners which ended up in a break back, with the Czech roaring in delight after leveling the scores.
Things almost got complicated with Kvitova losing a 40-0 lead on her serve but rebounded to put in a lefty serve which Goerges could not return. Panicking when she could not find a first serve, Goerges' shots were too rushed and errors started flowing everywhere for the German, who was then broken for the second consecutive time. Serving out the set, Kvitova dealt with the pressure well and another unreturnable serve sealed the opening set 6-3 for the world number 10.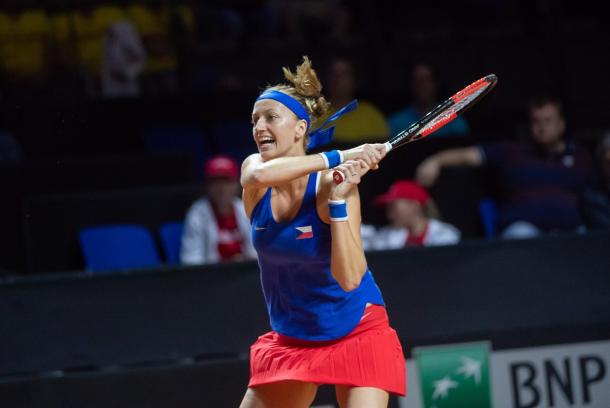 Kvitova steamrolls her way through to the win
Goerges earned a confidence-boosting service hold as the German served two commanding aces to find her groove once more. A costly backhand down-the-line error from the home favourite at 30-30 in Kvitova's service game derailed her comeback trail, and that was the momentum shift as the Czech stormed to take a formidable lead as Goerges started to struggle on her serves.
Second serves proved to be a liability for the German, who could not find her consistency today. Kvitova was just too solid and never lost a point on serve from her first service game in the second set onwards. Whereas, the deadly forehand returns from the Czech overwhelmed Goerges, who was broken on the fourth occasion today. Ultimately, Kvitova's 15th winner of the match grabbed the win for Czech Republic after just an hour of play.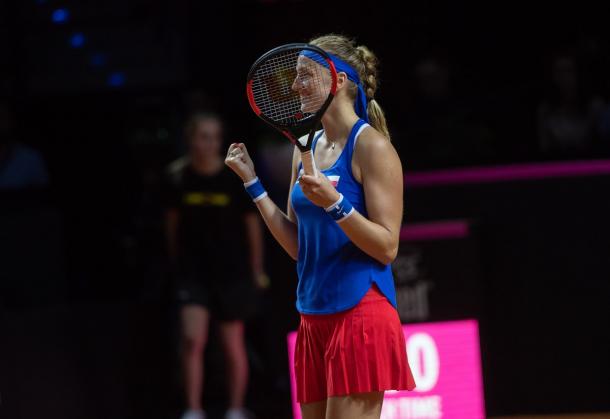 Goerges started the match well but failed to defend her poor second serves well after hitting six double-faults and winning just four points (22 percent) of points played behind her second serves as compared to 76 percent of points won on her first.
Errors also came everywhere from the German side, hitting just 10 winners alongside 23 unforced errors while Kvitova had presentable numbers, throwing in just 11 errors. The Czech lost just four points behind her first serves while her second serves weren't that bad either, helping her to seal the commanding 6-3, 6-2 victory after 60 minutes of powerful tennis.