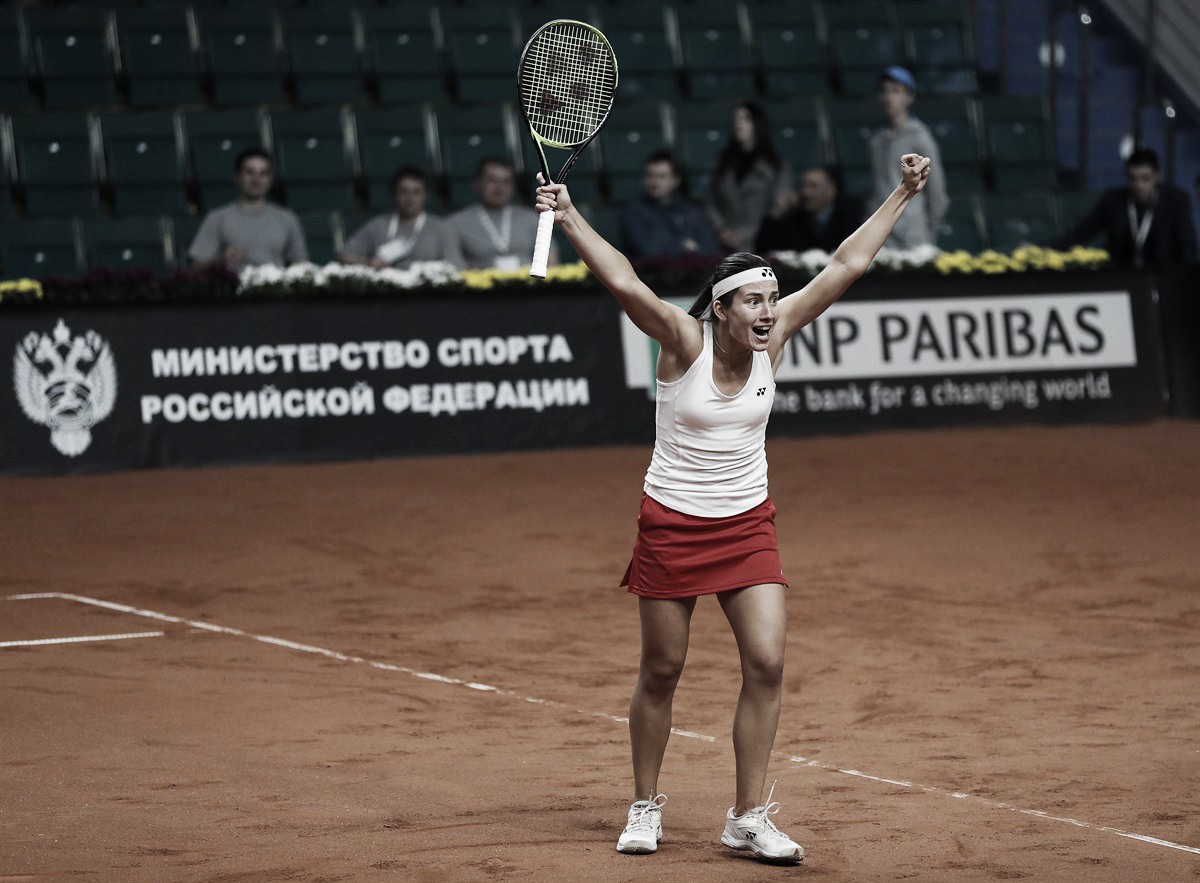 Committing 32 unforced errors were certainly costly for Ekaterina Makarova as she lost her second match of the weekend in the Fed Cup World Group II play-off tie, this time falling to world number 15 Anastasija Sevastova. The Latvian's first-ever victory over the Russian could not have come at a much crucial time, prevailing in straight sets with a comfortable 6-2, 7-5 scoreline after just a mere one-hour, 19-minutes of play.
This sealed Latvia's first promotion to their first-ever World Group II appearance next year, and Russia is now demoted to the Zonal Groups for the first time since 1997. Jelena Ostapenko's wins over Makarova and Anastasia Pavlyuchenkova also contributed largely to their historic victory.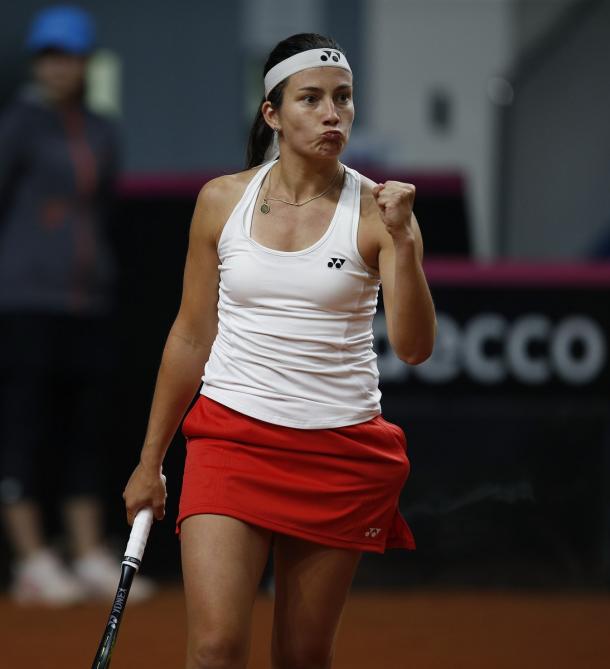 Sevastova steamrolls through the straightforward opening set
A tricky start saw Sevastova earn a tight service hold with Makarova's backhand being a real threat, but the Latvian's counterpunching play was simply just too good in the early stages. The Russian got through her opening service game with ease, and she seemed to be dominating proceedings with a fourth consecutive win over Sevastova looking on course.
Surprisingly, Makarova soon lost the rhythm and unforced errors started leaking everywhere from her game, allowing Sevastova to take full advantage and make the first breakthrough. Completely controlling the play, the Latvian was having the upper hand in the rallies and eventually closed out the one-sided opening set 6-2, winning eight consecutive points to close it out in some fashion.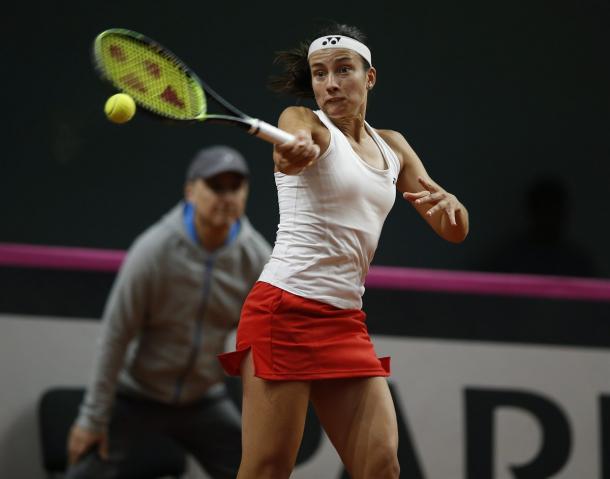 Makarova puts up a tough fight but Sevastova creates history
All the momentum was running in Sevastova as she looked comfortable on the clay courts here in Khanty-Mansiysk and it looked like Makarova was going to falter away especially the one-sided opening set. Conceding a break point opportunity, the Russian started to get motivated by her home crowd and impressively got herself out of trouble with some world-class aggressive tennis.
Sevastova's backhand crumbled when she faced pressure, and Makarova finally earned her first break point of the day, converting it to take her first lead. Things started to go smoothly for the Russian, who easily consolidated the break for a commanding 3-1 advantage. The encounter seemed headed towards a third and deciding set when Makarova earned multiple break point opportunities in the sixth game, but Sevastova just narrowly managed to sneak through the tight game and keep herself in contention.
Makarova soon extended her lead to 5-3, being just a game away from clinching the second set. However, her frail mentality soon made its unfortunate appearance as the Russian's serve crumbled while attempting to serve out the set, throwing in several double-faults and making a couple of redundant to give Sevastova a way back into the set.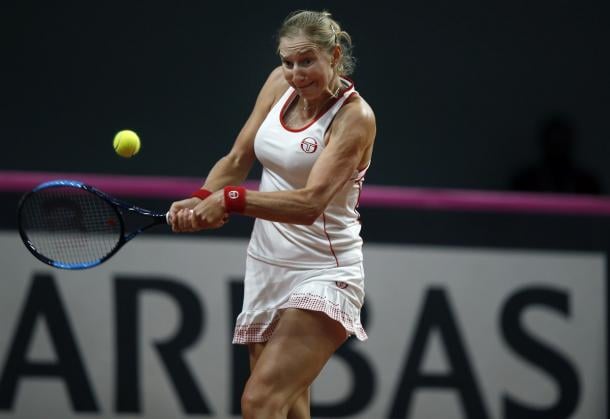 Out of a sudden, the Latvian found herself level in the match and Makarova now had to serve to stay in the match and keep Russia's hopes alive. Just like her rubber against Ostapenko yesterday, she failed to serve to stay in the set twice, and this wasn't an exception as well. Sevastova dug deep on the returns, sealing history as Latvia was promoted to the World Group II for the first time in the competition. Whereas, it was purely disappointment for the Russian team, who could not handle the pressure and was relegated for the first time in 21 years.