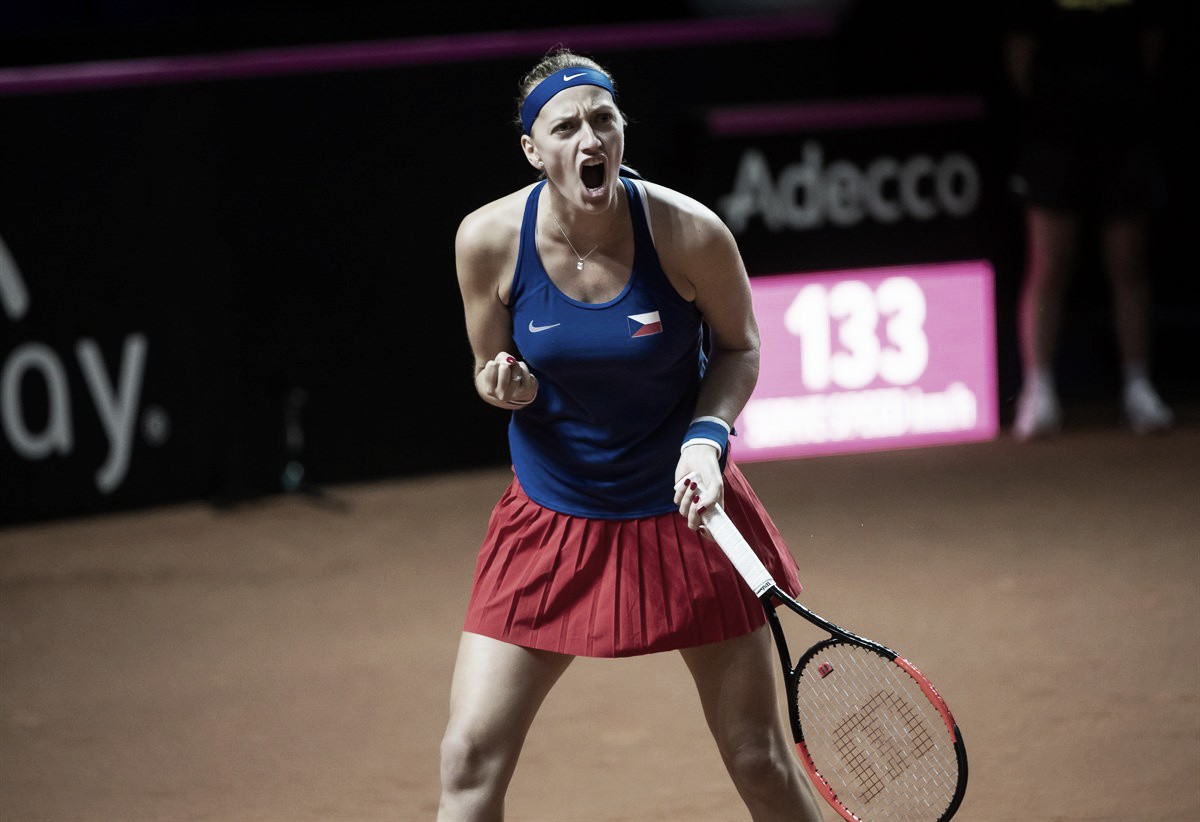 It took just 60 minutes for Petra Kvitova to get past Julia Goerges in the first rubber the previous day. On Sunday, it was even more impressive. Kvitova breezed past world number 12 and two-time Grand Slam champion Angelique Kerber with a formidable 6-2, 6-2 scoreline after just 58 minutes as the Czech sealed her country's ticket in the final of the 2018 Fed Cup.
Germany was expected to put up a tough fight but fell behind 0-2 after a disappointing first day of action, though Julia Goerges pulled one point back for her country after ousting Karolina Pliskova in just 55 minutes earlier on. However, Kvitova was a player to be reckoned with, and she completed a 3-1 win for the Czech Republic after prevailing over her good friend and fellow lefty.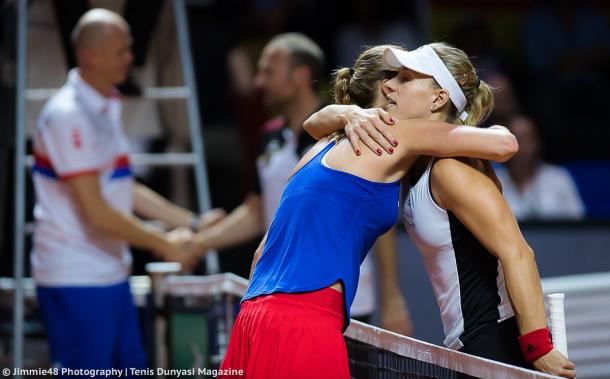 Kvitova rolls through a terrific opening set
Yesterday's excellent performance proved to be just a teaser for the Stuttgart crowd as Kvitova stormed to a commanding 2-0 lead within minutes of play. A superb forehand return winner and volley winner from the Czech saw Kerber looking helpless at the baseline, with no opportunity to gain rhythm and momentum. The German finally seemed to get going with her forehands being out of the world, immediately grabbing the break back within a blink of an eye.
However, things started going the way for Kvitova, who dominated the proceedings and made Kerber run all around the court and prevented the world number 12 from playing her usual counterpunching tennis. Kvitova ultimately powered to a commanding 5-2 lead with Kerber unable to find her groove and failed to make a breakthrough on the return.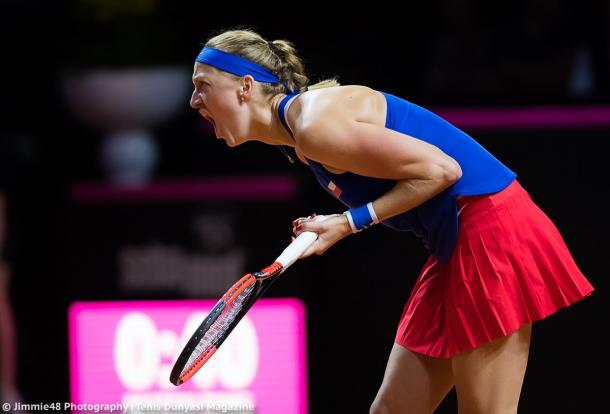 A fantastic drop shot winner saw Kvitova earning her first set point, which Kerber perfectly saved with a well-placed 153 km/h ace. However, yet another vicious return off the second serve helped Kvitova to finally clinch the first set 6-2 after just a mere 30 minutes.
Kerber falters and Kvitova seals the win for her country
Losing just four points off her terrific serves throughout the entirety of the encounter, Kvitova's level of play was way higher than her ranking as she was simply peaking and playing her best tennis, which the world-class counterpuncher Kerber could not even handle. The German did a good job in staying level early in the second set, before proceeding to earn a 0-30 lead in the third game.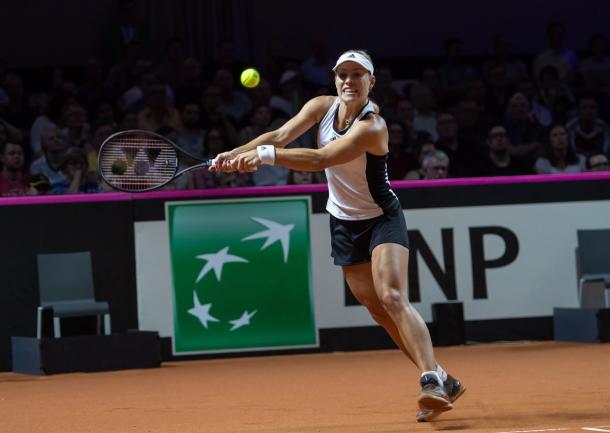 Nonetheless, Kvitova continued to serve bombs, much to the delight of the traveling away fans. Soon enough, the Czech stepped on her throttle and Kerber slowly faltered away with the deficit increasing. After what seemed like a painful 58 minutes, the German fell 2-6, 2-6 to the in-form world number 10.
It was a world-class performance from Kvitova, who won 79 percent of her first serves while losing just six points off her second serves, which averaged at 151 km/h. Blasting 24 winners and 20 errors past her helpless opponent, Kerber herself put in a poor performance sending in just four winners and committing 18 errors. She failed to defend her vulnerable second serves and did not earn a break point after her first return game.