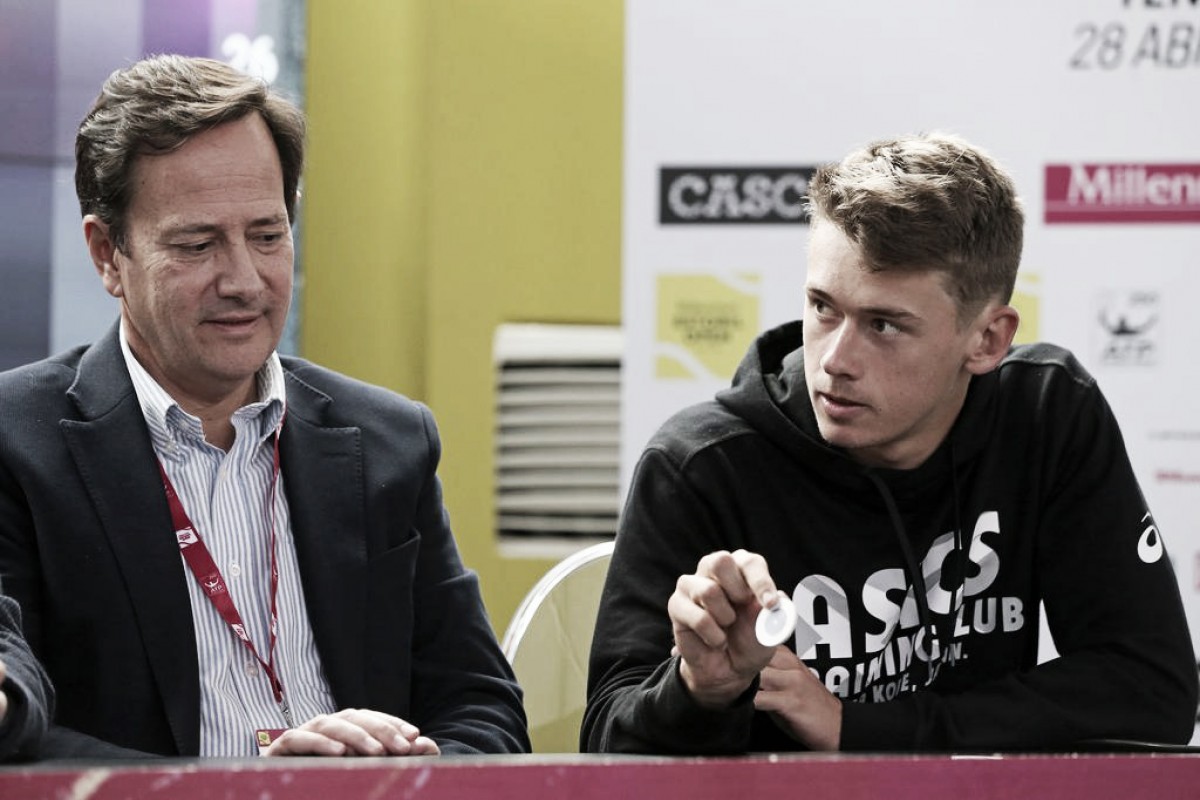 Alex De Minaur is the only foreign player to have a wildcard to the singles main draw of the Millennium Estoril Open. The Australian is currently ranked 114th on ATP and is going to face the local player Gastão Elias in the first round.
Statements
After the main draw ceremony, the 19 years old player talked a little bit to the press. When asked about what it feels to be seen as the next big thing in his country and in tennis, Alex De Minaur told he stays the same he was before: "Well, I don't think about that. I'm just the same that I was a couple years ago. I'm just focused on day by day, what I want to do, which is playing tennis and giving everything out there on court and try to get better every day."
The ATP World Tour tournament finalist is going to play doubles side by side with Lleyton Hewitt and it is a big experience for him: "That's unbelievable, I never thought this would happen and it's crazy. I'm really looking forward to it and it's going to be once in a lifetime feeling. I can't wait.". "...it's just a real honor to be on the same court as him and I'm just going to try giving my all and do everything I can.", he concluded.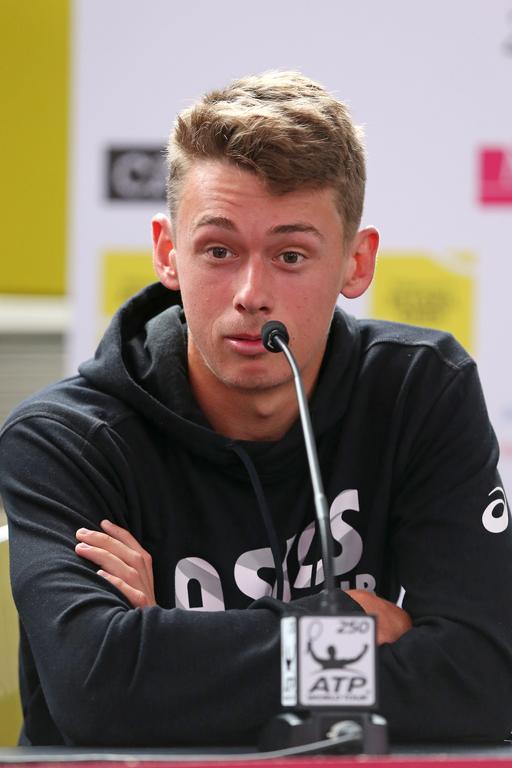 "Yes, I've seen him play in Australia. I know he is obviously a very high-quality player and very skillful so it's going to be a tough match and as I said before I'm looking forward to getting out there and competing.", answered De Minaur after being questioned if he knows his opponent.
Sunday order of play
As the matches were canceled, this Saturday, the order of play for Sunday remains the same. There's just a difference: the matches will start at 11 am GMT and not at 12 pm GMT like today.
Here is the order of play: